Three chosen for Meritorious Achievement Award
  Friday, March 29, 2019 4:00 PM
  News, People and Society, Alumni
Pittsburg, KS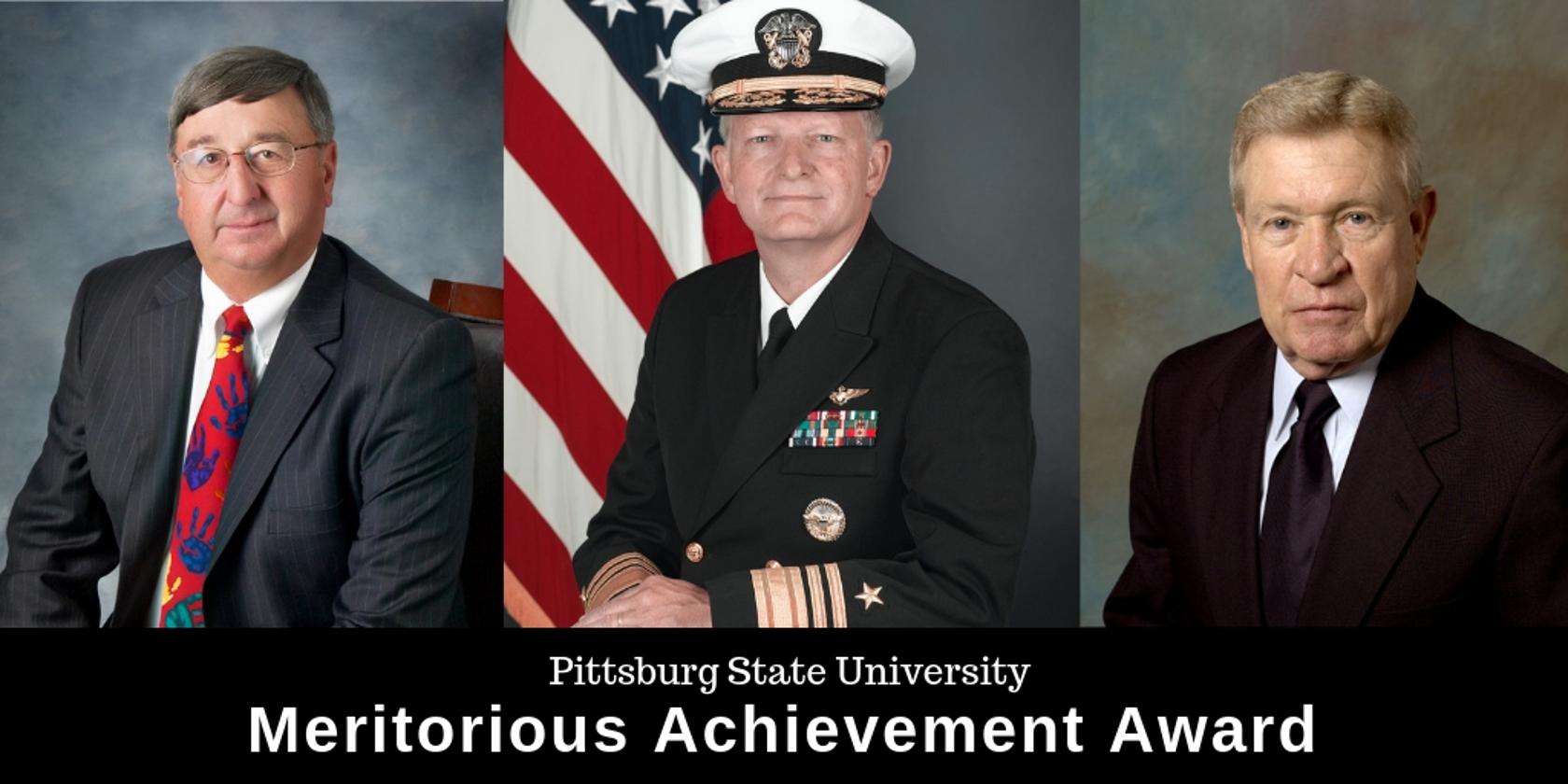 Pittsburg State University has chosen Dave DeMoss, Col. (Ret.) Dr. Kenneth Hart, and Vice Adm. (Ret.) Jeff Wieringa to receive the 2019 Meritorious Achievement Award, the university's highest honor. 
DeMoss, a 1970, '71, and '81 PSU graduate, was the first executive director of the Southeast Kansas Education Service Center at Greenbush. Hart, a 1985 graduate, is a doctor of osteopathy, a decorated Air Force veteran, and a pioneer in aerospace medicine. Wieringa, a 1975 graduate, has a long and notable career in military aviation.
The three will be honored by the university with a public reception at 3 p.m. on Friday, April 5, in the Wilkinson Alumni Center, 401 E. Ford Ave. 
"This year's Meritorious Award recipients are living testimonials to the fact that PSU graduates can leave our campus and make a tremendous impact that is lasting and significant," said Jon Bartlow, director of alumni and constituent relations.
The Award
The Pittsburg State University Alumni Association established the Meritorious Achievement Award in 1958. Candidates must have demonstrated substantial professional growth and advancement over an extended period.
The candidate's activities, including participation and leadership in civic and professional organizations at the local, state, and national levels, are considered by the Awards Selection Committee in selecting the recipients.