More than 900 anticipated for Rumble in the Jungle  
  Monday, March 25, 2019 1:00 PM
  Milestones, News
Pittsburg, KS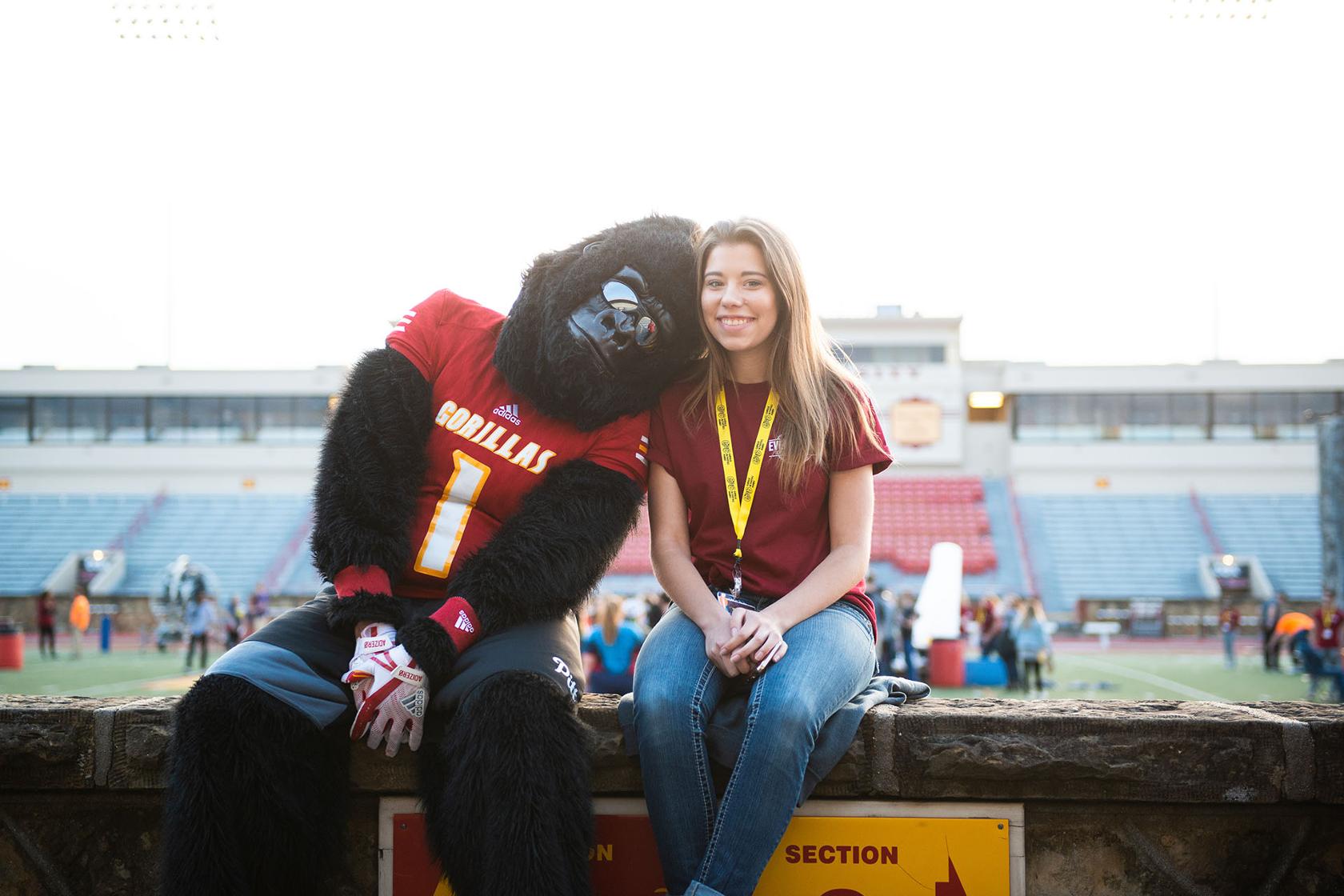 A few changes to "Rumble in the Jungle," a special event for high school students considering enrolling at Pittsburg State, resulted in event attendance more than doubling, with more than 900 students, parents, teachers, and counselors coming to campus tomorrow. 
Last year's count was 416. 
Among the changes: moving it from a Saturday to a weekday, which is enabling schools from as far away as Wichita, Kansas City, and Springfield, Missouri, to send busloads of students, teachers, and guidance counselors, and enabling families whose Spring weekends are busy with athletics, arts, and other activities to attend.  
"It also means they're here on a day when our students, faculty, and staff are out and about," said Scott Donaldson, director of the Office of Admission. "It will give prospective students a real look at what campus is like on a school day." 
Other changes will include kicking off the day with a welcome from President Steve Scott in the Bicknell Family Center for the Arts at 10 a.m.  
Small groups will then tour the core campus including residence halls and the dining hall, visit academic booths in the Student Center, and attend a picnic at Gorilla Village to give attendees a taste of the tailgating atmosphere. More than 250 are scheduled for optional tours of the Kansas Technology Center, the Student Rec Center, and the Bicknell Center. 
Next up:
The last Admissions event for Spring 2019 will be Crimson & Gold Day. Register now: https://bit.ly/2utGgdT