Students in unique minor plan PSU Dance Showcase for Monday
  Thursday, February 21, 2019 1:00 PM
  News, Arts & Entertainment, Academics
Pittsburg, KS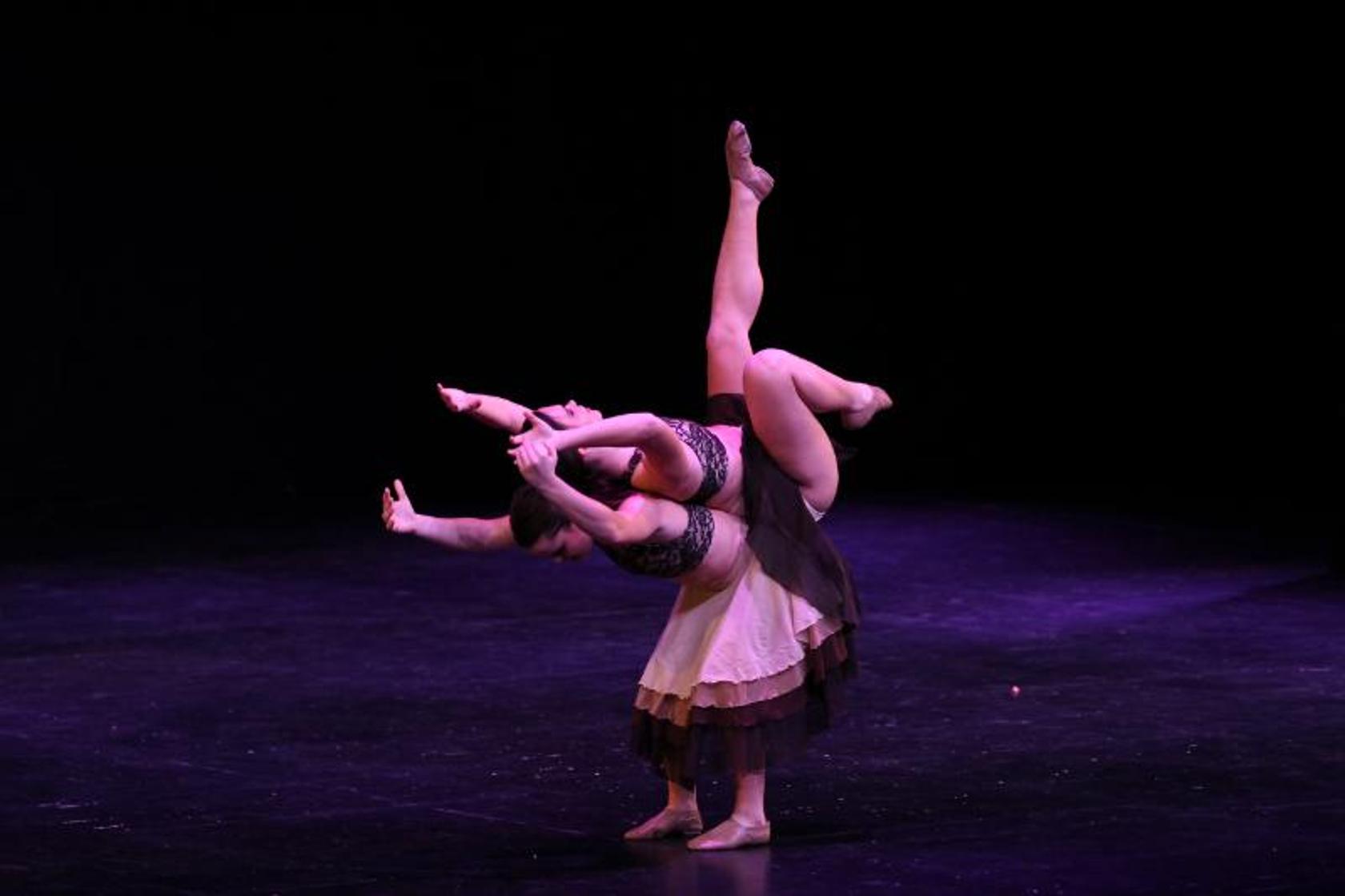 Pittsburg State University students pursuing a minor in dance have a unique opportunity each year to perform as well as be involved in the production components of a show from behind the scenes: the annual PSU Dance Showcase. 
This year's showcase will be held from 7 to 9:30 p.m. Monday, Feb. 25, at the Bicknell Family Center for the Arts. It is open to the public free of charge and will feature hundreds of performers of all ages and ability levels from throughout the Four State Area.  
"When we discussed the curriculum when we began the dance minor four years ago, we decided we wanted to promote dance in our community and region. Southeast Kansas and the Four State Area are rich in dance programs and studios, with excellent training opportunities for all levels," said Janice Jewett, organizer of the event and a professor in Health, Human Performance & Recreation. 
The showcase developed as a way to share and celebrate those talents with the community. 
"It's also an opportunity for our dance students to perform, as well as be involved in the production components of a show," Jewett said. "Some of our students have choreographed numbers and helped behind the scenes." 
Performers will include PSU Dance students, as well as dancers from area studios, organizations, dance teams. Attendees can expect to see more than 40 dance numbers from a variety of styles including Hip Hop, Contemporary, Tap, Jazz, Musical Theatre, African Dance and more! Participating groups and studios include Ovation Studios, Linn County Cheer and Dance, Y Academy of Dance, The Dance Pitt, Art in Motion Dance, Karen's Dance Studio, Eclectic Soul Studio, Pittsburg Parks and Recreation Dance Company, Midwest Regional Ballet, Cottey-in-Motion, PSU Dance Club, PHS Dance Team, PSU Dance Team and PSU students in dance. 
"The audience will see students of all ages and skill levels enjoying performing and dancing," Jewett said. "For some, it's their first time doing this. For others, it's one of many. We love that we're able to bring this to the stage and provide educational opportunities as well." 
The showcase also will be livestreamed at pittstate.tv 
Learn more about PSU's dance minor, part of the College of Education, at https://bit.ly/2SdPe8w