Naccarato to present at Learning Spaces conference
  Friday, February 22, 2019 12:00 PM
  Milestones, News, People and Society
Pittsburg, KS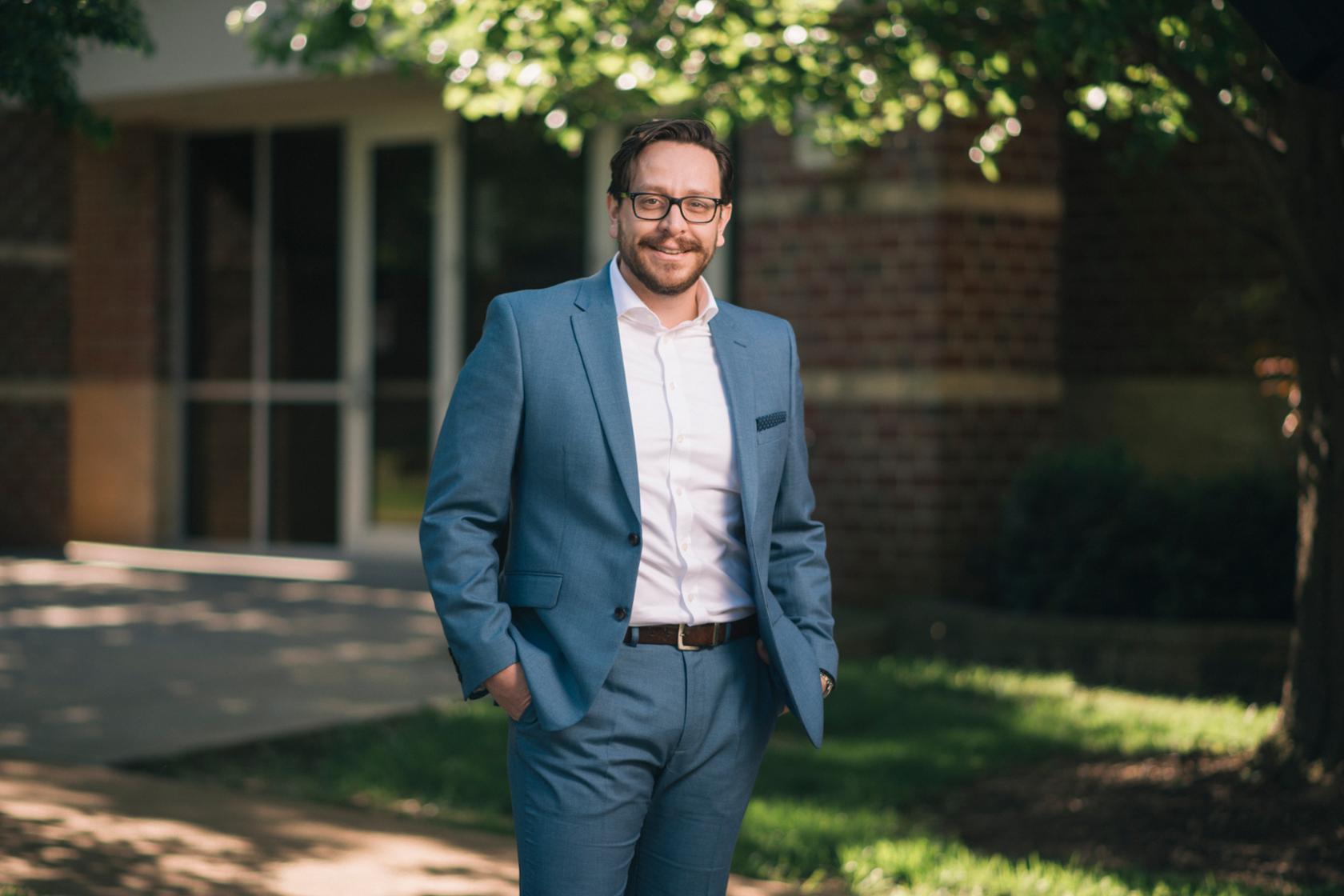 When he accepted a national award on behalf of Block22 last fall, Shawn Naccarato said the honor validated his belief that "zipcode should not determine destiny." 

"No community is too small for big dreams," he said.  
As Chief Strategy Officer for Pittsburg State University, Naccarato has helped several big dreams become reality both on PSU's campus and throughout the Pittsburg community. Next week, he's sharing the story of Pittsburg's prosperity with a national audience in Los Angeles.  
Naccarato is one of 35 thought leaders invited to speak at the 5th Annual Next Generation Learning Spaces conference. The conference takes place Feb. 25-27 in L.A. Live in Los Angeles. The conference will explore how institutions of higher education are working through today's top challenges as physical space meets digital space.  
Block22, the innovative living-learning community in Downtown Pittsburg, will be the primary focus of Naccarato's conference presentation. He said his message will center around how universities and colleges in rural areas can use innovation and strategic partnerships to create transformational learning opportunities for students and their communities. 
"We have a tremendous and important story to tell, and I'm honored to share our successes on this national stage," Naccarato said. "We believe the partnership between Pittsburg State and the City of Pittsburg can serve as the model for how small communities achieve big things, and Block22 is certainly a testament to that."  
Block22 features residential, commercial, dining, and entertainment spaces. It combines nearly 100 units of student housing for PSU students with more than 16,000 square feet of innovation space for students to explore their own entrepreneurial ventures, while also contributing to the success of local entrepreneurs.   
Block22 is made up of four historic buildings that are being both renovated and restored. The historic properties included in Block22 are the Commerce, Baxter, National Bank, and Opera House Hotel buildings. 
Learn more about the Next Generation Learning Spaces conference: https://higheredlearningspaces.iqpc.com.