More than 600 to compete in Science Day
  Wednesday, February 27, 2019 9:00 AM
  Science and Technology, Academics, News
Pittsburg, KS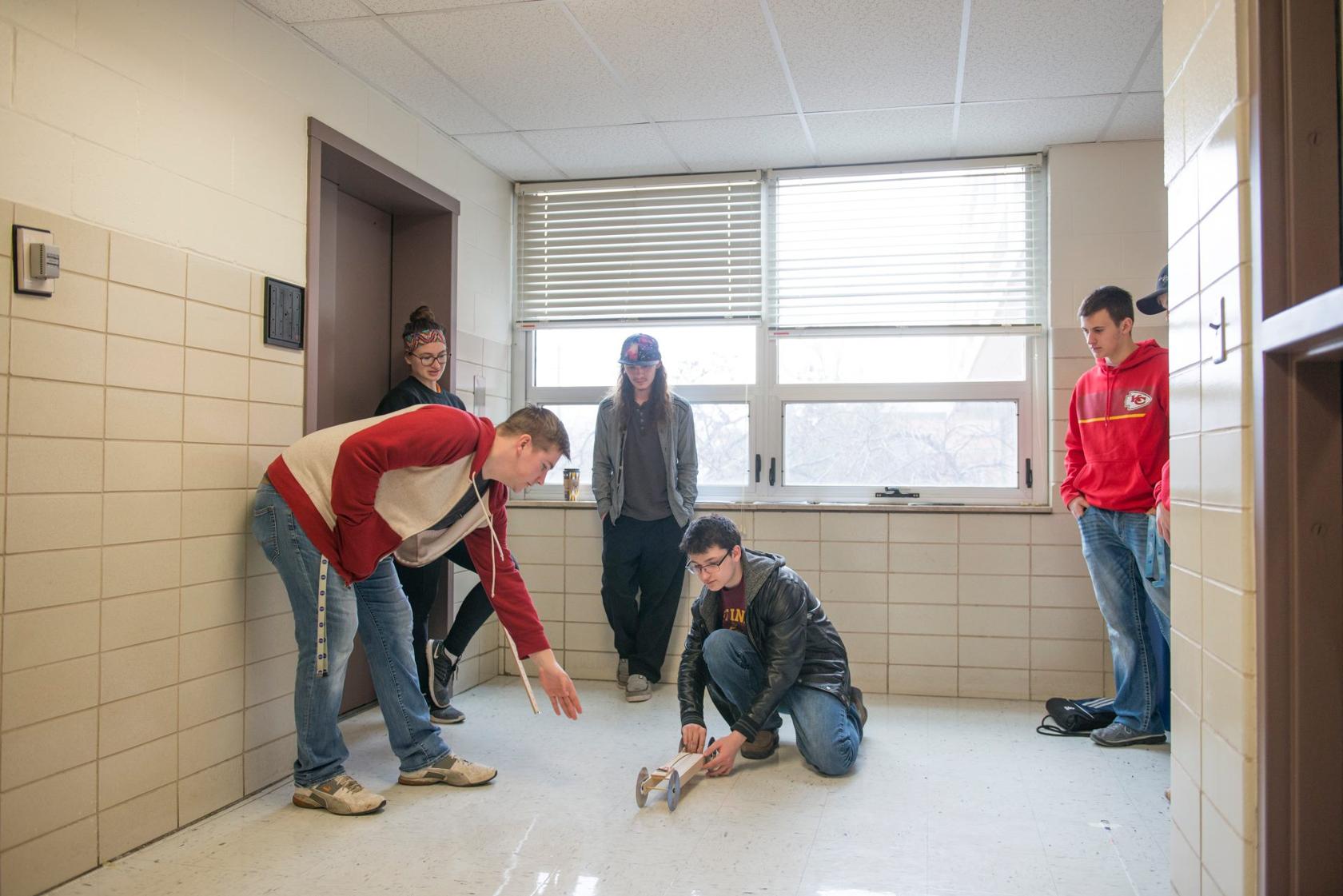 More than 600 students from 25 area high schools and one community college will compete in Science Day at Pittsburg State on Thursday. 
It's a collaborative effort by the Biology Department, the Physics Department, and the Chemistry Department, each of which stages their own competitions for individual students and teams. 
"We have Biology Bowl, Chemistry Capers, and Physics Frolics, all wrapped up in one busy day," said Peter Chung, professor of microbiology. Chung also serves as advisor of the Biology Club, which organizes the event and oversees everything from registration to ensuring medals get to the correct winners.  
Competitions will include hands-on activities such as racing mousetrap cars, building a Mars colony, and identifying wildlife, as well as knowledge quiz bowls and written exams. The most visual of the events will be held between 9:30 and 11 a.m. 
Science Day will kick off with a welcome speech by Pittsburg State Provost Lynette Olson at 9 a.m. in the Crimson and Gold Ballroom of the Overman Student Center. Activities will conclude at 2:30 p.m.