New emphasis aimed at helping students prep for one of 2019's top jobs
  Friday, January 25, 2019 11:00 AM
  News, Milestones, Science and Technology
Pittsburg, KS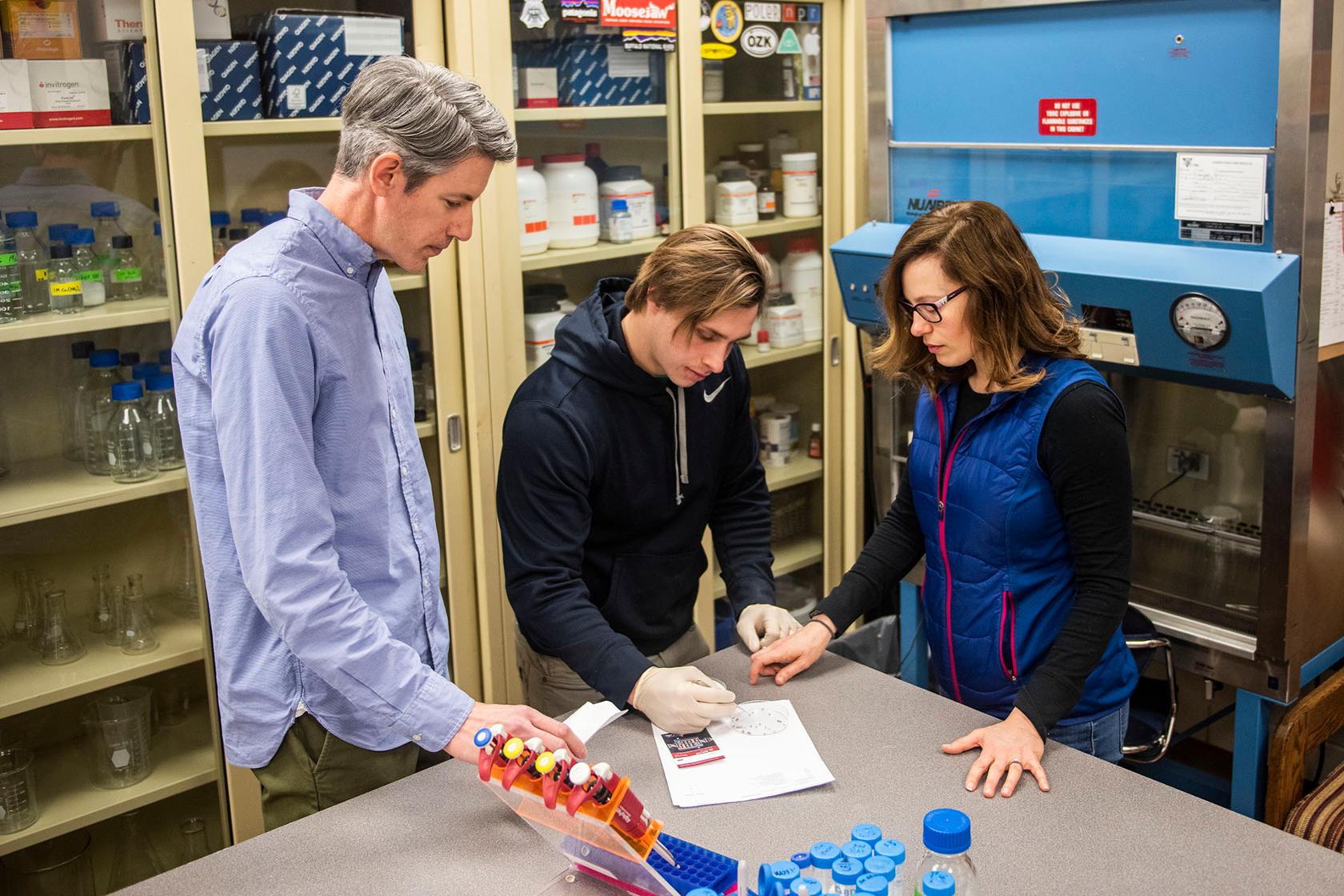 The newly-released U.S. News & World Report "Best 10 Jobs of 2019" report includes eight jobs that begin with degrees in Pittsburg State's Biology Department, and one of them is now a bit easier to earn thanks to a new degree track and new coordinators.  
U.S. News & World Report is considered the global authority consumer advice and in rankings, which take into account the most important aspects of a job, including growth potential, work-life balance and salary. 
No. 3 on the list: Physician Assistant, a growing field in rural, underserved areas like Southeast Kansas and Southwest Missouri. It requires a bachelor's in biology with an emphasis in pre-physician assistant — something that until now, PSU didn't offer, technically speaking. 
"We didn't have a track designed for it, so students had to enroll in the pre-med emphasis and then add classes to that emphasis in order to get the credits they needed," said Phil Harries, associate professor in biology. 
Harries worked for several months to develop the new emphasis, getting input along the way from colleague Mandy Peak, also an associate professor who advises pre-med students, as well as other biology faculty. 
PSU has seen an increase in interest in students wanting to major in pre-physician assistant, they said, with one factor being it takes less time to practice medicine. 
For students to become doctors, they must earn a bachelor's degree, go to medical school for four years, then do residency for at least three — and sometimes four or five," Peak said. "To become a physician assistant, they earn a bachelor's, take 24 months of classes, and do a year of clinicals. That's attractive to a lot of students because they can get to work more quickly." 
A physician assistant (sometimes mistakenly referred to as a physician's assistant) is a medical provider licensed to diagnose and treat illnesses and diseases, and to prescribe medication. They work in collaboration with a licensed physician, usually in hospitals and clinics. They can't perform surgery, but they have flexibility and can "float" between departments — say, an emergency departments and the OB wing at a hospital. 
Those who earn such a degree at PSU go on to earn their medical degrees at schools with PA programs, Harries said, many of which are just a few hours from PSU, including Wichita State, University of Missouri-Kansas City, Missouri State, St. Louis, and the University of Oklahoma-Tulsa. 
"Having this new track makes it easier for students and advisors," said Peak. "The biggest benefit is it streamlines their education and makes it more efficient." 
Senior Michael Titsworth, who wants to become a physician assistant, says it's a "huge positive." 
"I'm glad I came here because it's an excellent program, but I wish I had been able to go through an actual pre-physician assistant emphasis instead of having to figure out which courses to add on to pre-med," he said. "This is going to make it so much better for incoming students. It's a great idea." 
For more about the Best Jobs list: https://money.usnews.com/careers/best-jobs/rankings/the-100-best-jobs 
For more about the PSU Biology Department: https://www.pittstate.edu/biology