Westar's Evergy donates $100,000 to Block22 
  Friday, January 11, 2019 10:00 AM
  News, Milestones
Pittsburg, KS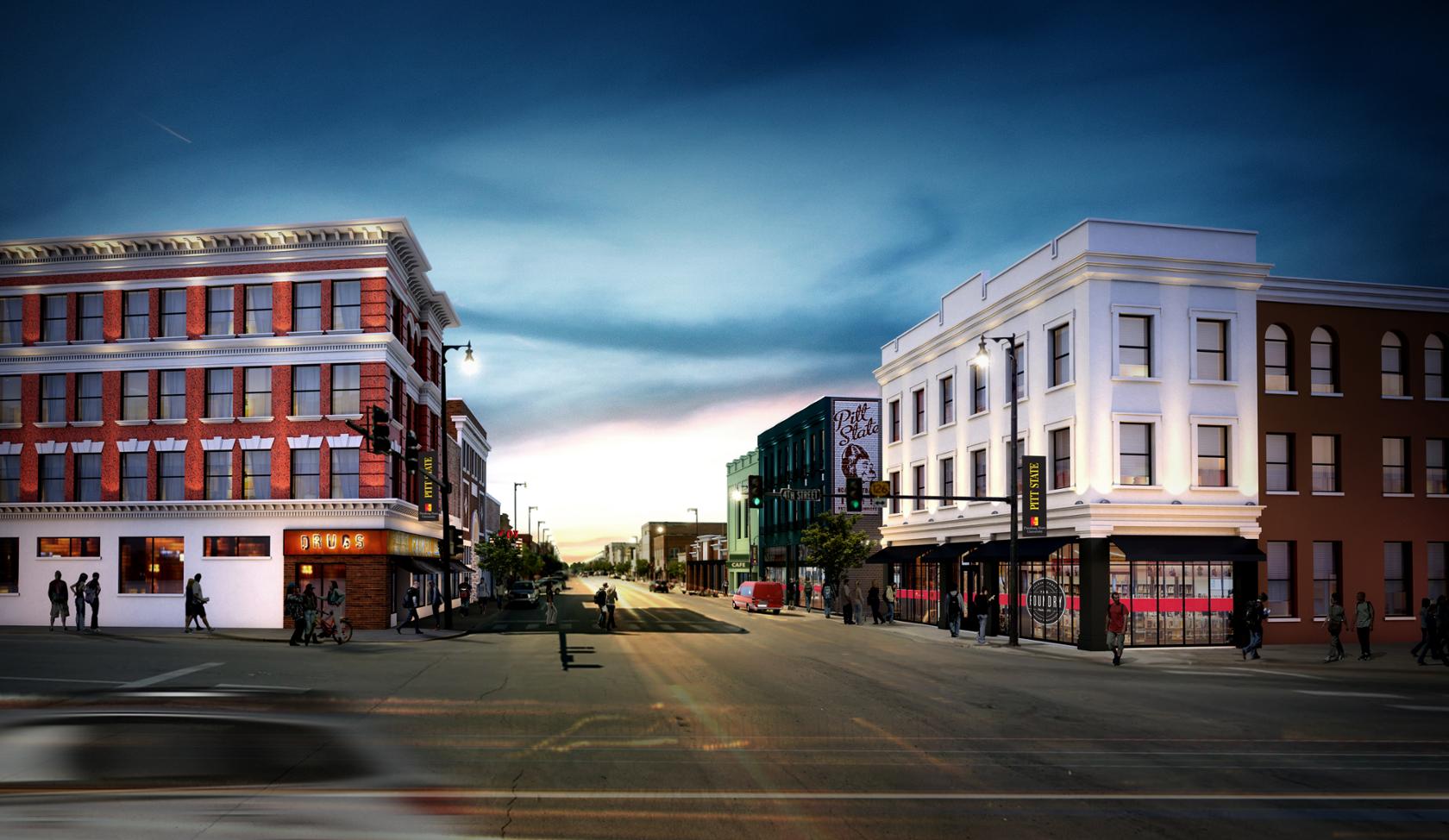 The Block22 project in Downtown Pittsburg recently received another jolt of energy from a local power company.  
Evergy, the parent company of Westar Energy, has donated $100,000 toward the advancement of Block22, the innovative living-learning community at Fourth and Broadway. In recognition of the company's financial support, the public courtyard between the National Bank and Opera House Hotel buildings will bear the Evergy name.  
"We are incredibly grateful for Evergy's generous support of Block22," said Shawn Naccarato, Pittsburg State University's chief strategy officer. "Block22 could not have gone from idea to reality without support from private donors and industry leaders such as Evergy."  
Evergy was formed when Westar Energy and Great Plains Energy, which operates KCP&L, merged in June. Pittsburg State alumnus Jeff Martin, who is Evergy's vice president for customer and community operations, said Evergy is proud to support innovative projects such as Block22.  
"Block22 is an exciting project," Martin said. "Pittsburg State is taking an innovative approach to student life. It's a great way to utilize existing buildings to bring students downtown. Evergy and Westar are excited to be part of Block22 and the Pittsburg community."  
Block22 features residential, commercial, dining, and entertainment spaces. It combines nearly 100 units of student housing for PSU students with more than 16,000 square feet of innovation space for students to explore their own entrepreneurial ventures, while also contributing to the success of local entrepreneurs.  
Block22 is made up of four historic buildings that are being both renovated and restored. The historic properties included in Block22 are the Commerce, Baxter, National Bank, and Opera House Hotel buildings. 
The total cost of the project is approximately $19 million and is paid for through a mix of private contributions and public funds. More than $10 million of the total cost is paid for through historic and new market tax credits secured by The Vecino Group, the Springfield-based development company leading the project. The City of Pittsburg has invested nearly $2 million, and the Pittsburg State University Foundation has secured private donations of more than $1 million.   
Learn more about Block22 at www.block22psu.com.  
Learn more about Evergy at www.evergyinc.com.