Senior project earns national recognition
  Thursday, January 24, 2019 8:30 AM
  Alumni, Science and Technology, Giving Back, People and Society, News
Pittsburg, KS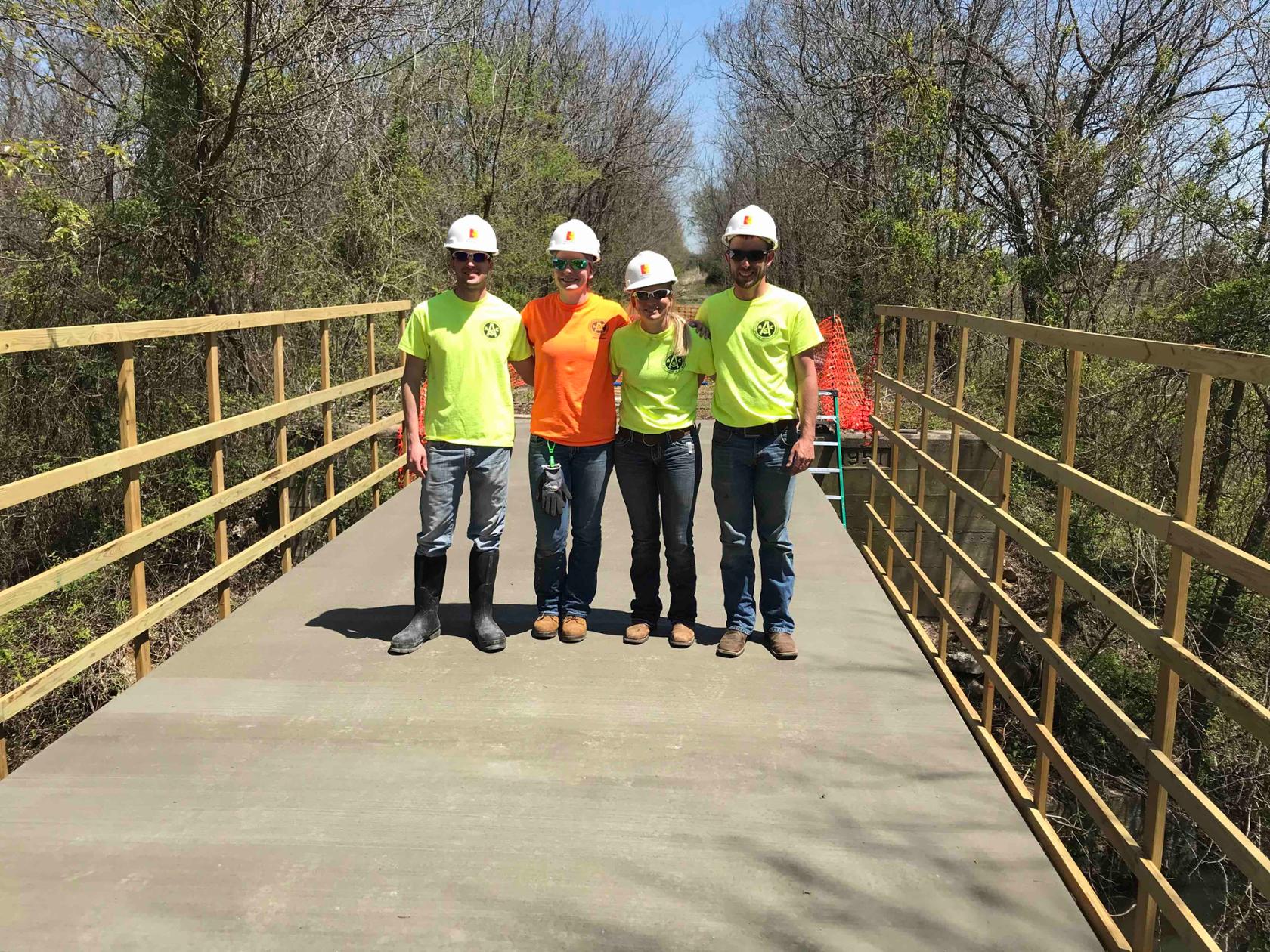 For students in the School of Construction, senior projects come with a bit of pressure: they'll be seen (and used) by people throughout Pittsburg and beyond. 
In any given year, that's a win-win for many reasons, says Associate Professor Joe Levens. The ability to do a real-world project gives PSU students a leg up in the job market and the chance to give back to the community. 
They've built pavilions at the Pittsburg High School tennis complex, George Nettel's Elementary, and the Crawford County Historical Museum. They've built a shower house at the RV Park north of Four Oaks Golf Course and a public restroom at Trail Head Park at 11th Street and Broadway. 
But this year, one senior project was a triple-win: it gained them national recognition. 
The student group, which built a new bridge on the Ruby Jack Trail north of Joplin, Missouri, will be recognized as the Outstanding Student Chapter of the Associated General Contractors of America at the AGC's 100th Annual National Convention April 1-4 in Denver. 
The organization chose the PSU AGC Student Chapter as the winner of the Construction Management Skills Award. 
"It speaks highly of the program and our students," Levens said. 
Student leaders were Tiara Ewy, Travis Solander, Mollie Currid, and Sean Lohman — all of whom have since graduated and landed jobs in the construction industry. Faculty support was provided by Randy Timi, Chad Crain, and Steve Schaffner. 
"I was really excited," Ewy said. "All the hard work we put into it, the late nights, the early mornings, the long days — it was great to be recognized for that."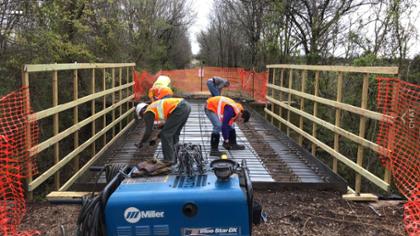 The group has been invited to make a presentation at the convention and are among just 12 student chapters invited to showcase their project in the exhibition area. They will receive four complimentary registrations, a $1,000 travel stipend, and a $2,000 cash prize. 
The project — building a bridge over a small stream on a former railroad converted to a multi-use, 16-mile trail — was especially challenging because it was not easily accessible by construction vehicles. 
The $10,000 project was paid for by Joplin Trails Coalition, with students assuming the roles of superintendent, project manager, field engineer, and project engineer and providing the labor. 
"It was a mile from the nearest road, and it was important to finish so the Joplin Trails Coalition get their rock trucks and trailers to other projects by giving them access to the trail beyond the bridge," Ewy said. "A big part of the satisfaction of our project is also knowing people will be using it." 
Like any real-world project, the team faced challenges. 
"But we worked with the owners, worked with our teachers, and most importantly each other and had a successful project," said Ewy, who now has a job as an industrial field engineer with Hutton Construction in McPherson, where she is in charge of layout and quality control.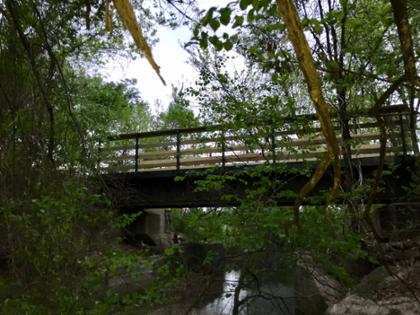 "This project definitely helped prepare me for a career," Ewy said. 
It's not the first time seniors in the program have received accolades; in 2011, they earned a second place finish with AGC for their work on the Extreme Makeover Home Edition project after the Joplin tornado. 
Up next 
Levens also hopes this award won't be the last: 58 students are doing senior projects this semester, with two to three students sharing a project. Their projects will be finalized in coming weeks and will put them out in the community on more real-world construction sites. 
Among the many projects: building a pavilion at St. Mary's-Colgan and at Lighthouse, designing pavilions for Lakeside Elementary, Lincoln Park, and Schlanger Park, designing a bridge for the Lincoln Park, and rehabilitating the Aquatic Center deck. 
"We are unique — most schools don't have senior capstone projects. Most simulate it in the classroom. Our students actually go out and build something," he said. "It's invaluable; everyone is working together as a team, and they see the results. It's real."