Membership now available to Block22's Foundry
  Tuesday, January 22, 2019 10:00 AM
  People and Society, News, Milestones
Pittsburg, KS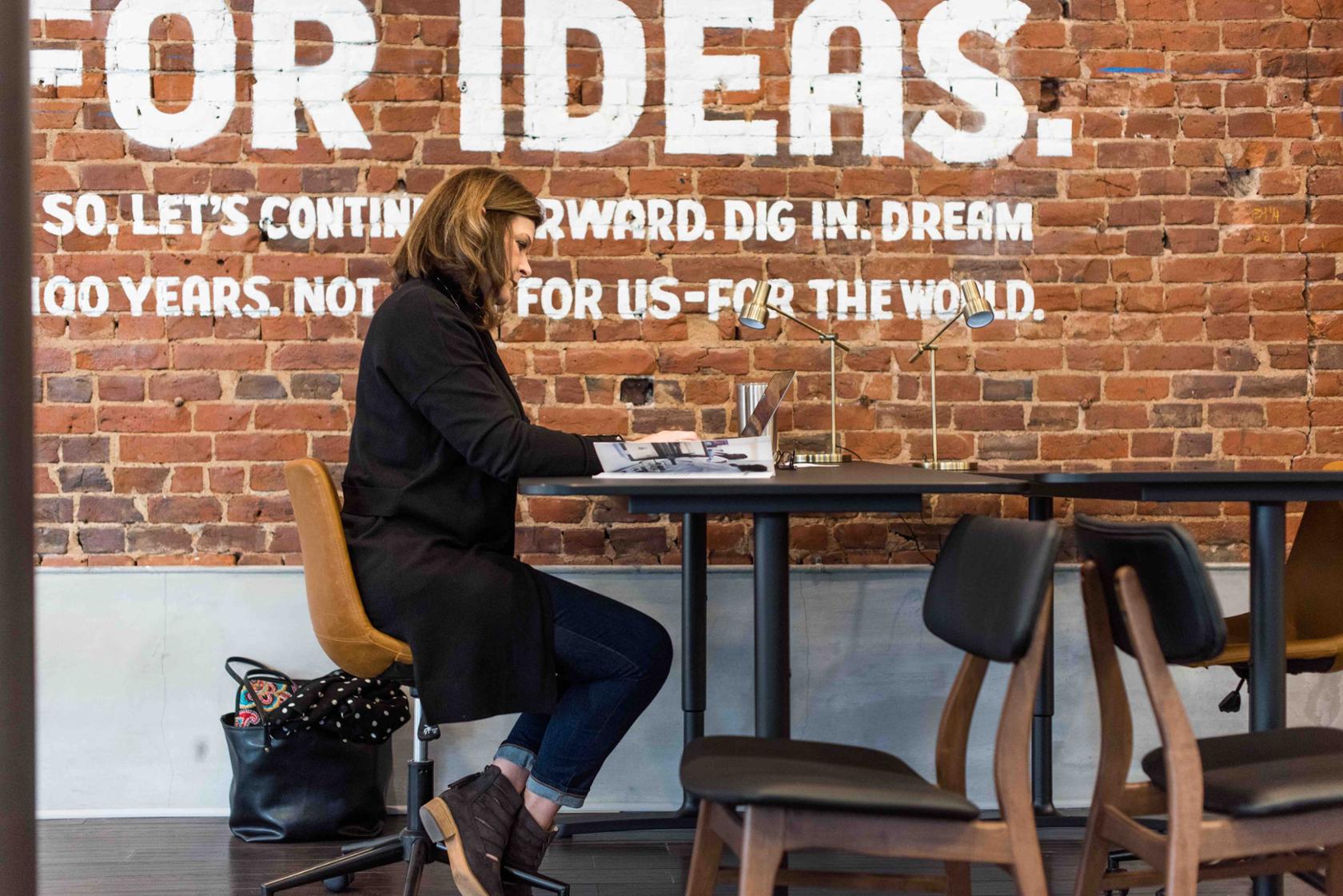 With The Foundry at Block22 nearing completion, the community can now take advantage of its various services and amenities through a special membership program.
Various levels of membership to The Foundry are now available to purchase, and each provide multiple benefits such as access to the makerspace, co-working desk space, admission to social events, and more.
The memberships are sold through the Office of University Strategic Initiatives at Pittsburg State. Sydney Anselmi, director of community engagement, said she's excited to open up The Foundry to the community.
"This is another one of those milestone moments in the Block22 experience," Anselmi said. "The Foundry features a variety of spaces that help foster and promote innovation and entrepreneurship. We look forward to working with our members and helping to advance PSU's mission of providing transformational experiences for students and the community."
Anselmi said the co-working space directly south of Root Coffeehouse & Creperie is now open to Foundry members. This space offers both dedicated and flex desk space, as well as small and large group meeting space.
The makerspace, which will feature a variety of technology such as 3D printers, t-shirt screen printers, laser engraver, virtual reality headset and a digital studio, is expected to be open for business by early February.
Foundry memberships are available on a quarterly or annual basis. Those who purchase an annual membership receive one month free. Proceeds from memberships support staffing and programming within The Foundry.
Robin Mussa, vice president of the Louisiana-based NOLA Education, LLC, is among the very first Foundry members. She said she signed up to take advantage of the innovative work spaces.
"Personally, I wanted a flexible and innovative place to work in our local community," Musssa said. "The space is high-tech and provides a multitude of unique feature – location, flexibility, office amenities and networking opportunities. The space is unique in design and allows for collaboration, creativity and networking with other entrepreneurs and professionals within our community."
Other Foundry members include CrawKan Telephone Cooperative, which provides high-speed Internet service for the co-working tenants and will have desk space inside The Foundry as part of a partnership with Block22. All Pittsburg State students who live at Block22 receive Foundry membership as part of their lease agreements.
The Foundry at Block22 is open from 8 a.m. to 8 p.m. Monday through Friday.
For more information or to sign up for a Foundry membership, visit http://block22psu.com/foundry-memberships.html.