Alumni Relations to present travel show
  Wednesday, January 30, 2019 8:00 AM
  Alumni, News
Pittsburg, KS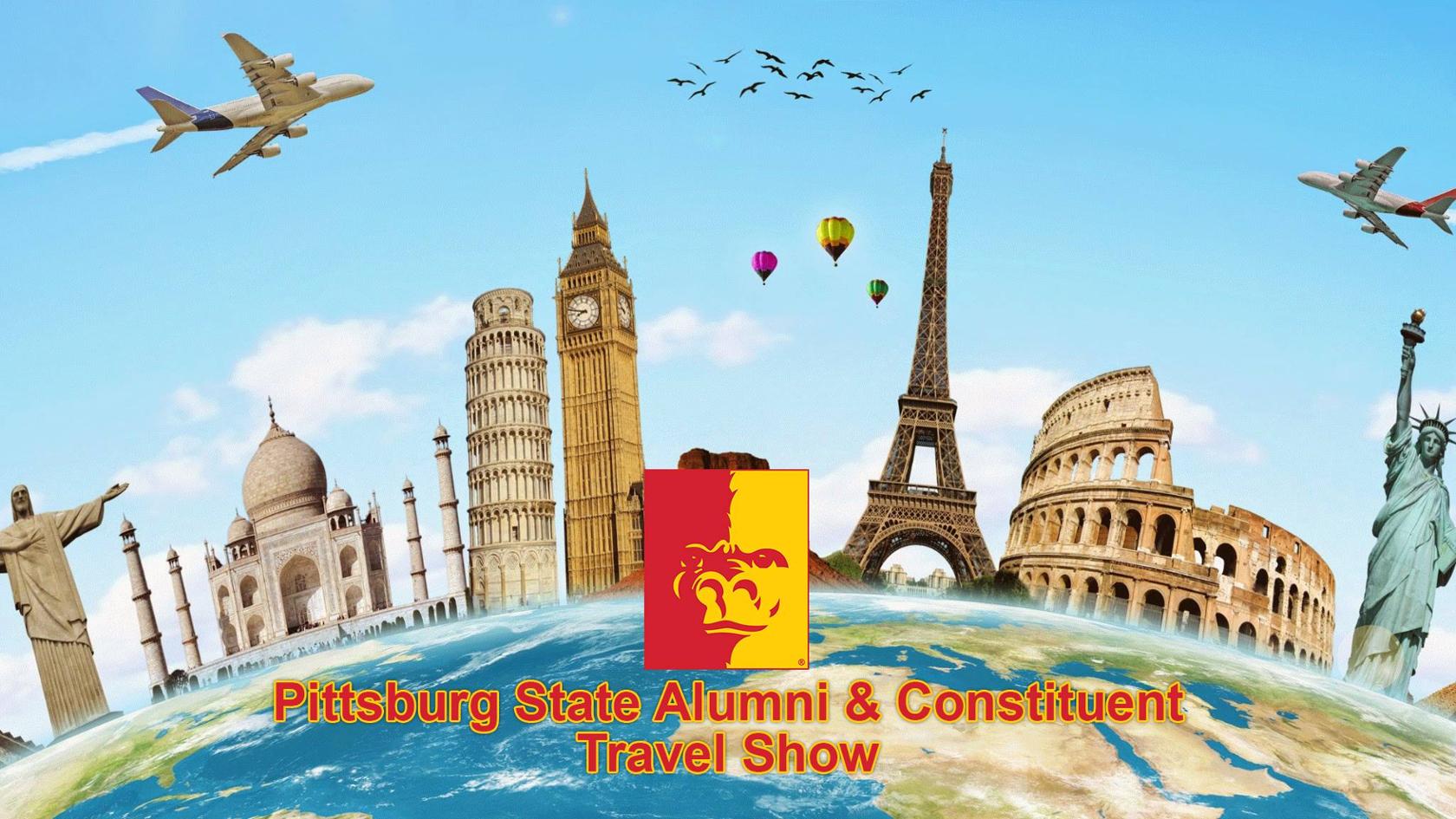 Early registration deadlines are approaching for a unique event being hosted by Alumni & Constituent Relations at Pittsburg State on Feb. 17. 
In partnership with Please Go Away Vacations, the office is hosting a free travel show in which first-time travelers as well as seasoned globe trotters can learn about upcoming vacations, travel deals, insider information, and ask questions. 
It's open to alumni, friends of the university, and the public, and will be held at the Wilkinson Alumni Center, 401 E. Ford Ave., from 2 to 4 p.m. 
"Our office has offered travel programs for years, but this is the first time in recent history we really had the ability to advertise and promote to this level," said Jon Bartlow, director. "We're ramping it up a notch and hoping our alumni are as excited about these opportunities as we are." 
Refreshments including wine, beverages, and appetizers will be served, and attendees will receive benefits and chances to win prizes. Those who register by Feb. 1, 2, and 9 will earn attendees more chances to win a three-piece spinner suitcase set, a foreign electricity converter/adapter set, and a travel luggage scale. 
Details: http://www.pittstate.edu/alumni or 620-235-4758.