Student crowned Miss Kansas Teen USA
  Monday, July 2, 2018 2:00 PM
  News, People and Society
Pittsburg, KS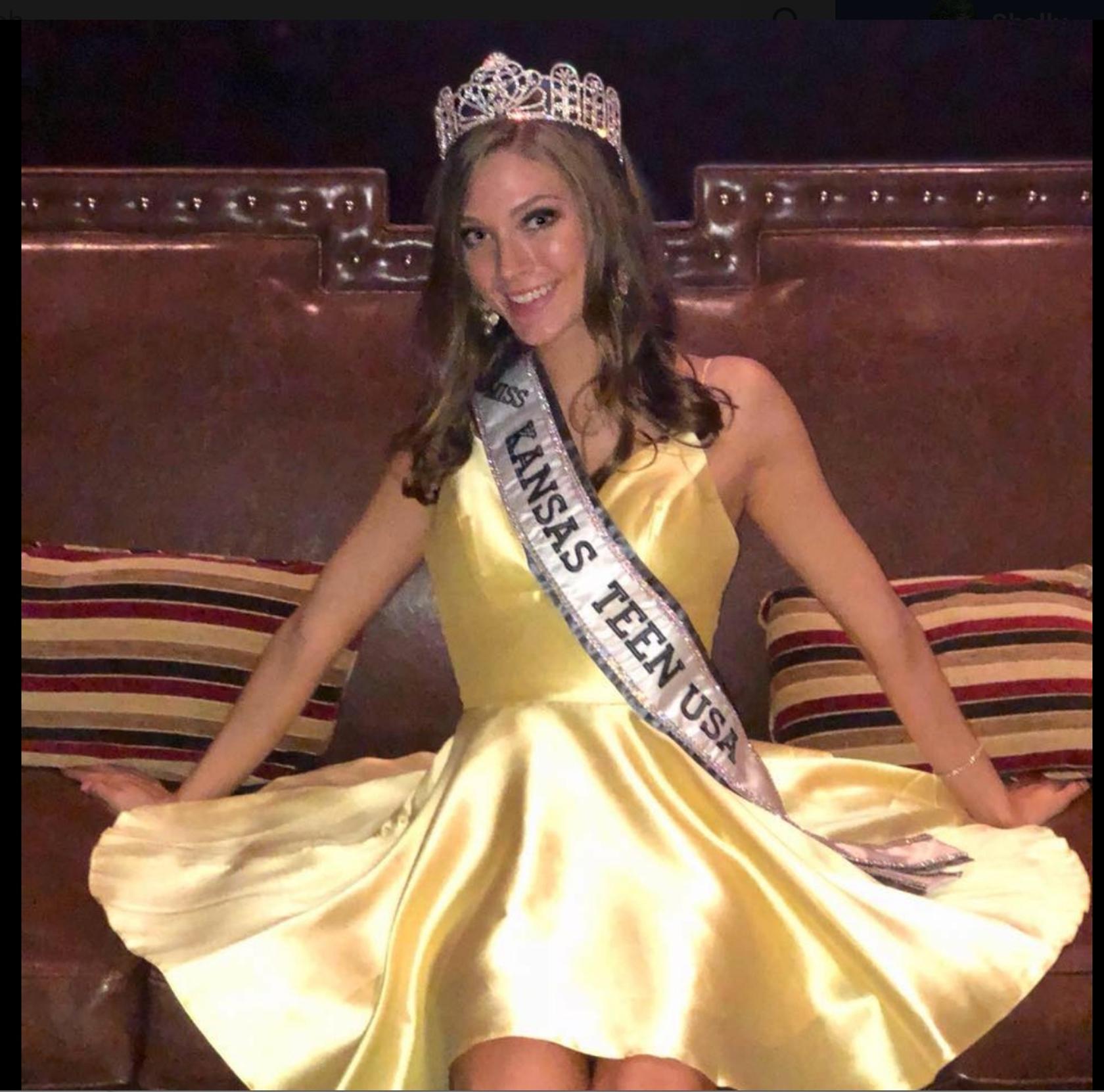 Hunter Fraley wears a lot of hats. She's a member of the Pittsburg State Dance Team. She's a biology major in pre-med. She's a part-time employee. 
She also can now call herself Miss Kansas Teen USA. For that, she wears a crown. 
"I was very excited," Fraley said. "I'm an advocate for bullying and suicide prevention, and I think that with this title, I'll be able to spread that advocacy to other people. It will give me the opportunity to talk about my platform to a larger audience." 
A native of Vinita, Oklahoma, she was chosen as the first runner-up in last November's Miss Kansas Teen USA pageant. But this summer, the winner of that pageant — Hailey Colborn, of Wichita — was crowned Miss Teen USA, leaving the state position vacant. 
"The state directors decided to crown me as the state successor because Miss Kansas Teen USA often makes appearances, and they didn't want the position to be vacant," Fraley said. 
In a ceremony in Wichita, Colborn passed her crown on to Fraley, who now is starting to put appearances on her calendar including one in Kansas City in August. 
But she's also focused on another date in August: Aug. 20, when she begins school again. She'll be working hard in classes to achieve her goal of being accepted by the KU School of Medicine, she said, and will be rehearsing with the PSU Dance Team once again. 
"Hunter is a special young lady, very well-liked by her teammates, a team player, and always happy and smiling, which makes her a great asset on 'Game Day' in the Jungle," said Dance Team Coach Shelly Grimes. "Her school spirit is a necessity to us."   
Fraley is not letting her newfound fame go to her head, however. 
"I moved home for the summer and am working two jobs," said Fraley, who is a sales associate at a clothing store in Vinita, and busses tables in a restaurant on Grand Lake. "Nothing very glamorous at all! Just working my summer jobs like other students my age."