Bicknell Center reveals 2018-19 season
  Tuesday, July 17, 2018 9:55 AM
  News, Arts & Entertainment, Campus Culture
Pittsburg, KS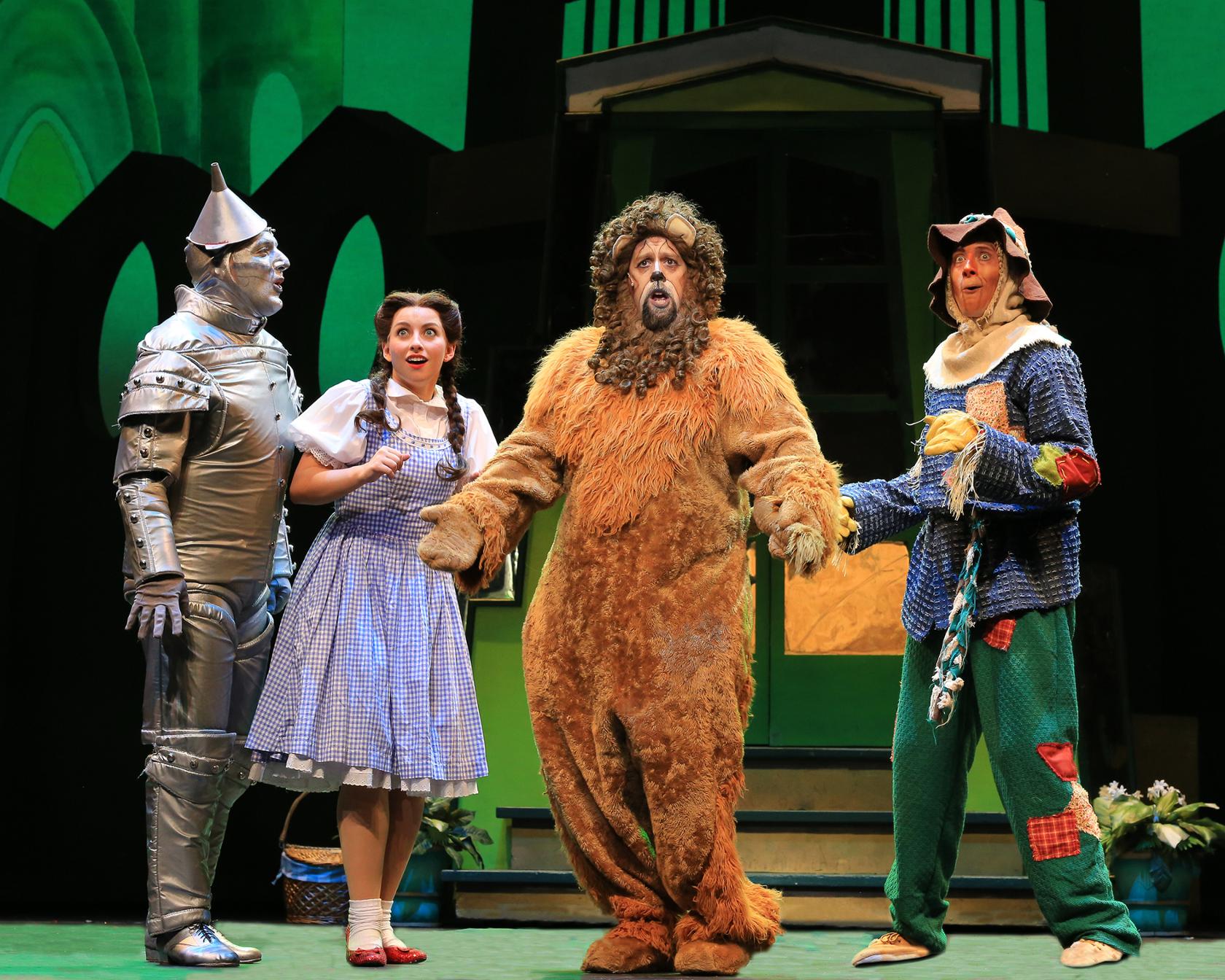 The Bicknell Family Center for the Arts at Pittsburg State University revealed its 2018-2019 season today with a lineup that includes two beloved Broadway musicals, a Johnny Cash Tribute, an extreme juggler, a comedy written especially for children, and more. Tickets go on sale at 8:30 a.m. on July 19. 
The season begins on Aug. 1 with the opening of "The Vault: Unlocked," an exhibit in the Bicknell Center Art Gallery. Curated by an art student, this exhibit includes nearly two dozen art pieces from the Special Collections in Axe Library. The works include reproductions and originals from local and internationally-acclaimed artists such as Marc Chagall, Francisco Goya, Kathe Kollwitz, Harry Brodsky, Jamie Oliver, Mick Lindsey, Cheryl Church, and Michael Young. Some are by former or current Art Department professors and students.  
A reception will be held from 6 to 7:30 p.m. on Aug. 23 when school is back in session. 
On Sept. 15, a live version of the popular NPR program, "Thomas Jefferson Hour," will be presented on stage rather than on the radio. Clay Jenkinson, a nationally acclaimed humanities scholar and award-winning first-person interpreter of Thomas Jefferson, will portray Jefferson to enlighten the audience and bring Jeffersonian ideals to today's Americans.  
On Sept. 29, O Sole Trio will take the audience on a fast-paced, humorous musical journey, to reveal how Italian Americans influenced the American popular musical scene throughout the decades, from Pavarotti to pop music. 
On Oct. 9, the greatest family musical of all time, Broadway's "The Wizard of Oz," will touch down in Kansas. This magical production is a celebration of the 1939 MGM movie, and will be presented with breathtaking special effects. 
From Oct. 18-21, Pitt State Theatre will present "Cabaret," one of the most popular, yet dark, American musicals, in the Miller Theatre inside the Center. Directed by Cynthia Allan, it's set in a 1920's Berlin nightclub, where a garish master of ceremonies welcomes the audience and bawdy songs provide commentary. The show explores the dark, heady, and tumultuous life of Berlin's natives and expatriates as Germany slowly yields to the emerging Third Reich.  
Oct. 29, Bicknell Center will present the US Army Jazz Ambassadors in concert. The 19-member ensemble is the U.S. Army's premier big band and has received great acclaim both at home and abroad performing America's original art form, jazz. Its diverse repertoire includes big band swing, bebop, Latin, contemporary jazz, standards, popular tunes, Dixieland, vocals, and patriotic selections. 
On Nov. 2, The 100-voice University Choir and the 25-voice Chorale will perform their Fall concert under the direction of Susan Marchant. Music for the concert will be drawn from multiple centuries of significant choral repertoire and will offer a variety of styles, texts, and colors. 
On Nov. 4, Bicknell Center will present the Todd Mosby New Horizons Ensemble, a six-member ensemble that has toured from New York to San Francisco. Mixing accoustic folk, jazz, and world fusion, the group includes Grammy-nominated and Grammy Award-winning performers who engage the audience on many levels through lights, sound, story, media, and staging. 
On Nov. 15, the Pittsburg State University Jazz Ensemble and Jazz Combo, under the direction of Robert Kehle, and the KMEA Southeast District Honor Jazz Ensemble, guest conducted by Freddie Green, will perform in concert. 
From Feb. 21-24, 2019, Pitt State Theatre will present "The Revenge of the Space Pandas or Binky Rudich and the Two-Speed Clock" in the Miller Theatre inside the Center. Directed by Megan Westhoff, it's been a staple of the Chicago theatre scene for years. Often described as the funniest and most entertaining children's play written, the story centers on Binky, his friend Viv, and a sheep named Bob as they confront the Giant Space Pandas, with humor that appeals to audiences of all ages.  
On March 9, 2019, the Pittsburg State University Department of Music will present the Barbara Rondelli Kansas Statewide Classical Voice Competition. Open to all undergraduate vocal students in Kansas, judges will narrow the field to 16, and those finalists along with the winners will perform for the public.  
On March 21, 2019, the Bicknell Center will present Mark Nizer 4D, who has opened for scores of celebrities and been the featured entertainer at world-famous venues such as Lincoln Center and Kennedy Center. Known for show-stopping tricks and technology, he's juggled the unlikely combination of a 16-pound bowling ball, a lit propane torch, and a buzzing chain saw, and has been known to launch a handful of ping pong balls some 20 feet into the air then juggle them with his mouth. 
On March 29, 2019, another beloved family musical, Broadway's "The Sound of Music," will come to life on stage. Featuring the music and lyrics of Rodgers & Hammerstein, the story of Maria and the von Trapp Family earned a Tony, Grammy, and Academy Award. 
On April 13, 2019, the Bicknell Center will present "Walkin' the Line," a Johnny Cash Tribute, by powerhouse vocalist Bennie Wheels. He'll bring Cash back to life with all the greatest hits, and many forgotten treasures, with the sound everyone loves and remembers. 
On April 18, 2019, the Pittsburg State University Wind Ensemble and the Pittsburg High School Wind Ensemble will perform in concert under the direction of Andrew Chybowski and Cooper Neil. The concert will include a variety of compositions, from cornerstone masterpieces to new music by living composers, and the world premiere of a composition written for the PSU Wind Ensemble by composer Kimberly Osberg. 
From April 25-28, Pitt State Theatre will present "House of Blue Leaves" in the Miller Theatre inside the Center. Directed by Linden Little, the farce features a no-talent songwriter, his depressed wife, his mistress, and a visit from the Pope. The painfully funny, anarchic comedy premiered Off-Broadway in 1971, but still rings true today.  
For detailed performance information and ticket details, visit www.bicknellcenter.com. For continued updates and announcements, follow the Bicknell Family Center for the Arts on Facebook and Twitter at @bicknellcenter. 
The PSU Ticket Office is located in the Weede Physical Education Building, 1701 S. Homer, and is open Monday through Friday from 8:30 a.m. to 4 p.m. Phone 620-235-4796.