Local business hosts unique fundraiser for Nature Reach 
  Thursday, December 13, 2018 3:00 PM
  Alumni, Giving Back, People and Society, News
Pittsburg, KS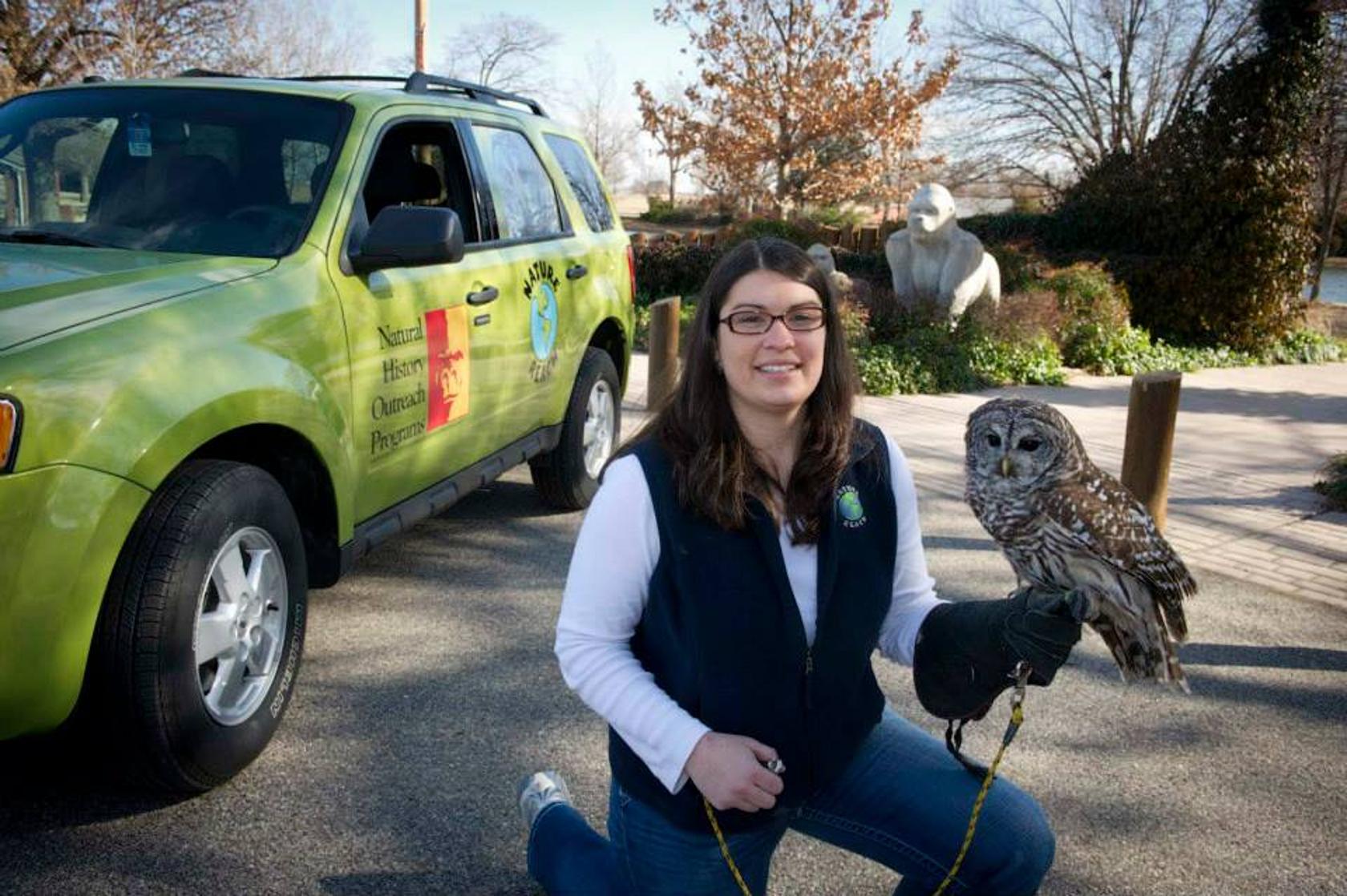 A local business and Block22 are collaborating to help a longtime program at Pittsburg State to raise funds. 
From Monday, Dec. 17, through Saturday, Dec. 22, Sweet Designs Cakery, 311 N. Broadway, will donate a portion of sales from cupcake purchases to PSU Nature Reach to help feed the program's 50 animal ambassadors. 
Since 1985, Nature Reach has used live animals to provide natural history and environmental education outreach programming to school and community groups. It is funded by program fees, grants, and private donations from the community. 
"Our animal ambassadors touch the lives of several thousand children, teachers, and community members every year," explained Delia Lister, director of the program, which is housed in the PSU Biology Department.  
It costs around $10,000 per year to feed the animals. 
"We're happy to help a program that benefits so many people of all ages in our community," said Sweet Designs co-owner Heather Horton, a 2010 alumna of PSU. "It's part of our business model to give back." 
Additionally, customers may donate $1 for a ticket to vote for their favorite Nature Reach Ambassador: An Ornate Box Turtle named Amelia, a Virginia Opossum named Matilda, an American Toad named Mr. Toad, or an Eastern Screech Owl named Renny. 
From 3:30 to 5 p.m. on Friday, an open house for the four Nature Reach Animal Ambassadors will be held in Block22's co-working space inside The Foundry, right next door to Root Coffeehouse & Creperie. 
"We invite anyone with an interest in wildlife to stop by and say hello," Lister said. 
During that time, Lister will draw a winner's name out of each animal's box and winners will receive a Sweet Designs gift card good for a dozen cupcakes, a coupon good for a mini cake decorated with the winner's favorite animal, and a $5 gift card to Root Coffeehouse & Creperie.