Wind Ensemble plans unique concert: phones welcome
  Monday, November 26, 2018 11:00 AM
  Arts & Entertainment, News
Pittsburg, KS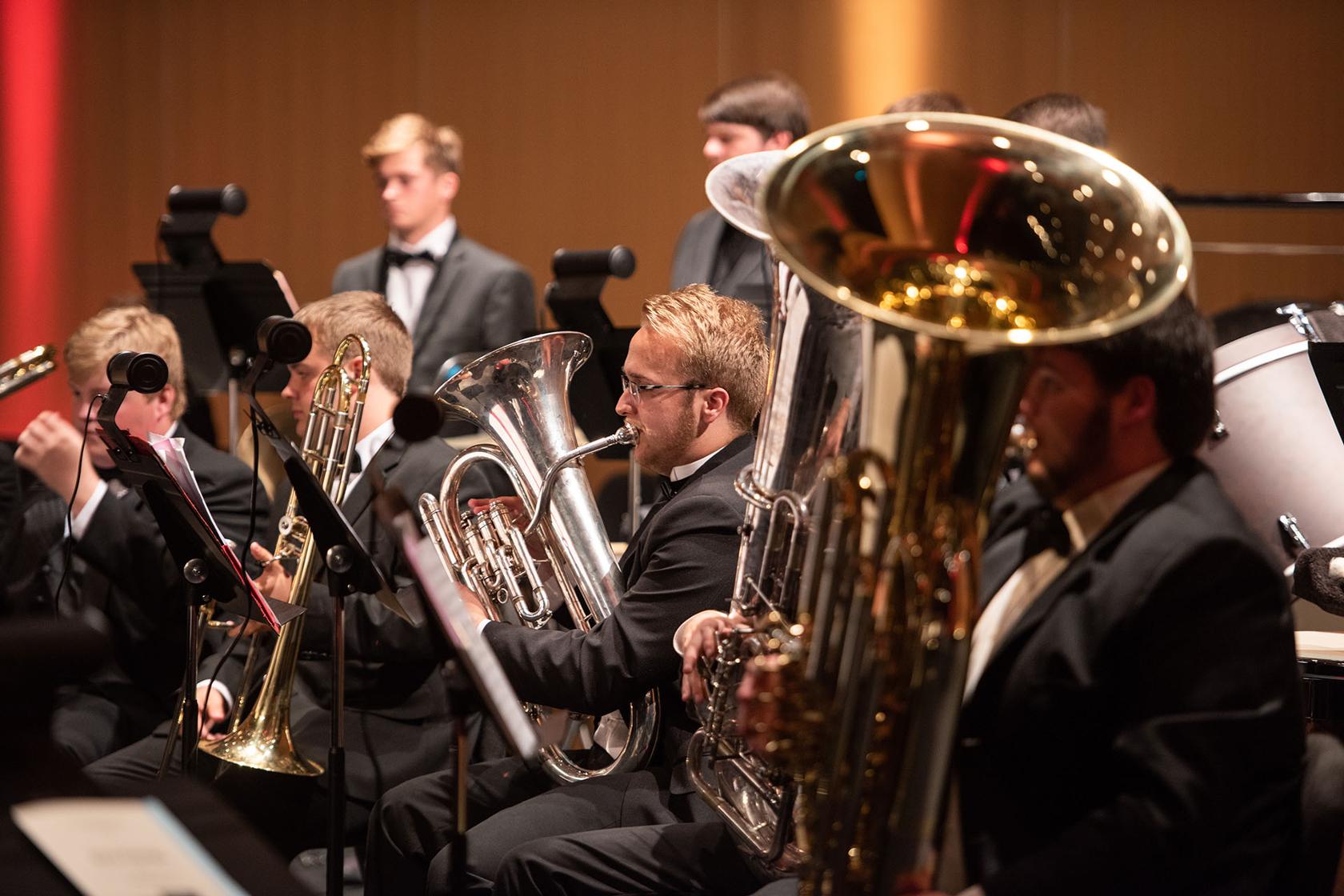 The PSU Wind Ensemble, planned for 3 p.m. on Dec. 2 in the Bicknell Family Center for the Arts, is unique: your cell phone will be not only welcomed but encouraged. 
"Before the concert, we invite audience members to download the 'Deep Field' app to their smartphones or tablets," explained Andrew Chybowski, director. "In our last piece of the program, 'Deep Field' by Eric Whitacre, the app will activate and allow the audience to participate in the musical and visual experience of this work." 
The app is free in the App Store and Google Play. 
The concert playlist also will be unique. 
"Instead of the normal concert program formula of historical warhorses and one more recent composition, the entire concert is a celebration of new music by modern American composers," he said. "The students and the audience will have the opportunity to explore the musical innovations happening right now and participate in a living musical culture." 
Music faculty member John Ross, a composer himself, will provide musical insight, acting as a guide to the compositions. The concert also will feature graduate student conductor Cooper Neil, band director at Pittsburg High School (BME '10). 
Following the concert, student small ensembles will play holiday tunes in the lobby with a reception and snacks for attendees.  
The concert is free and open to the public.
Learn more about the Department of Music.