Students enrolled in new course use power of persuasion for positivity 
  Thursday, November 29, 2018 9:00 AM
  Academics, Giving Back, Campus Culture, News
Pittsburg, KS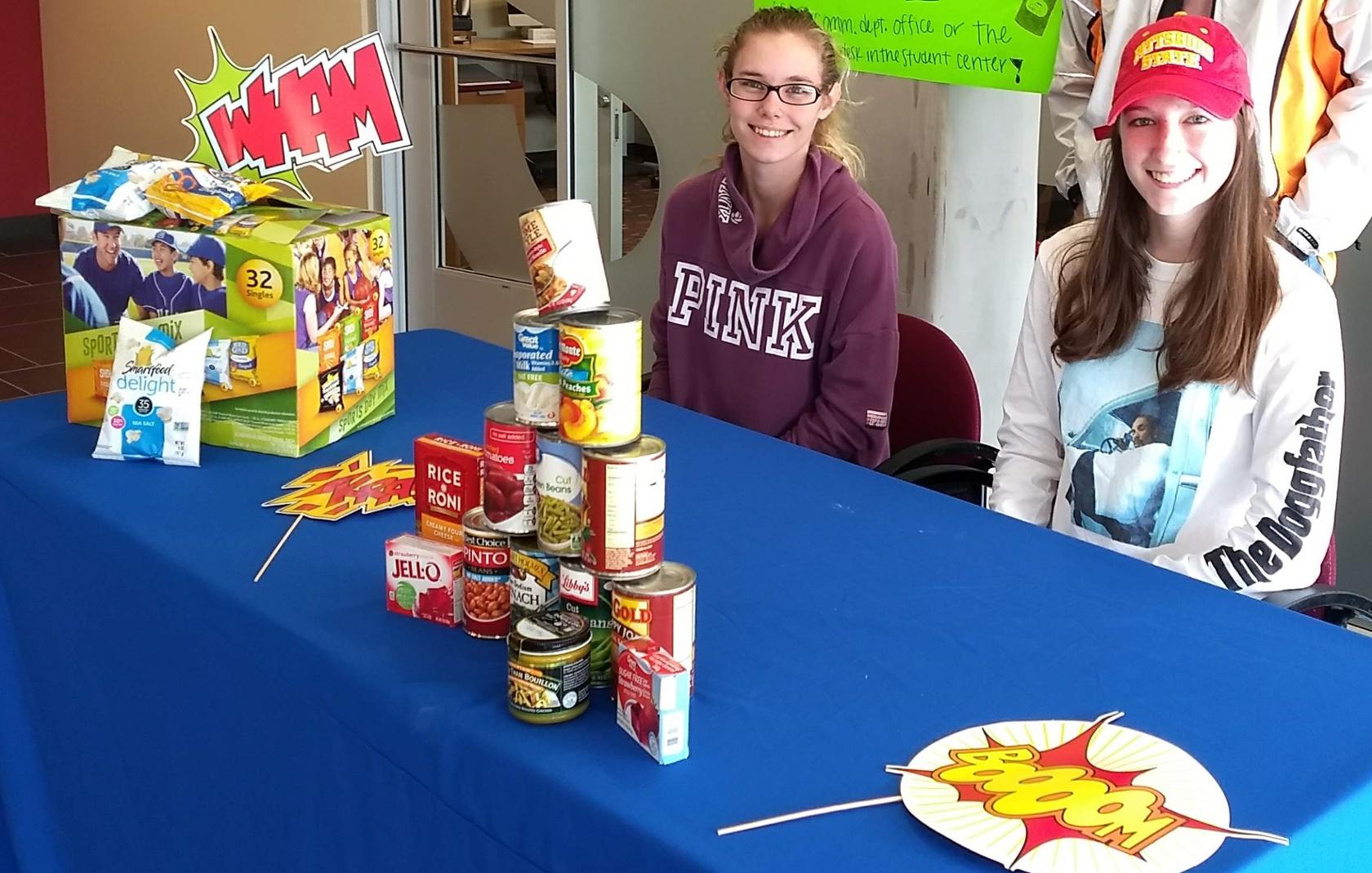 Don't be surprised if you see positivity popping up even more in Pittsburg soon. 
Students enrolled in the newly-developed undergraduate course called Social Influence & Persuasion are applying their knowledge and skills to promote positivity on campus and in the community in the coming weeks.  
This is the first semester for the course, taught in the Department of Communication by Associate Professor Alicia Mason.  
Mason said she believes the assignment teaches valuable group communication skills, and organizational skills through budgeting, planning and timing. 
"We've had plenty of persuasion analysis opportunities from political campaigns throughout the semester," said Mason. "The basic idea of this assignment is to apply what we have been learning in a pro-social and positive way."   
Five groups, involving 24 students, have created persuasive campaigns to promote positivity. Campaigns are varied, including educational, advocacy, health awareness, and community outreach.  
"We chose a First Aid CPR educational campaign because 48 percent of deaths in Crawford County are heart issue related, much higher than the National average of 32 percent," said Madison Rexwinkle, a junior pursuing a degree in Communication Education.  
Rexwinkle said that knowing basic First Aid skills and CPR can save lives.  
"When a bystander administers CPR, 45 percent of people who go into cardiac arrest outside of the hospital will survive," she said.  
A free CPR Demonstration and First Aid class will be offered at the Crawford County EMS headquarters on Wednesday, Nov. 28, at 6:30 p.m.  
While some campaigns have educational and advocacy objectives, others are focused on generating awareness for important health issues. 
"Our goal is to raise awareness about diabetes and to have college students gain more knowledge about the disease," said Ted Steyer, a junior in Strategic Communication.  
Supporting community organizations this holiday season was important to several groups. "The Lord's Diner Food Drive" campaign will begin collecting supplies in the Overman Student Center today from noon to 2 p.m.  
"If students don't have canned food to donate, they can also donate bottled water, paper towels, cooking supplies like brown sugar, and/or sign-up as a future volunteer," said John Mathews, a senior majoring in Justice Studies. 
The "Help Your Neighbor" campaign will be held there tomorrow and Thursday from 11 a.m. to 1 p.m., collecting items such as canned/boxed goods and new/gently used winter clothing for Wesley House. Donations can also be dropped off in the Department of Communication office on the second floor of Grubbs Hall through Friday. 
"We are hoping that this campaign will bring out the giving nature of those on campus to help the less fortunate during the holiday season," said Samantha Guy, a junior in Strategic Communication.  
Department Chair Cynthia Allan, said this form of service learning and civic engagement is part of the experiential learning mission of the department, and consistent with the transformational experiences PSU offers to students.  
"'By doing learn' is at the core of this institution," said Allan. "It's nice to see our students are making positive differences in the lives of others through applied coursework." 
Also be watching for "The End the R Word" campaign, which will seek to raise awareness about the hurtfulness of the "r-word," Mason said. Students and community members can lend support pledging and sharing stories year-round. 
Learn more about the Communication Department.