Students direct one-acts
  Thursday, November 29, 2018 4:00 PM
  Academics, Arts & Entertainment, News
Pittsburg, KS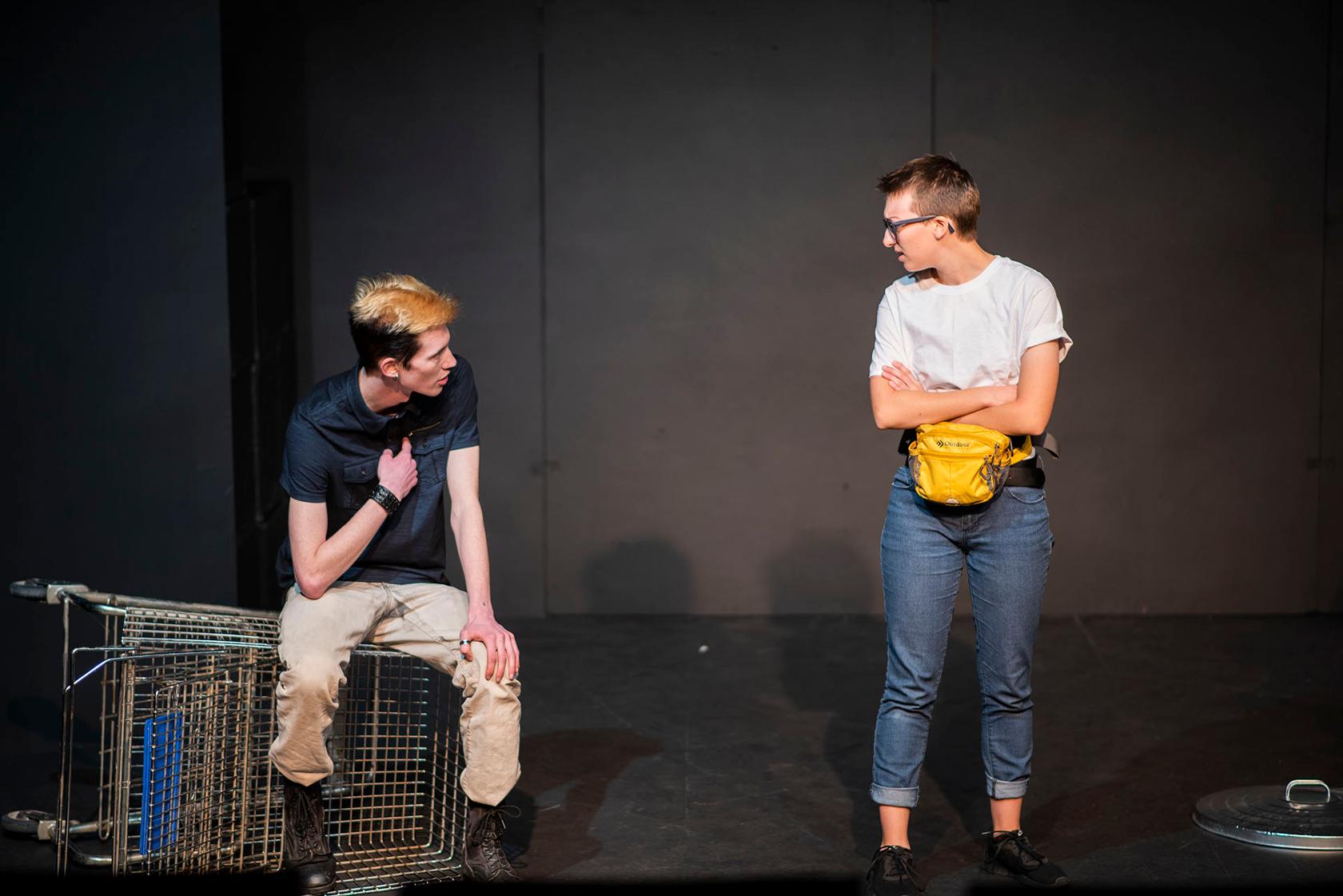 Students in the Communication Department who are taking COMM 544 Stage Direction Class have an unusual final exam: the public will watch them take it.  
Sort of.  
Each student's final exam is to direct a one-act play, overseeing all elements of the production.  
The one-acts will be performed at 7 p.m. Friday, Nov. 30, and Saturday, Dec. 1, as part of Theatre Unplugged in the Studio Theatre, lower level of Grubbs Hall. Admission is free. 
Friday's line-up of shows includes "Mikey Wears Braces" directed by Michael Rodriguez; "Why Do We Laugh?" directed by Wynnter Snyder; "The Rats" directed by Katia Arians, and "Party Girl*" directed by Kitt Lacoie. 
Saturday's line-up of shows includes "Amateurs*" directed by Ashton Augustine, "Mind Games" directed by Jade Provence; "Early Morning from Times of War" directed by Jaley Hoyt; and "Heights" directed by Erika Moore. 
Cynthia Allan started the Theatre Unplugged program when she joined the faculty of the Department of Communication in 1999. 
Her class requires that students select a script, defend their choice, hold auditions, select cast and crew, organize their time, and do their own marketing and programs. 
Allan teaches her students about script analysis, theories, ground plans, and creative exercises. They learn blocking, or the movement of actors on the stage. And, they must learn the tedious business of scheduling rehearsals and production meetings.  
"It's really be different, being on the directing side of things," said Austin VanBecelaere, who graduated in May and directed his one-act last December after having been an actor in several productions.  
It was "eye-opening," he said.  
"You have to shift your focus when you're going from an actor to a director. You're not reacting to characters on stage but understanding them collectively. You have to get across to the actors what you're visualizing. And there's a lot of decision making to be done. It gave me whole new appreciation." 
*"Party Girl" and "Amateurs" are recommended for mature audiences. 
Learn more about the Communication Department and Pitt State Theatre.