Social work students take on community service as class assignment
  Thursday, November 1, 2018 1:00 PM
  Giving Back, News, People and Society
Pittsburg, KS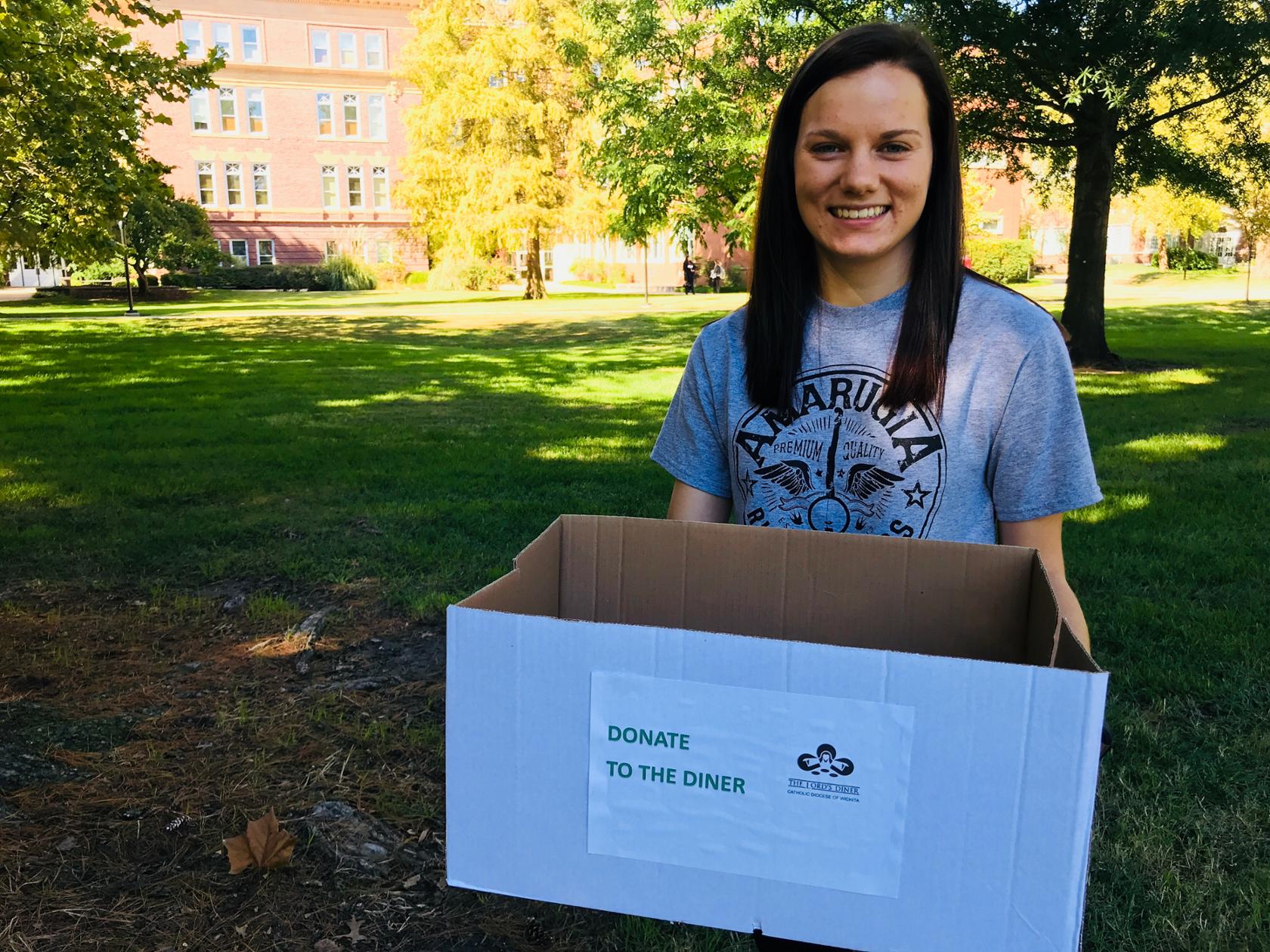 Students in Kristen Humphrey's social work program have an unusual homework assignment: 
To each carry out a project that positively impacts people in the community and/or at the university.     
"They plan and carry out the project from start to finish," said Humphrey, an associate professor in the Department of History, Philosophy, and Social Sciences. "They have a lot of flexibility regarding what the focus is and who the beneficiaries are." 
One rule: they are to choose something about which they feel passionate. 
The project directly aligns with Pittsburg State's academic motto, "By Doing, Learn." 
"Students in the social work program have several opportunities for learning by doing, and this is a way that students demonstrate their leadership skills," Humphrey said.   
Students start by identifying a "problem," then propose a project to address some aspect of the problem or benefit a specific population, develop a budget, create a flyer, craft a media release, deliver an elevator pitch to anyone who will listen (and practice it at Toastmasters!), carry out the project, and conclude by writing up the results of the project.   
The projects are varied. 
Kaitlyn DeMaranville, who once volunteered at The Lord's Diner, is spearheading a non-perishable food drive for the diner, a non-profit that serves free dinner 365 days a year to anyone. She'll have donation boxes in various buildings across campus through Nov. 6. 
Christopher Bennett is collecting winter clothes for the homeless living in Pittsburg. He held his primary drive on Oct. 30 on the Oval and accepted gently used and new sweaters, coats, gloves, and caps. 
Samantha McCullough is collecting toys for children in disadvantaged communities in conjunction with Tom's Cause for Clause. A BBQ she held on the Oval recently helped kickstart her fundraising. She'll have donation boxes in various buildings all over campus through Nov. 23. 
Other projects include but aren't limited to: 
Collecting Christmas and holiday gifts for children in foster care in Crawford County and for the counties served by the Chanute KVC Office

 

Collecting g

ames and toys for the Challenger program, which serves children with mental health diagnoses 

through 

Crawford County Mental Health

 

Fundraising for the 

SEK Humane Society

 

Fundraising and holding and adoption event for

 Coffeyville Friends of Animals

Pumpkin painting with Mosaic

, pairing university 

students with adults with intellectual disabilities served by Mosaic 

in the days leading up to Halloween

 

A bone marrow drive

 

Collecting feminine hygiene products for an agency in Ft. Scott

 

Collecting Christmas and holiday gifts for people served by My Father's House, a shelter in Paola, Kansas

 

Creating a week of self-care activities for students during dead week

 
Learn more about the Pittsburg State Social Work program.