PSU Post Office now helps with passports
  Tuesday, November 27, 2018 2:00 PM
  News
Pittsburg, KS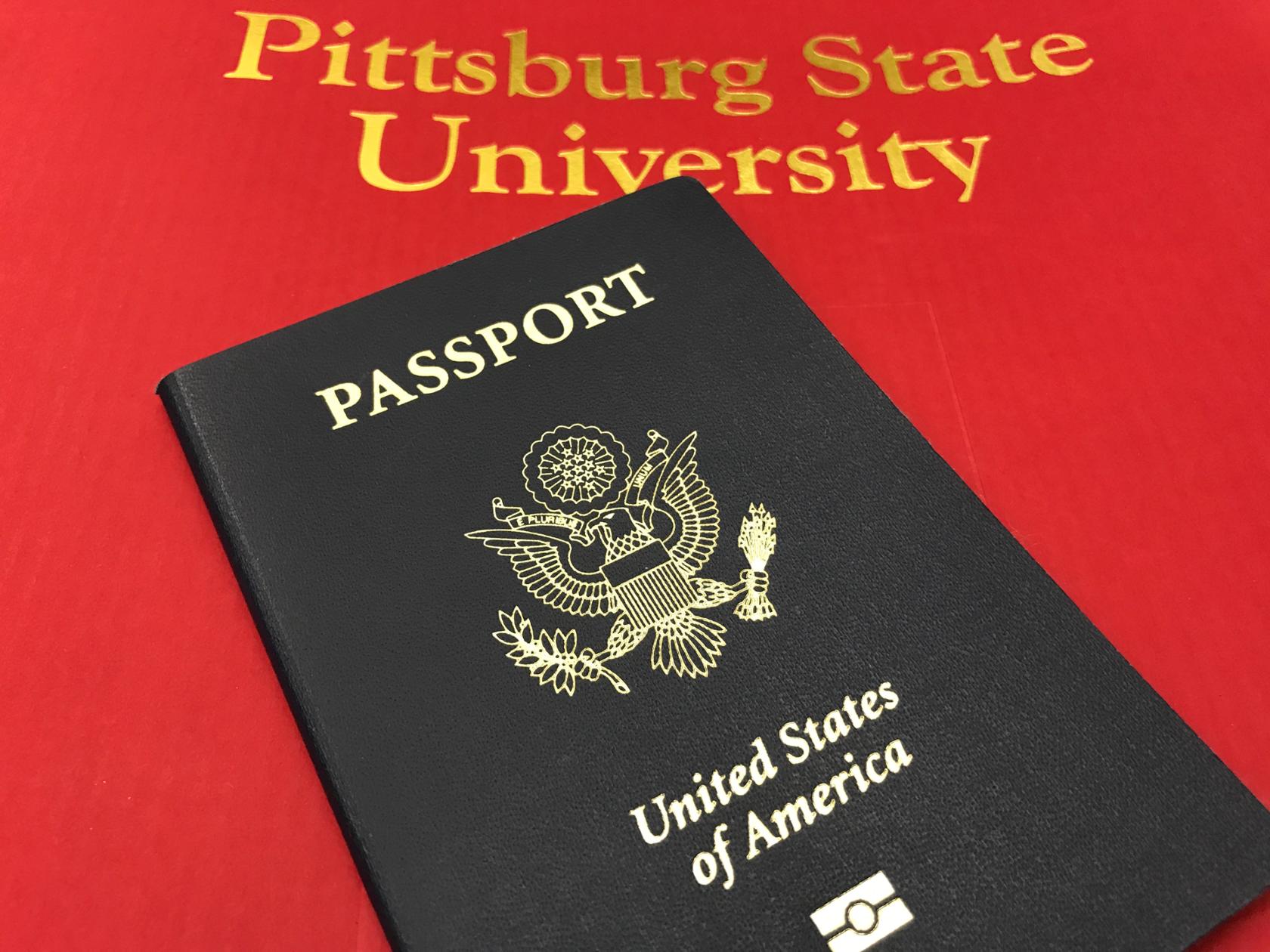 Travelers can now receive assistance with passport application and have their passport photos taken at the post office branch at Pittsburg State University. 
"We're officially known now as a Passport Acceptance Facility," said Kevin Elrod, PSU post office administrator. 
Forms are available in the lobby of the post office, Room 107 Whitesitt Hall, and online at the Department of State, https://travel.state.gov/content/travel.html. 
"We can go over it with you and verify that you've filled it out properly, then take photographs to go with it," said Elrod, who completed training to become certified. 
Elrod asks that appointments be scheduled by emailing psupassport@pittstate.edu or calling 620-235-4772. Walk-up applicants will be assisted as time allows between 9 a.m. and 3:30 p.m. Monday through Friday. 
The process takes about 30 minutes for new applicants and requires an original birth certificate. The local processing fee for new applicants is $35, while photos cost $15. 
Passport fees differ according to age; adult passports cost $110, while children under age 16 pay $80. Alternately, passport cards good for ground and sea travel cost $30 for adults and $15 for children, but require anyone leaving the U.S. to use the same mode of transportation to re-enter. 
Elrod advised travelers applying for passports to allow four to six weeks for routine processing. Passports can be obtained in two to three weeks for an additional charge of $60. 
For additional information, contact Elrod at 620-235-4772.