100-year-old alumnus honored on Veterans Day
  Monday, November 12, 2018 2:00 PM
  People and Society, Alumni, News, Milestones
Pittsburg, KS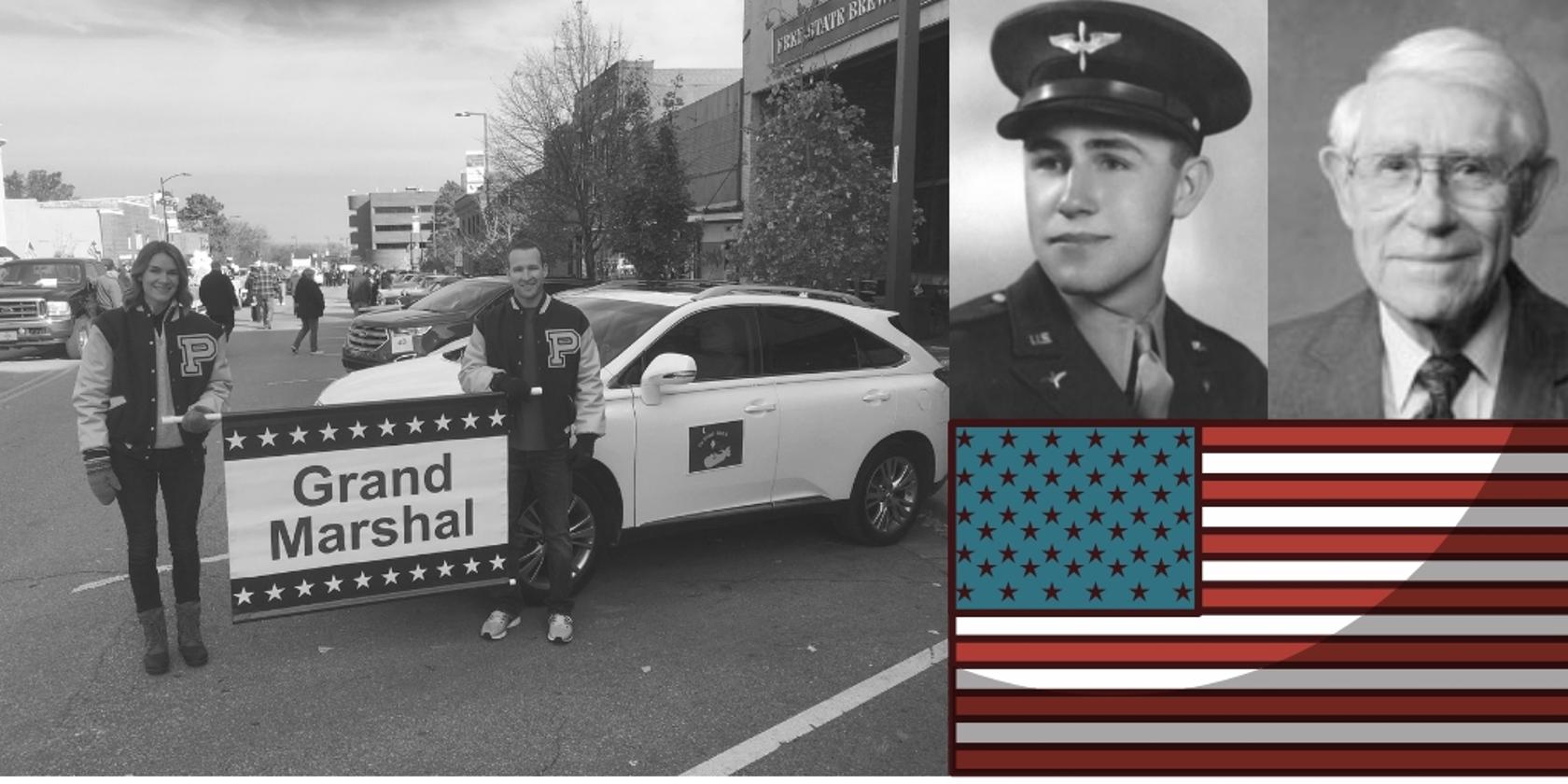 One of Pittsburg State's oldest graduates and Meritorious Service Award winner, 100-year-old Lt. Richard Schiefelbusch, was honored as the Grand Marshal of the Lawrence Veterans Day Parade on Sunday.  
It was a "no-brainer," said (Ret.) Col. Mike Kelly, chair of Lawrence Veterans Day Parade Association, to choose him for the honor. 
Two PSU graduates — Lindsay Hothan Quall ('09) and Bret Hothan ('09), carried the banner announcing him. Quall, a former volleyball player, and Hothan, a baseball player, were wearing their PSU letter jackets. 
Schiefelbusch earned his bachelor's degree in education from PSU — then called Kansas State Teachers College — in 1940.  
Just after the attack on Pearl Harbor, he was called for duty. During World War II, he flew eight combat missions over France and Germany in a B-24 Liberator, bombing Nazi military targets as part of the 506th Bombardment Squadron of the 44th Bombardment Group.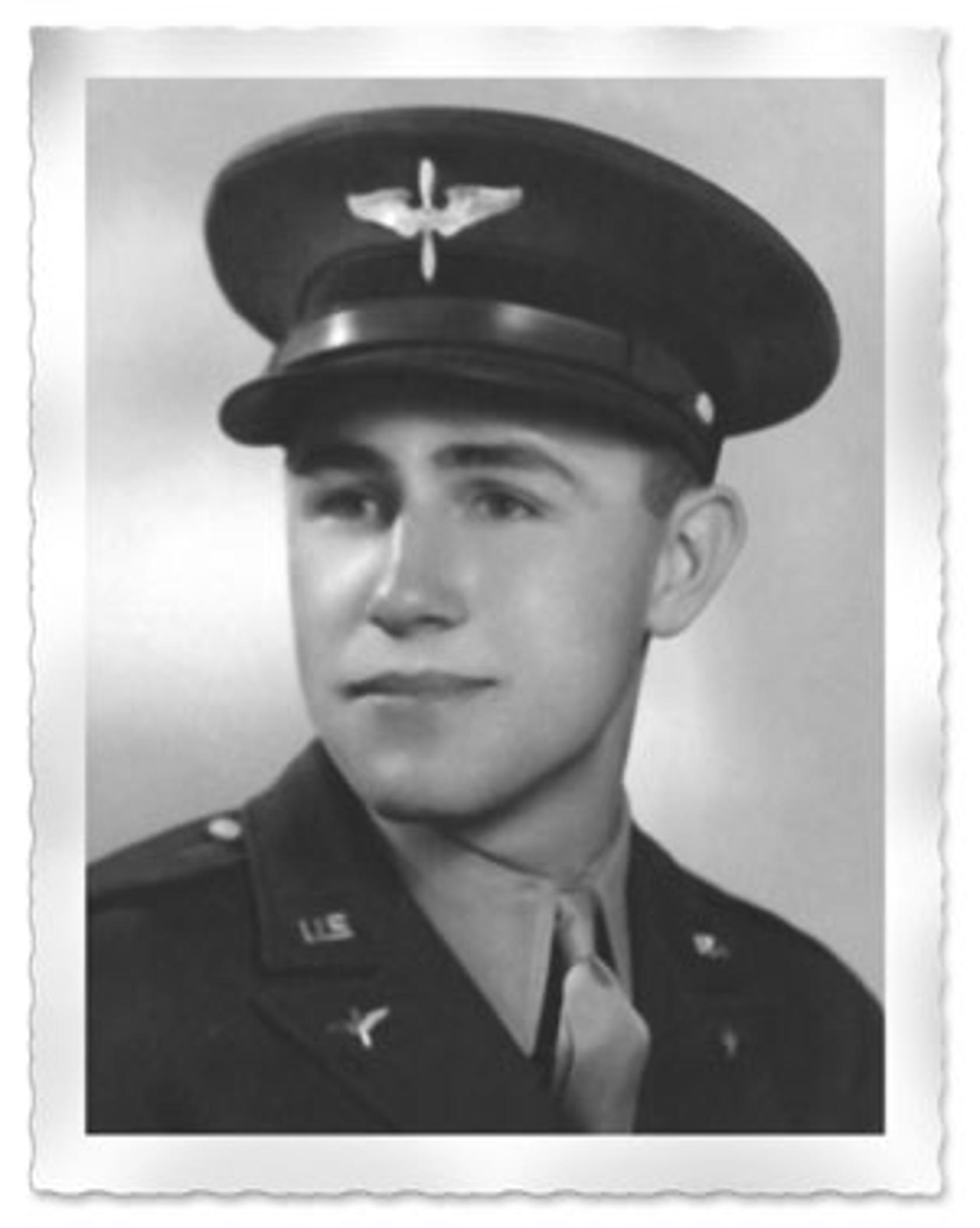 It was on a bombing run on May 14, 1943, that his plane was shot down over the Baltic Sea and he bailed out at 27,000 feet. A German fisherman hauled him out of the water and turned him over to authorities, and for two years he was held as a prisoner of war at Stalag Luft and Stalag VIIA. 
According to an oral history documented in his papers archived at Spencer Library at the University of Kansas, it was his degree from PSU that enabled him to teach classes to keep fellow prisoners occupied. 
After liberation in August 1945, he was discharged and returned to Kansas to start his master's degree KU.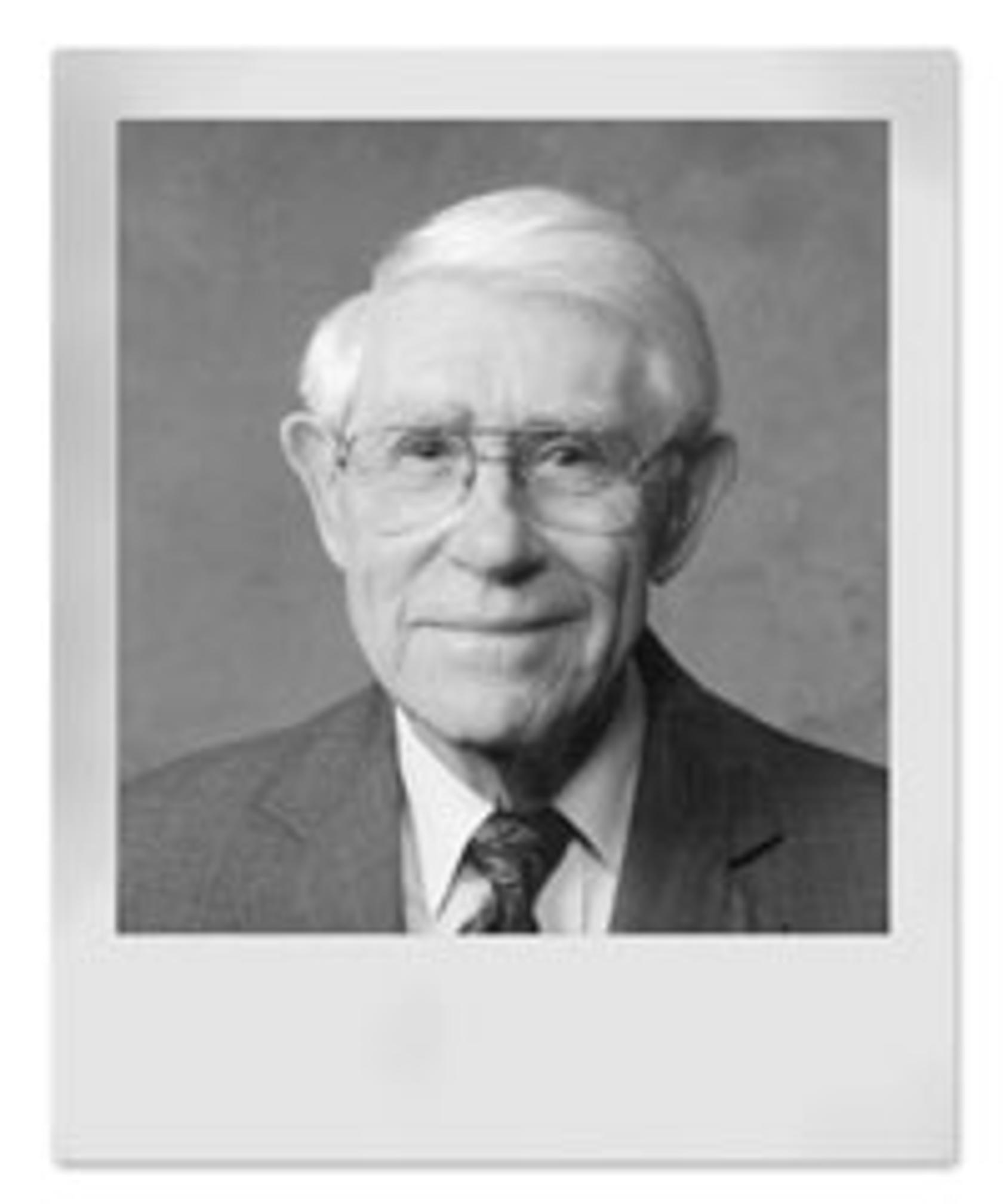 Seeing fellow veterans experience PTSD and suffering mental and physical disabilities after being prisoners of war prompted him to focus his career on social services. He oversaw the creation of a speech and hearing clinic at KU and founded the Bureau of Child Research and its successor, the Institute for Life Span Studies, which now bears his name. 
He served as director of the Kansas Center for Mental Retardation and Human Development, the Kansas Research Institute in Learning Disabilities, and the Gerontology Center at KU, as well as a consultant for many organizations, including the State Department of Child Health and Human Development, the Public Health Service, the National Institute of Neurological Diseases and Blindness, the National Office of Education, and the National Institute of Mental Health.  
He's highly published, including more than 20 articles, 20 books, 20 chapters to books, and more than 200 papers at symposia, workshops, and seminars in 40 countries. 
He now holds the rank of Distinguished University Professor Emeritus and lives just a mile from campus.