University planning room inspections after reports of potential mold
  Thursday, October 18, 2018 2:30 PM
  News
Pittsburg, KS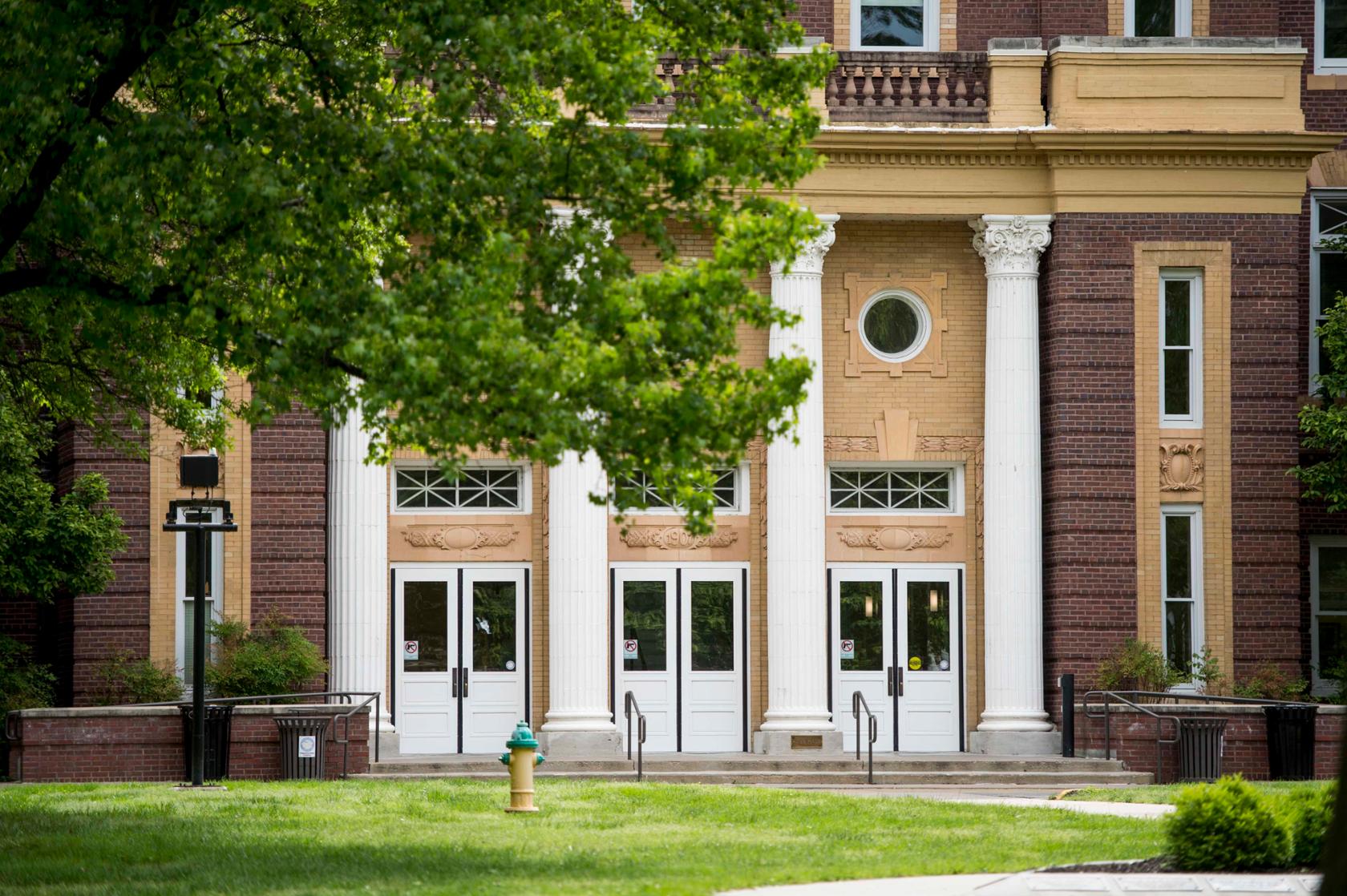 After the discovery of potential mold by students in a residence hall room, Pittsburg State University has addressed the issue and now is doubling down on steps to lessen the chances it will happen again. 
"We take the health, wellness, and safety of our students very seriously," said Steve Erwin, vice president for Student Life, of which University Housing is a part.  
On Monday, University Housing will schedule inspections for every room in Nation Hall and Dellinger Hall and Tuesday through Friday will conduct those inspections. In the meantime, Erwin said, if students already are aware of potential mold, they should report it to University Housing by calling 620-235-4245.  
Grace Buzzard, a freshman from Kansas City, said she and her roommate, Alexis McCollum, a freshman from Olathe, discovered what they suspected was mold in their room in Nation Hall this week and reported it to University Housing. 
"They responded very fast," Buzzard said. "They came in and looked at it, and within an hour came in and cleaned it." 
A few instances of potential mold reported by other students necessitated moving them to different rooms while the rooms and AC units were thoroughly cleaned, Erwin said. Dehumidifiers were installed to prevent a recurrence, and the university has reviewed prevention techniques with the students.   
Both Buzzard and McCollum said they encourage other students to take a few moments to check their belongings and their rooms and if they find it, report it. 
"Just look around, be aware," Buzzard said. 
Erwin noted that Nation and Dellinger were remodeled in recent years and outfitted with new energy efficient windows that allow very little air penetration from the outside, ventless doors that comply with the fire code, and a renovated circulated cold-water cooling system. Those renovations, combined with the large amount of rain this fall, contributed to high humidity in residence hall rooms. 
With the onset of cool weather this week, the heating system has kicked in, lowering room humidity and therefore reducing the chance of mold and mildew growth.  
"In warmer months, we run the AC, and lower temperatures mean higher humidity when using a circulated cold-water cooling system," Erwin said. "It's also important to note that these residence halls have no duct work — each AC unit is contained within each individual room, so if mold or mildew is present, there is no possibility it can spread via a duct system."  
Further, Nation Hall and Dellinger Hall primarily are constructed of solid surface materials — painted concrete block and solid surface windowsills.
"When mold or mildew is detected, it is most commonly found on students' belongings and on surfaces surrounding their belongings, and on the top of their individual AC units," Erwin said. "In the future, it looks like we have remaining work to do to reduce humidity in these rooms."
In addition to the standard process used when mold or mildew is reported, the University will engage a third-party professional to evaluate areas of concern and provide prevention recommendations during the high-humidity warm months.  
Residents and housing staff will also receive more up-front education about prevention and reporting, and the minimum temperature setting on the AC system will be raised to help rooms stay at temperatures non-conducive for mold or mildew formation.  
"We will take immediate and longer-term measures to ensure this is addressed," said Erwin. "As a parent, I understand the concern that students are safe and healthy while they're away from home, and it's a responsibility we don't take lightly. We're making this a priority for a positive outcome."