Students to sell work from exhibit
  Monday, October 1, 2018 4:00 PM
  Arts & Entertainment, News, People and Society
Pittsburg, KS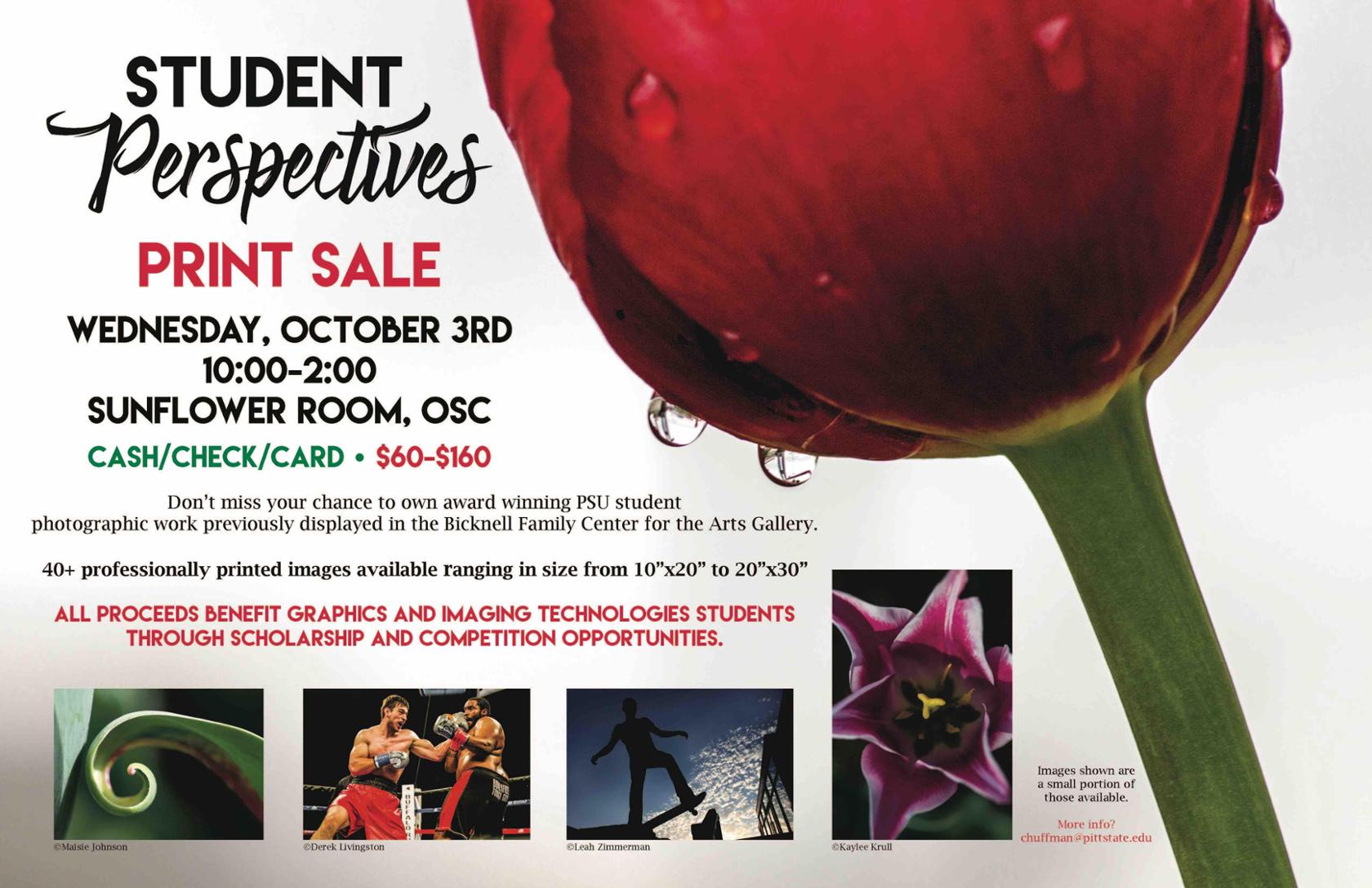 Last year, award-winning student photographic work from Graphics & Imaging Technologies was displayed in the Bicknell Family Center for the Arts in a unique exhibit, "Student Perspectives." 
On Oct. 3, the public will have the chance to own these works by shopping the "Student Perspectives Print Sale," to be held from 10 a.m. to 2 p.m. in the Sunflower Room in the Overman Student Center. 
More than 40 images, ranging from 10x20 inches to 20 to 30 inches, were professionally printed and mounted on thick foam core by Miller's Professional Imaging. They include diverse topics, from athletic action shots to contemplative scenes from nature. 
Prints are priced from $60 to $160, with proceeds going to benefit GIT students who are raising funds to attend photography conferences and compete in photographic competitions. Shoppers may pay with cash, check, or credit card. 
For more information, contact chuffman@pittstate.edu.