Outstanding Alumni: Steve Sikorski, College of Technology
  Friday, October 19, 2018 4:00 PM
  Alumni, People and Society, News
Pittsburg, KS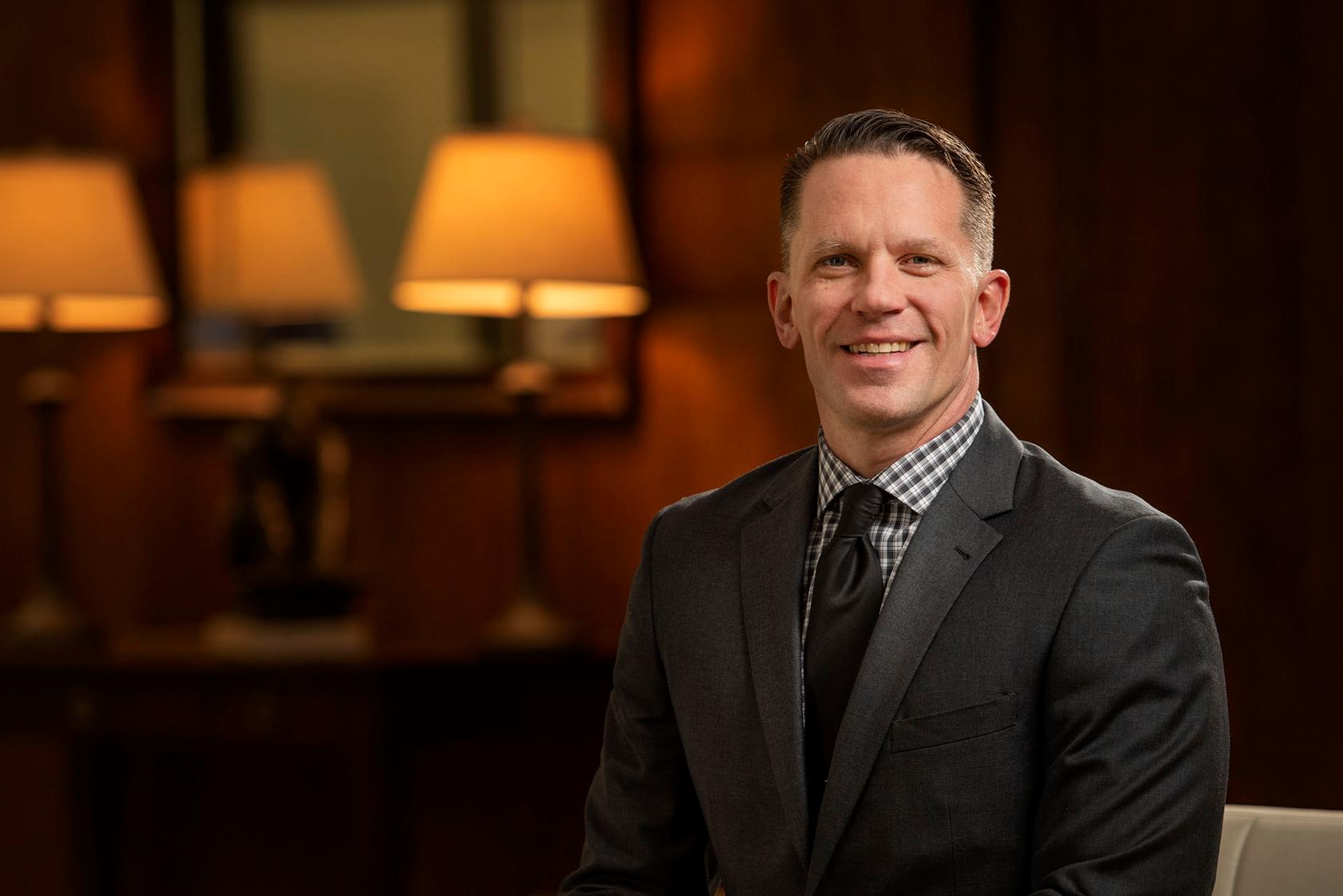 Having grown up on the south side of Chicago, Steve Sikorski knew very little about Pittsburg State University when he arrived here to pursue a degree in Manufacturing Engineering Technology.
"It was a big culture shock, coming here," he said. "But in no time, I was hooked. The other students, the community — it was a great connection, and put me on the path of an incredible journey."
Today, Sikorski is president of MAGMA Foundry Technologies and SIGMA Plastic Services along with being a world traveler, but he still considers the Pittsburg community his second home and returns to visit a few times a year.
He returned once again today to receive recognition as one of three Dr. Kenneth K Bateman Outstanding Alumni Award winners, which will be presented during a public reception at the Alumni Center. While on campus, Sikorski spent time visiting with students, potential donors, and others about his experience here.
"I was very shocked and humbled and honored," he said. "I look at the individuals and the stories of who has received this award in the past, and I think, 'How am I getting this award?'."
Sikorski earned a bachelor's degree in Manufacturing Engineering Technology in 1996 and a master's degree in Engineering Technology from PSU in 2013.
"I can't say enough about professors there, like Vern Goold, my original advisor, Russ Rosmait, who took me under his wing, Phil McNew, Tim Thomas...they helped mold me, give me a pat on the back, or give me a kick in the pants as needed," he said. "And the program itself is an incredible program. What Pitt State offers is very unique and something everyone should be proud of."
In his current position at MAGMA and SIGMA, which offer comprehensive solutions to the metal casting and plastic industries, buyers, designers, and process engineers worldwide, he is responsible for executive management of all North American operations. He also coordinates and travels to some of the MAGMA offices including the corporate headquarters in Germany, China, and South America.
Prior to that, Sikorski served in several capacities for MAGMA, including as vice president of Applications & Technology, engineering manager, engineering coordinator, and project engineer. Sikorski also worked for Stahl Specialty Co., where he was a project engineer.
He's a member of Foundry Education Foundation, where he serves as a board member and chair of the Communication Committee, and is a member of AFS Future Leaders of Metalcasting and the American Foundry Society, which honored him with the AFS Glenn Stahl Service Award in 2010, the AFS Special Merit Award in 2015, and an AFS Service Citation in 2017 for his dedication and commitment to the metalcasting industry of North America.
Sikorski also makes time to give back. Through his leadership, PSU received a donation of the licensing of industry "gold standard" casting process simulation and Autonomous Engineering software, MAGMASOFT®. Licensing for this software — now a major course component in the College of Technology's Manufacturing program — is in excess of $1 million per year. Sikorski secures 16 seats for PSU each year, resulting in a more than $1 million investment in PSU students.
For six years, he has taught a section of the annual Investment Casting Institute workshop at PSU, which draws attendees from around the world.
"Our company strives for giving back and educating the next generation," he said. "I really believe in that, in sharing mentorship and resources with students in grade school, high school, and college. I want to teach young people about the industry, about engineering – and hopefully inspire some young men and women. Maybe they'll wind up as Gorillas."
Sikorski and his wife have two daughters and live in Illinois. They, along with his parents, his sister, and faculty members Rosmait, McNew, and Thomas will be in attendance at the reception.
Sikorski also will be honored during the Homecoming Parade on Saturday and will attend the football game in the President's skybox.
The other Outstanding Alumni winners were Maggie Fleming and Marcella Phelps.