Outstanding Alumni: Marcella Phelps, Kelce College of Business
  Friday, October 19, 2018 4:00 PM
  News, Alumni, People and Society
Pittsburg, KS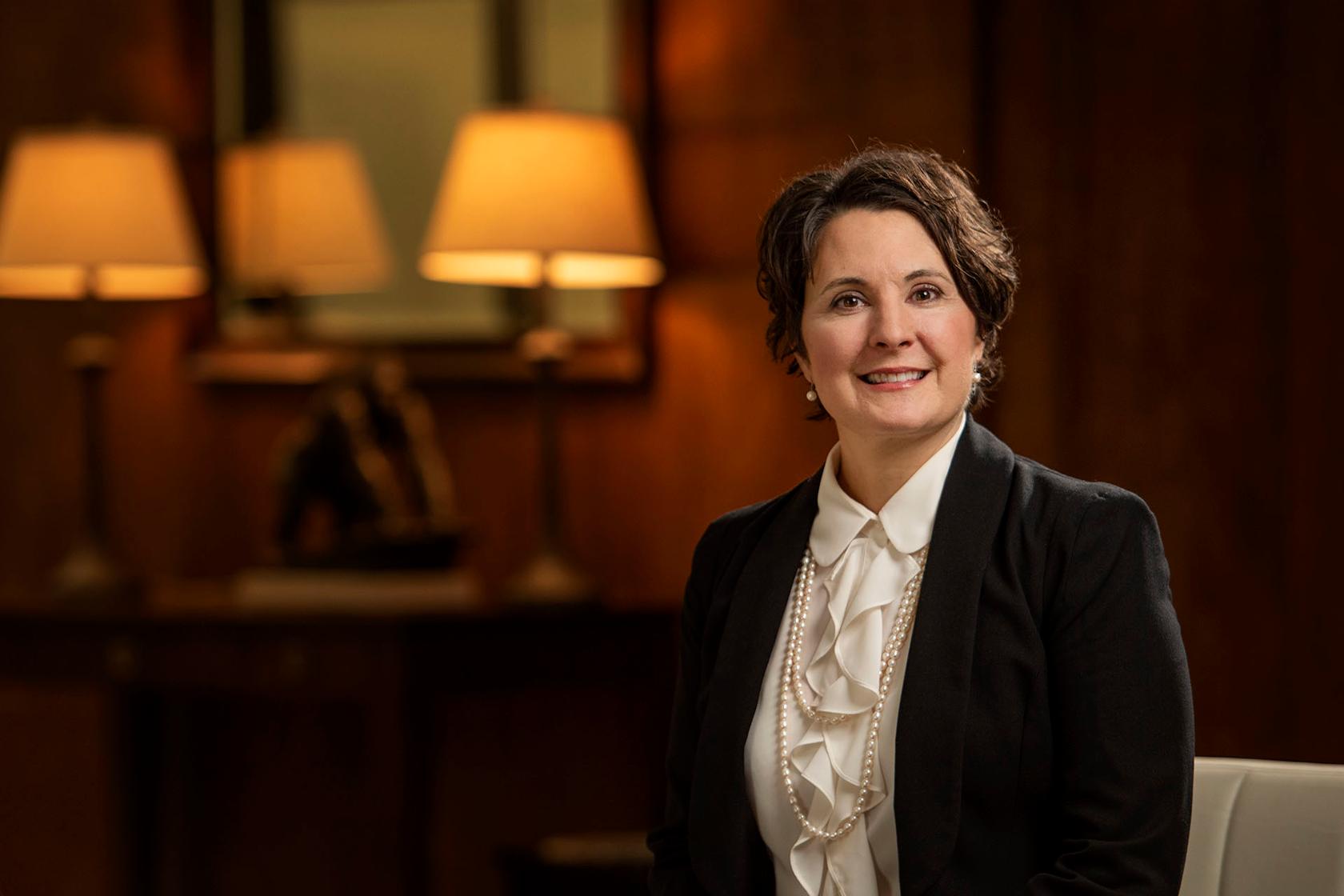 Marcella Phelps, who grew up in the only house on a square-mile section in tiny Beverly, Kansas (population 154), wound up with a career that included undercover work infiltrating fugitive networks, conducting counterintelligence interrogations, and investigating high-profile fraud cases that "put away a lot of bad guys."
Her experiences at Pittsburg State University, where she earned an MBA in 2002, helped put her on the path.
"PSU was a huge factor in my career – if I had not attended and had not taken the Risk Based Auditing curriculum, I would not be where I am today," Phelps said.
Phelps returned to campus today to receive recognition as one of three Dr. Kenneth K Bateman Outstanding Alumni Award winners, which will be presented during a public reception at the Alumni Center. While on campus, Phelps — who often Skypes with classes in the Kelce College of Business — spent time visiting with students, potential donors, and others about her experience here.
"It's my way of giving back. I love PSU. I wouldn't be where I am at were it not for PSU," she said.
Phelps, whose grandmother, mother, and many of their siblings all attended college, said it was instilled in her at a young age that pursuing a college education is "your way to see the world."
For Phelps that was especially true.
Her high school class had 17 students. Now a special agent for the U.S. Department of Energy, Office of Inspector General (DOEOIG) her complex and varied resumé includes working in far-flung places.
Phelps began her education at Cottey College in Nevada, Missouri, where she earned an associate's degree in fine arts in 1992, followed by a bachelor's degree in chemistry with an emphasis in textile science from Texas Woman's University in 1995.
It was while she was pursuing her master's degree in General Business and Internal Audit from PSU's Kelce College of Business that she was inspired by a visiting lecturer from Phillips Petroleum.
"She came and spoke to our class — a Risk-Based Auditing course — and by the end of the class, I had an interview and a job," Phelps said. "Add to that David O'Bryan and Dr. Redding, who were all huge influences, and that put me on the path."
In turn, Phelps often Skypes from international locales — occasionally amidst bomb blasts — with students in O'Bryan's classes as a way to give back and pass on what she's learned. She also plans to spend two days prior to the recognition ceremony on campus speaking to classes and prospective donors.
Phelps began her career as an auditor for the U.S. Department of Agriculture, Office of Inspector General, in Kansas City, Missouri. In the years that followed, she worked in official capacities in Washington, D.C., as well as oversees, and gained expertise in law enforcement, firearms, combat medicine, high threat security and protection, post blast investigation, anti-trust and public corruption investigation, and more.
In Taiwan and Australia, she was the security advisor to the Ambassador as well as a special agent who managed multimillion-dollar security programs including Marine Security Guards, local security guards, protection details, residential, and compound security.
She has worked with other federal law enforcement agencies leading investigations of complex multi-defendant, multi-jurisdictional white-collar crime and financial fraud cases, and she worked as a special agent in the Greensboro Resident Office for the U.S. Department of State, Diplomatic Security Service, leading passport, visa, and identity fraud investigations involving tax evasion, structuring, or money laundering.
In Baghdad, Iraq, she was a special agent who conducted counterintelligence investigations and liaised with civilian and military intelligence organizations to safeguard the U.S. Embassy, personnel, and intelligence assets. Her secondary mission was conducting post-blast bomb investigations.
Currently, she manages the day-to-day field operations at DOEOIG involving program management, purchasing, procurement, training, policy, report writing, budget, congressional reports, data calls, and Freedom of Information Act requests.
The U.S. Marshal's Service recognized her with its second highest honor, the U.S. Marshals Service Director's Award, in 2007. She also has earned various Meritorious Honor Awards from the U.S. Department of State, Diplomatic Security Service for outstanding performance and service both domestically and overseas in embassies and consulates.
And, she received the Kelce College of Business Outstanding Graduate Award in 2002.
"Pittsburg State is an incredible place to get your undergrad or graduate degree," she said. "You get personalized attention, and you don't have to go to a large state school or private, Ivy league schools to get a quality education that will put you on your path to success."
Phelps also will be honored during the Homecoming Parade on Saturday and will attend the football game in the President's skybox. 
The other two Outstanding Alumni were Maggie Fleming (College of Arts & Sciences) and Steve Sikorski (College of Technology).