Longtime conservation expert volunteers for new position at PSU 
  Tuesday, October 9, 2018 4:00 PM
  Science and Technology, News, Alumni, Milestones, People and Society
Pittsburg, KS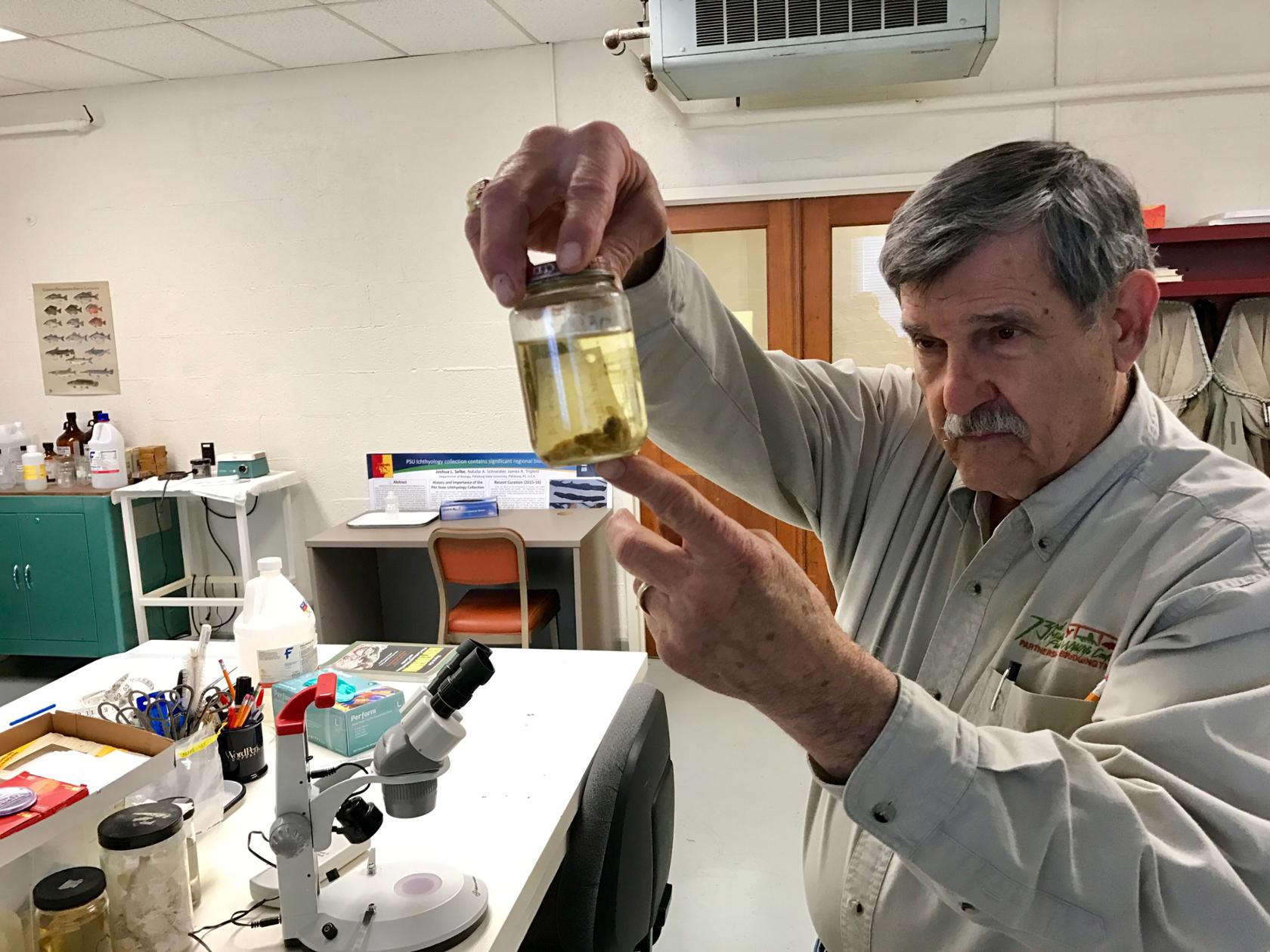 Jim Triplett has dedicated some 30 years to just about every conservation-related activity he could find.  
Although he officially retired from Pittsburg State's Department of Biology in 2014, he stayed on as a professor emeritus and volunteer actively involved in the university's sustainability efforts, which have been gaining momentum since 2010. 
This Fall, he's taking his passion for conservation and his volunteerism to a new level: he will serve as the university's first Special Assistant to the President for Sustainability. 
Triplett grew up fishing with his grandfather on Center Creek and every weekend boating with his step-dad on Shoal Creek. He came to PSU on a football scholarship, took a 19,000-mile summer research junket with a biology professor, and wound up becoming a biology professor himself and the chair of the department for 23 years. 
He also served as the chair of the Neosho Basin Advisory Committee from 1985 to 2015, and has served on the Governor's Solid Waste Advisory Committee for many years. He assists the Students for Sustainability organization, curates the university's Museum of Ichthyology and Herpetology, was co-chair of the university's Tobacco Policy Committee, and played a key role in the development of the Southeast Kansas Recycling Center and the Grand Lake Watershed Alliance Foundation in Oklahoma. In 2017, he was honored as the Kansas Conservation Champion by the Kansas Natural Resources Council. 
At home, he and his wife, Shirley Drew, walk the walk by generating solar energy, using a ground source heat pump, driving a hybrid car, and plant butterfly gardens and native grasses. 
In his new role at PSU, Triplett will facilitate and coordinate the efforts of the university in advancing sustainability, including staffing the University Sustainability Committee, working with its co-chairs to develop committee agendas, conducting committee meetings, and overseeing initiatives.  
It's a cause that President Steve Scott has championed throughout his tenure; in fact, Scott had hoped the university would one day be able to hire a Chief Sustainability Officer — an investment that would pay off in reduced energy consumption and new revenue opportunities. Budget challenges and pressing financial needs have prohibited that from happening. 
"I think (Triplett's volunteerism) has real promise for moving us forward at a more accelerated rate," Scott said. "His commitment to sustainability is unquestioned and his passion for taking care of the planet is unmatched. I'm confident he can bring pace and purpose to our work." 
Triplett said he is "humbled by the confidence and support provided by Dr. Scott." 
"I want to do this because it's important that people work together to ensure that the resources we depend on are still around for future generations," said Triplett. "It became obvious through the years that we were likely to lose a lot of our natural resources on which we depend, if we don't take better care of them. We have a chance to make a difference through the concept of sustainability." 
"While I have had a comfortable existence as a university professor, I did not accumulate enough monetary wealth to contribute as I would like, so my expertise and knowledge is what I have to offer," he said. "I still have a little bit of influence in this area and I want to use it to make a difference in our world and at the university. When I get to the point where people aren't paying attention anymore, well...I'll just go fishing."

Learn more about PSU's sustainability program at https://bit.ly/2Og4STx