Federal nursing grant to pay for 26 PSU scholarships, technology
  Wednesday, October 31, 2018 2:00 PM
  Milestones, Science and Technology, Academics, News
Pittsburg, KS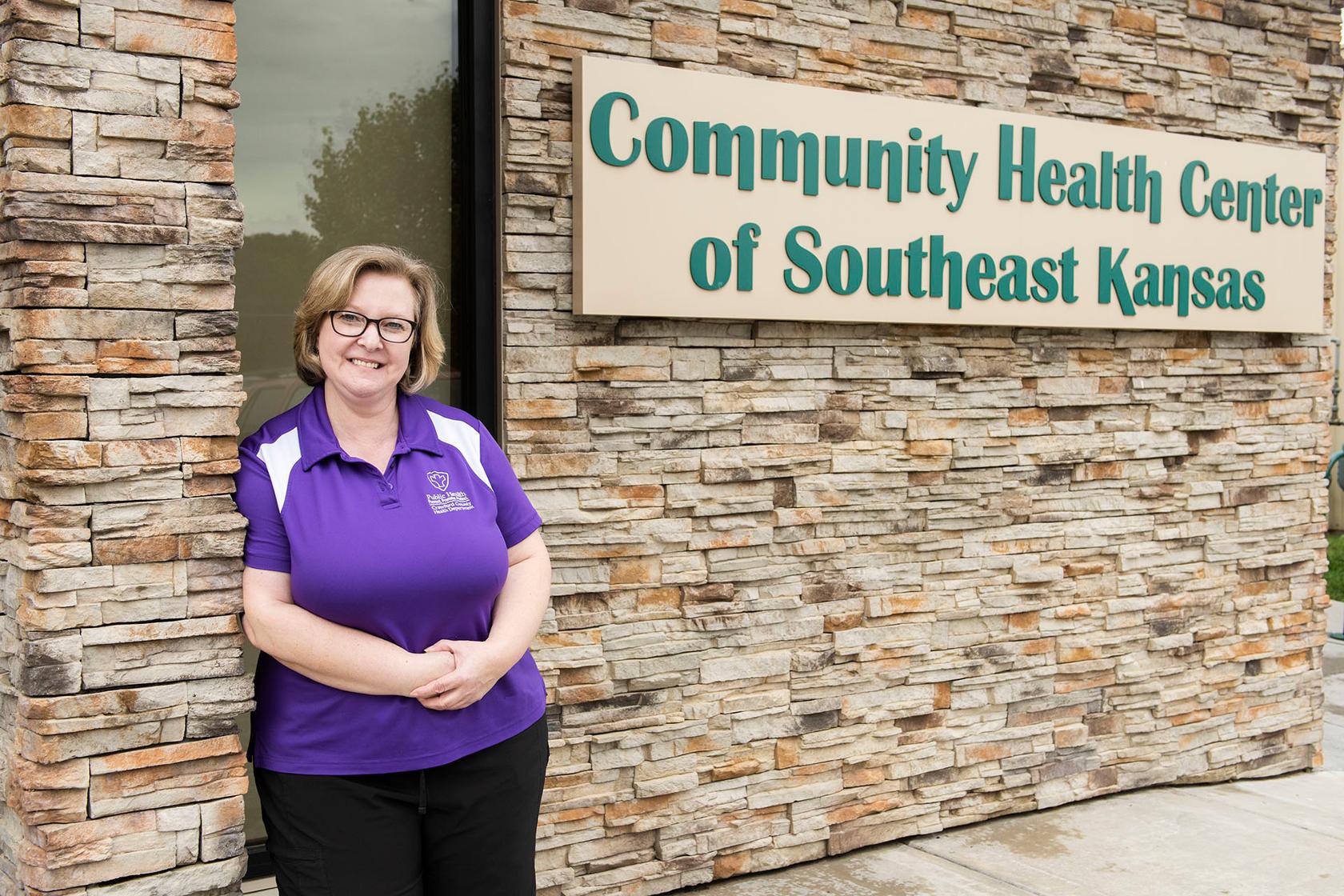 A $537,393.00 grant awarded to the Irene Ransom Bradley School of Nursing at Pittsburg State University will provide tuition scholarships, iPads, and MacBooks to 26 registered nurses who enroll at PSU to complete an online Registered Nurse to Bachelor of Science in Nursing degree. 
Enrollment for the Spring semester begins Nov.5, and applications for the scholarship program are due Nov. 15. 
The grant was awarded by the Health Resources and Services Administration (HRSA) of the U.S. Department of Health and Human Services. 
The goal of the program, according to Cheryl Giefer, director of the School of Nursing, is to prepare a nursing workforce that can address the national public health issues facing people in rural and medically underserved areas and includes a focus on opioid use disorder. 
"This will have such a regional impact," said Giefer. "It gives nurses the ability to move up the career ladder, and at the same time improve rural health care." 
The grant, called the Nurse Education, Practice, Quality, and Retention-Registered Nurses in Primary Care (NEPQR), is financed 100 percent by HRSA and will last through June 2019 with the ability to renew through 2022. 
Five community health agencies have partnered with Pittsburg State so that RN-BSN students can earn the required clinical experience. They include the seven clinics of the Community Health Center of Southeast Kansas (CHCSEK); the Crawford County Health Department; the Northeastern Tribal Health System in Miami, Oklahoma; the Barton County Health Department in Lamar, Missouri; and a pending contract with Access Family Care in Neosho, Missouri. 
Lisa Goins, a 53-year-old nurse at the Crawford County Health Department in Pittsburg and who has worked in nearly every obstetrics department in Southeast Kansas, jumped at the chance. She will complete clinical practicums at the CHC of SEK. 
"I have always felt like there have been career paths I couldn't take and follow because I didn't have my bachelor's degree," Goins said. "This will enable me to teach preventative care, work in the areas of politics and policy — just do so much more." 
One of her classes, "Health Promotion and Disease Prevention," will cover advocacy, teaching strategies, and learning styles. 
"This will be a perfect fit," she said. "I can teach prenatal classes, do diabetes and immunizations education, and get the message out in Topeka, in Washington, about health care challenges." 
"And best of all," she said, "I can balance my job with school because it's online, with the exception of the clinical practicums, and those I can do on my day off. Anytime I run across other nurses with associate's degrees, I'm going to encourage them. It's too good to pass up." 
Via Christi Hospital's Chief Nursing Officer, Tawny Sandifer, said the benefits of an RN completing a BSN are numerous and impact the nurses, the employers, and patients. 
"As our healthcare landscape is complex and evolving, having a BSN prepares the nurse for the expanding professional role to meet those changes," she said.  
Sandifer noted that many healthcare organizations have elevated the hiring minimum to a BSN level.  
"If a nurse is interested in growing professionally and progressing into and through leadership in nursing, typically a BSN is the starting point," she said. "For upper leadership roles, an MSN is usually required; however, the first step is a BSN." 
Studies demonstrate an association between BSN prepared nursing and lower incidences of pressure injuries, postoperative DVT, hospital-acquired infections and postsurgical mortality, she added. 
For enrollment information, call 620-235-4441 or visit pittstate.edu/nursing.