Soledad O'Brien to visit campus as next WIG speaker 
  Thursday, September 6, 2018 12:00 PM
  News
Pittsburg, KS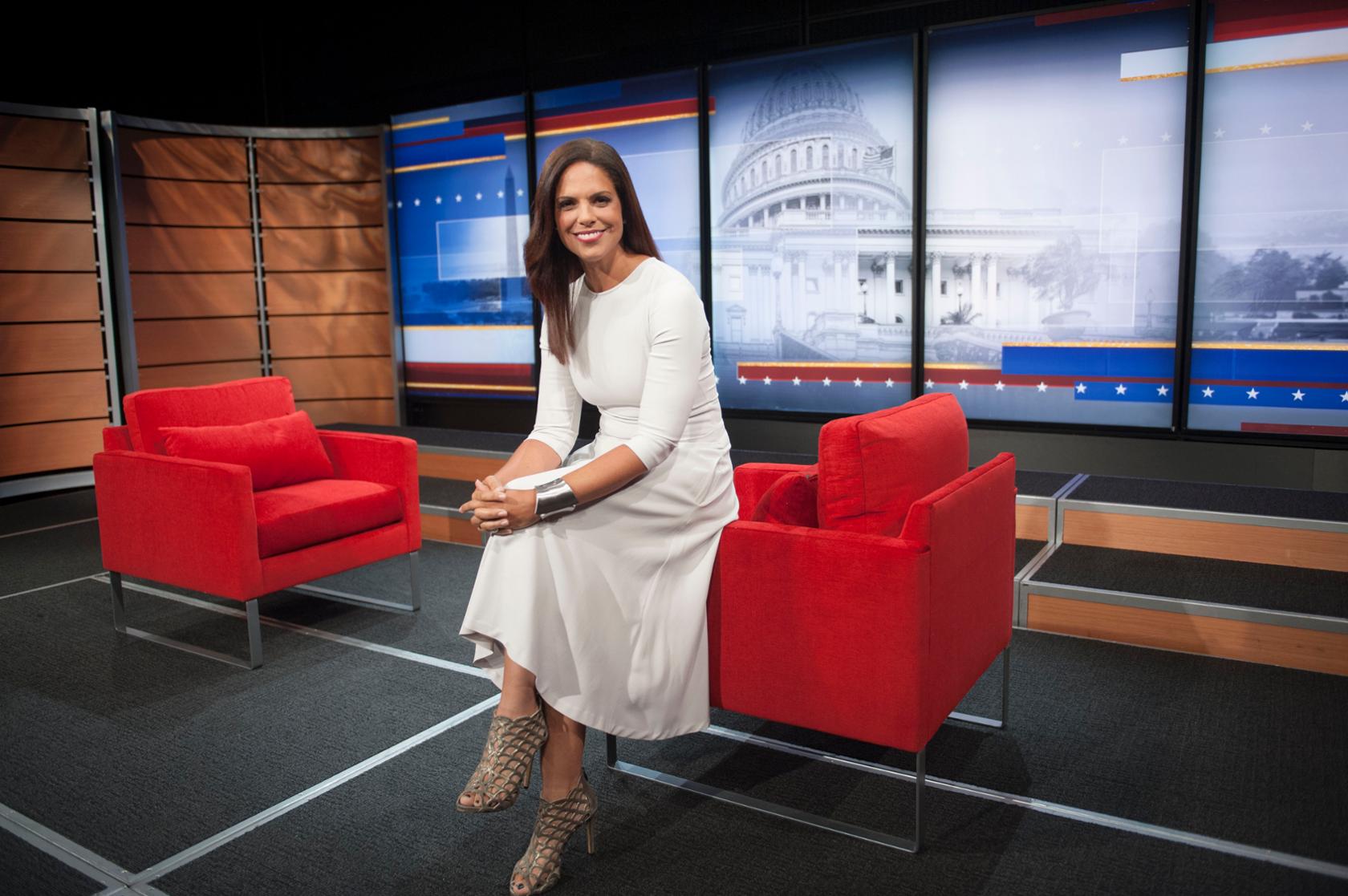 An award-winning journalist, documentarian, news anchor, producer, entrepreneur and philanthropist will be the next speaker in the Women in Government (WIG) speaker series at Pittsburg State University. 
Soledad O'Brien, one of the most recognized names in broadcasting, will present "Diversity: On TV, Behind the Scenes, and In Our Lives," at 7 p.m. on Oct. 23 in the Linda & Lee Scott Performance Hall at the Bicknell Family Center for the Arts. There is no charge for the presentation, which is open to the public. 
Her presentation will be followed by a Q&A and a brief meet and greet. Earlier in the day, she also will participate in a panel discussion with selected student leaders from PSU. 
"We've always tried to have speakers who have something unique to share from their perspective and their journey," noted Kathleen Flannery, president and CEO of the PSU Foundation, which sponsors the series through the support of the Helen S. Boylan Foundation. 
Past speakers have included First Lady Laura Bush, White House Press Correspondent Helen Thomas, and Tina Chen, chief of staff to Michelle Obama, among others. 
O'Brien is the host and executive producer of the new 13-episode true crime series Mysteries & Scandals on OXYGEN, and host of Matter of Fact with Soledad O'Brien, a weekly political magazine show syndicated across the country on hundreds of TV stations.  
She also is the contributing editor for PBS News Hour and a correspondent for HBO Real Sports with Bryant Gumbel. A champion of diversity, she has won Emmy awards for her reporting in her acclaimed documentary series, Black in America and Latino in America. 
She also is the founder of PowHERful, a foundation that mentors and funds college tuition and expenses for young women — particularly those who may be the first in their families to pursue a higher education. 
Born in 1966 in New York as the fifth of six children born to a black Cuban mother and an Australian father of Irish descent, she can claim multiple heritages, and embraces them all.  
She attended Harvard University from 1984 to 1988, returning to graduate in 2000 with a bachelor's degree in English and American literature. 
In 1989, she began her career as a broadcast reporter. Her experience ranges from working as a field producer for NBC's Nightly News and Today, co-hosting the Discovery Channel's The Know Zone, and hosting a number of CNN documentary shows. 
She has authored two books: 2009's Latino in America and the 2010 memoir, The Next Big Story: My Journey Through the Land of Possibilities. 
In 2011, she won an Emmy for Crisis in Haiti (Anderson Cooper 360) in the category of Outstanding Live Coverage of a Current News Story - Long Form. O'Brien was part of the coverage teams that earned CNN a George Foster Peabody award for coverage of the BP oil spill and Hurricane Katrina, and an Alfred I. duPont Award for coverage of the Southeast Asia tsunami.  
In 2013, she established the Starfish Media Group production company, which has produced segments for CNN, HBO, and Al Jazeera America. And, she and her husband created the Soledad O'Brien & Brad Raymond Starfish Foundation to help disadvantaged young women get to and through college. This year, they will provide funding to 25 deserving young women.  
On stage, O'Brien draws from her life and career to stimulate thoughtful conversation on the roles each person plays within communities and organizations, leaving audiences with memorable takeaways on the power of individuals and companies to make meaningful and lasting change. 
"She's provided a forum for current issues of the day, particularly in politics, which matches well with the WIG series we've had in place since 2001," Flannery said. "We've tried to bring a variety of perspectives and not only from politicians, but women from all walks of life who impact the governmental arena. Her story is a particularly interesting journey of leadership and how she got to where she is."  
"She's all about empowering young women, in particular, and her foundation is especially targeted at first generation students," Flannery said. "We have so many students in our region who are the first in their families to attend college; we believe her message will be relevant and relatable. We're looking forward to an engaging presentation from her and are honored and excited to be able to host her here at Pittsburg State." 
For additional information, contact the Office of University Advancement at unadv@pittstate.edu or 620-235-4762, or visit www.bicknellcenter.org.