National fraternity reactivates at PSU 
  Thursday, September 6, 2018 3:00 PM
  Campus Culture, Milestones, People and Society, News
Pittsburg, KS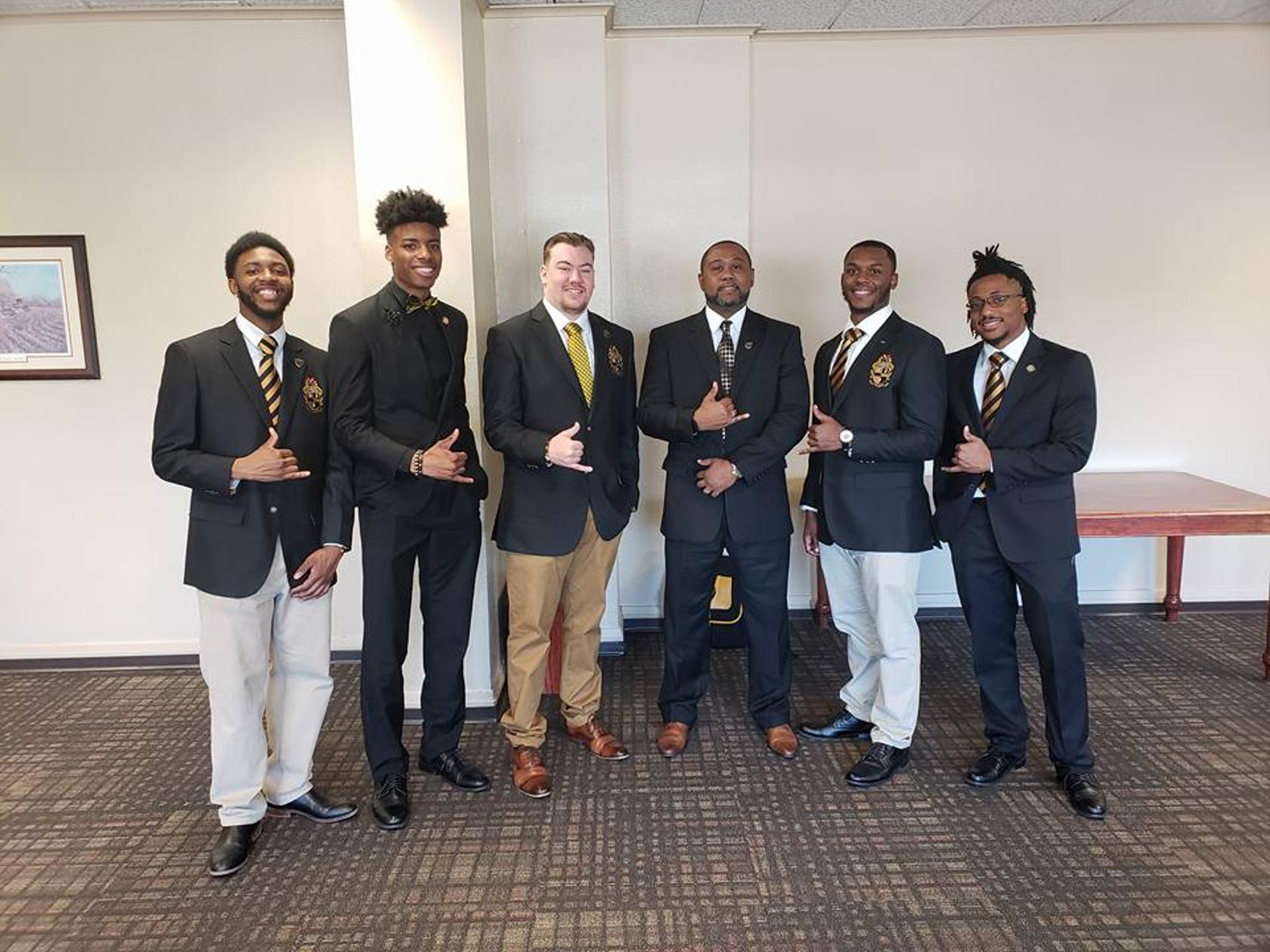 Gamma Chi, the local chapter of the historically African American fraternity, Alpha Phi Alpha Fraternity, Inc., has been reactivated at Pittsburg State University. Members say that this time, they hope it stays. 
Alumnus Damon Broadus (BA '91, MS '94) clearly remembers the impact the last reactivation of the chapter had on his life; he was a sophomore when it was reactivated in 1989 after being offline since the early 1970s. 
"When I graduated from the Sumner Academy of Arts & Sciences in Kansas City, I didn't know where Pitt State was," he said. "I accepted a scholarship here because it was close, and I could still have my support system at home. But man, I felt some culture shock." 
Broadus, a pre-law and social science major, said joining the fraternity changed that. 
"There were men who looked like me and were going through the same struggle," he said. "It was a cultural identity we could identify with in a small, white, rural community." 
"I can honestly say it made all the difference. Some of the young men from Kansas City that I started with but who didn't join were gone by the next semester. They didn't have a group of men to identify with. It was very impactful to my development." 
The chapter was first founded on April 3, 1948, and given racial attitudes of that era, their accomplishments were monumental. 
Broadus, who now serves as the Board President of the Brothers of Gamma Chi Educational Foundation, led the effort to reactivate. 
"In 2014, someone called me and said, 'Now is the time.' At that point, I had been in it 25 years, and felt obligated to make a difference and do my part for a new group of young men," said Broadus, whose email signature says, simply, "The time is always right to do what is right. ~Rev. Dr. Martin Luther King, Jr."  
 The fraternity has strict policies and procedures at the national level, and the reactivation process took three years. Broadus credited Jason Kegler, assistant vice president of Student Life, and Steve Erwin, vice president of Student Life, for their commitment in seeing it through. 
Up next: this month, delegates from Pittsburg State will go to the fraternity's international conference, and in October, alumni members of the fraternity are making plans to attend Homecoming activities. 
Their focus will, as always, be straightforward, Broadus said: "Our mission is, as a fraternity, we develop leaders, promote brotherhood and academic excellence while providing service and advocacy for our community."