Magna Carta exhibit opens at Axe Library
  Monday, September 10, 2018 11:00 AM
  News
Pittsburg, KS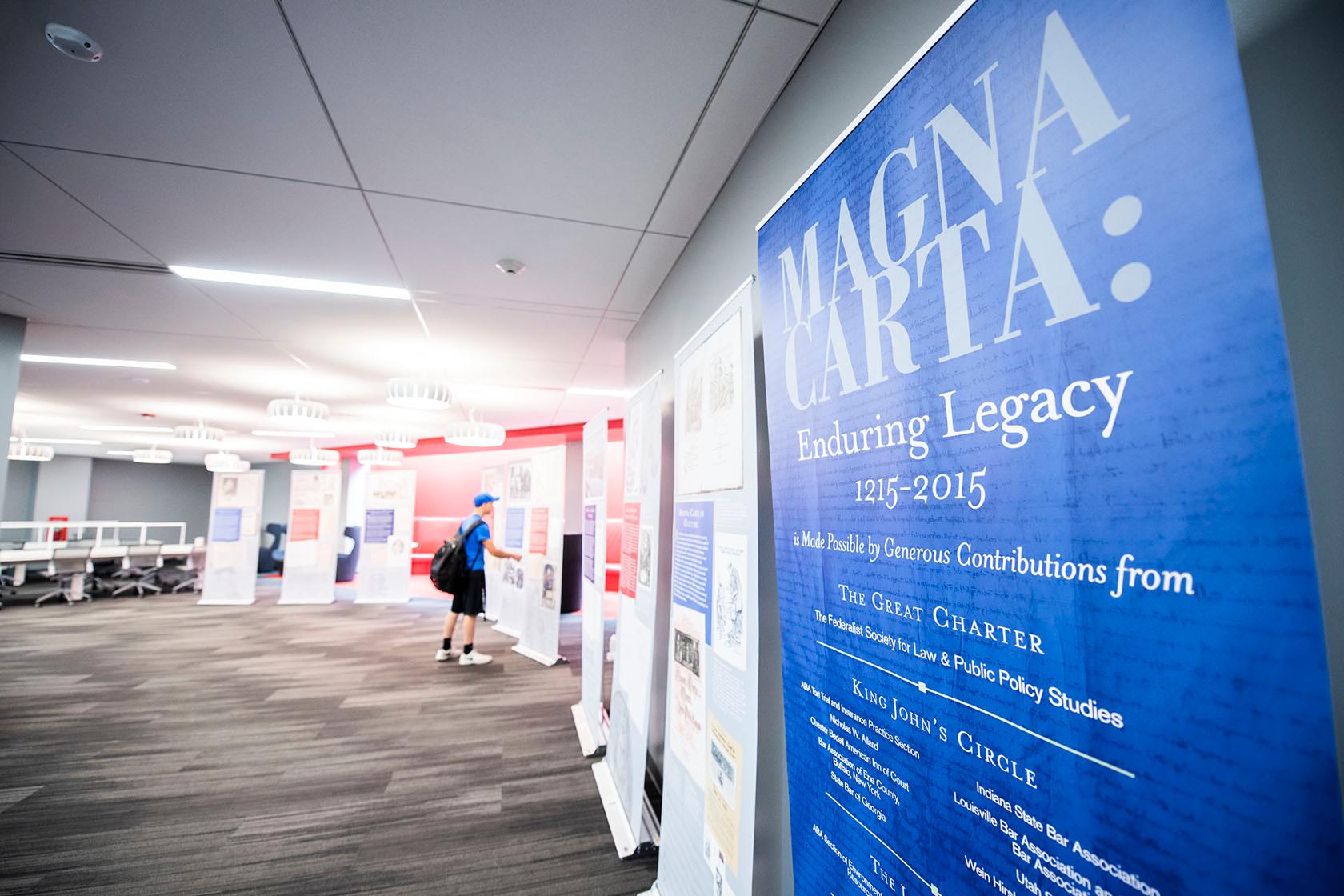 A traveling exhibit honoring a 13th Century document that greatly influenced democracy in the United States opened at Axe Library today and will remain on display through Sept. 28. 
Called "Magna Carta: Enduring Legacy 1215-2015," the exhibit is hosted by Attorney General Derek Schmidt and the 11th District judges. It was produced by the American Bar Association in honor of the Magna Carta's 800th anniversary in 2015 and has been traveling across the U.S. ever since. 
The Magna Carta is the charter of liberties that England's King John granted to his barons in 1215, and it set the course for democracy in England. While rooted in a medieval society, it's often cited as one of the founding documents of modern democracy and constitutional government. 
The founders of the U.S. looked to it as a major influence in the creation of the Declaration of Independence, the U.S. Constitution, and the Bill of Rights. It is seen by many as the origin of the rule of law, the right to a jury trial, the right to a speedy trial, freedom from unlawful imprisonment, protections from unlawful seizure of property, the theory of representative government, and the principle of "no taxation without representation." 
Schmidt and the judges encourage all local residents, and particularly students, to visit the display and learn more about the Magna Carta's legacy. The exhibit already has attracted the attention area high schools that have made arrangements for field trips to see it in coming weeks. 
The exhibit also is open to the public Monday through Thursday from 7:30 a.m. to 11 p.m., Friday from 7:30 a.m. to 5 p.m., Saturday from noon to 5 p.m. and Sunday from noon to 11 p.m. 
For more information, contact Randy Roberts, dean of Library Services, at 620-235-4878.