GIT grad scores logo design with NFL
  Monday, September 10, 2018 10:00 AM
  People and Society, News, Alumni
Pittsburg, KS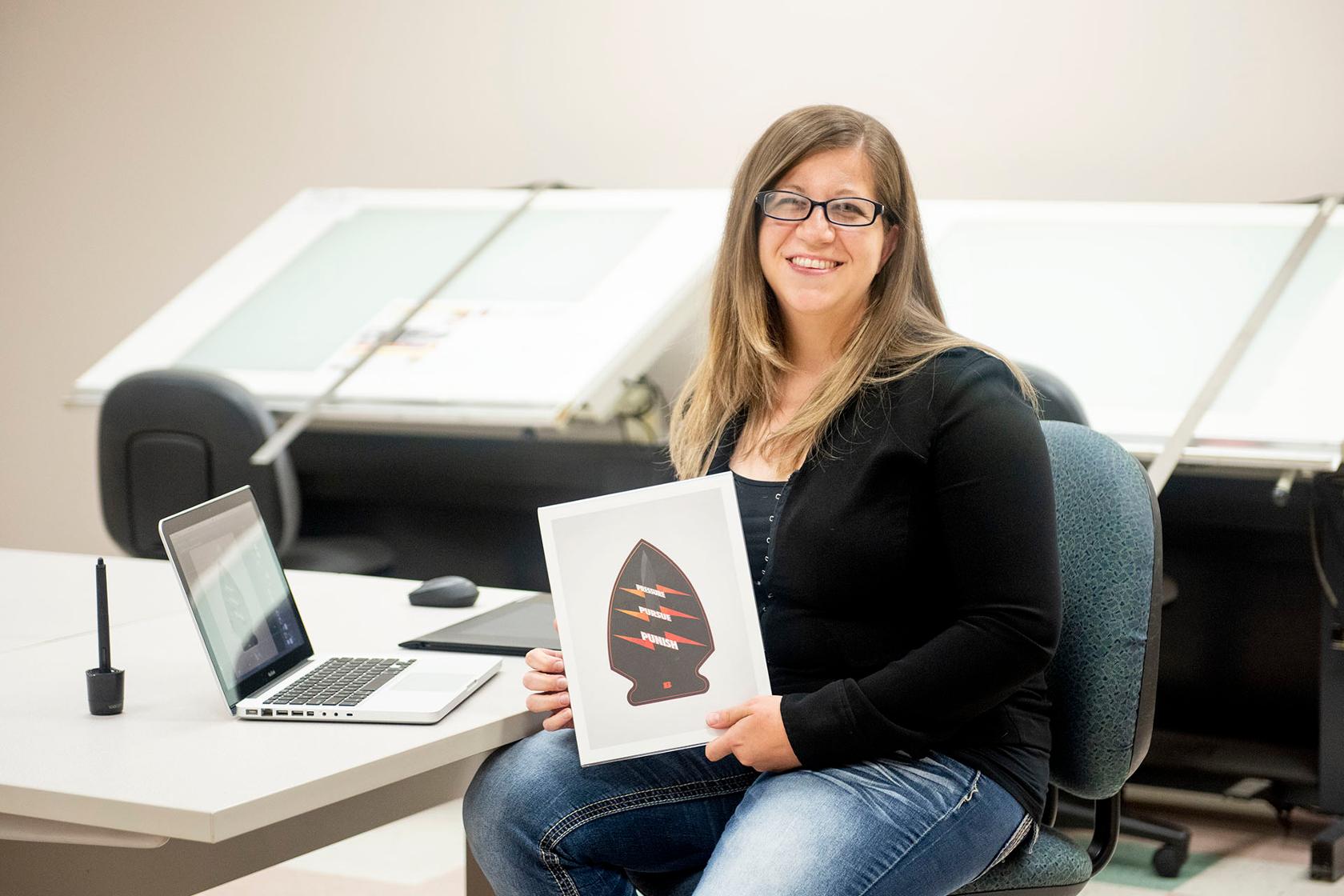 Crista Cunningham has a secret: she didn't grow up a huge football fan. Now, though, she is rooting for the Cincinnati Bengals, and with good reason: her logo will be worn by the Special Teams Squad. 
A graduate of Pittsburg High School, Cunningham earned a bachelor's degree from Pittsburg State in 2014. Her major: graphic communications, with an emphasis in graphic design and a minor in commercial art. 
By day, she works at Pitsco Education as a multimedia graphic artist for the Curriculum Department creating graphics, animations, and paper-based activities, and shoots product photos and publishes student journals and teacher guides, as well. 
When a colleague approached her with a request to design a logo for his brother, she readily agreed; she has a freelance business on the side, and has designed logos for Pittsburg ArtWalk, the Mount Carmel Foundation, PHS Band Boosters, and Friends of PHS Performing Arts. 
"He heard that I have my own business and had designed logos for other co-workers in the past," she said. "And then he explained that his brother was the Special Teams Coordinator for the Cincinnati Bengals." 
Cunningham was excited to have a new client but approached it as business as usual. 
"It wasn't until I told my husband later that night and saw the excitement in his face that I really realized," she said. "He looked at me and said, 'You have a client with the NFL!' Then, it finally hit me that this job was bigger than I originally thought. I couldn't believe that a small-town graphic artist from Pittsburg, Kansas, could acquire a high-profile client like this!" 
Cunningham said she owes much of her knowledge and skill hands-on experiences in the student club, Gamma Epsilon Tau. 
"As the production manager, I would often communicate with clients and provide price quotes as well as producing the final product with other members," she said. 
And, she credits her professors, as well. 
"The relationship you build with your professors is key," she said. "They don't simply teach how to use software," she said, "but how to be a good communicator and how to see the project globally. This knowledge plays on a continuous loop in my brain when creating a design for any client." 
"After my first year in the GIT Department, I really began to understand that they all want you to succeed and achieve your goals. The support they offered me inside and outside the classroom was invaluable and I am truly grateful for my time there." 
"I suppose now, I can officially say that I am now a Bengals fan!"   
Learn more about the GIT Department at https://www.pittstate.edu/graphics/index.html