Acclaimed Russian ensemble to perform in Pittsburg
  Tuesday, September 25, 2018 4:00 PM
  Campus Culture, News, Arts & Entertainment
Pittsburg, KS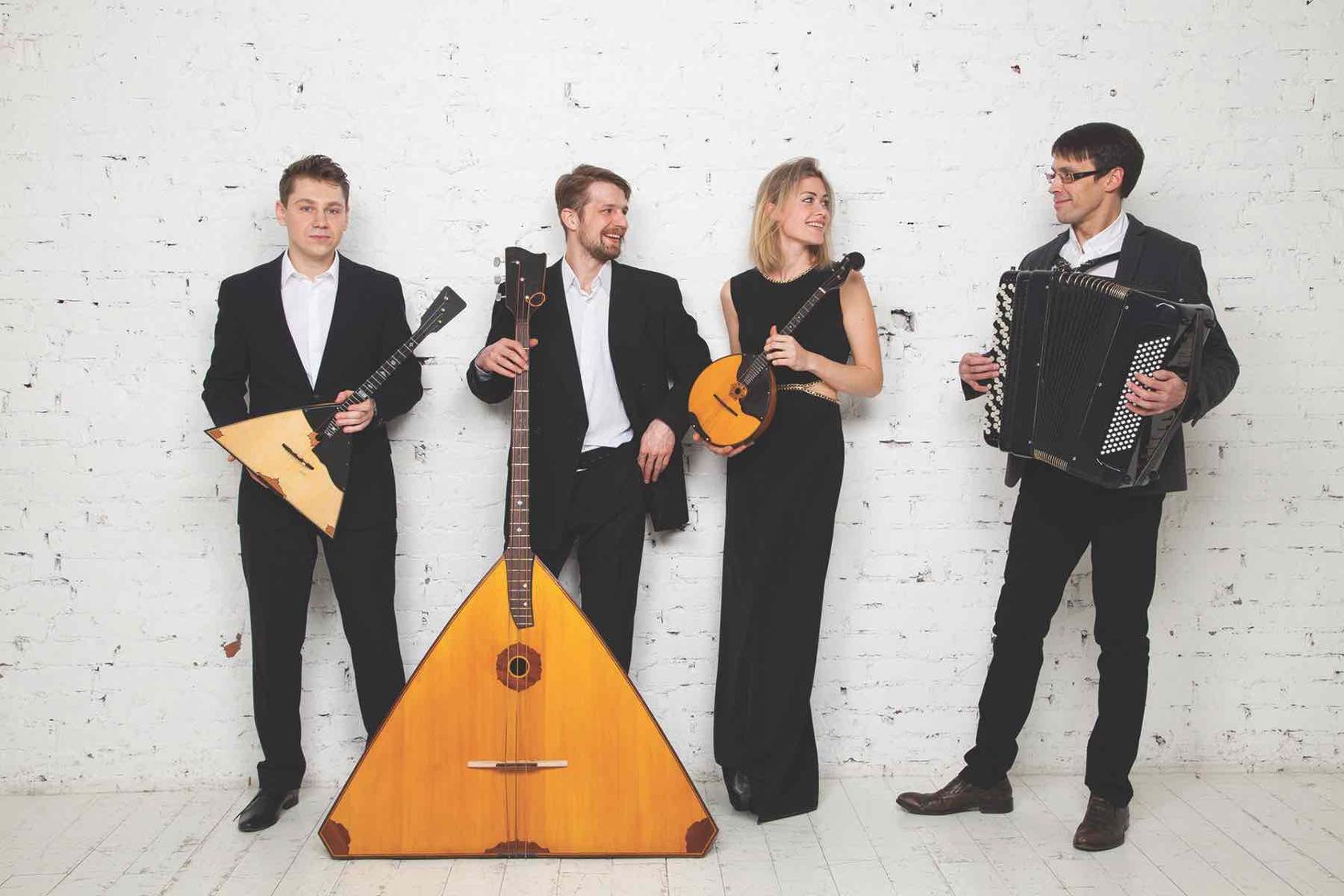 After emerging with the $100,000 Grand Prize at the 2017 M-Prize Competition — the largest prize for chamber music in the world — Russian Renaissance has firmly established itself as one of the most electrifying and exhilarating ensembles of today.
They'll perform at Pittsburg State on Oct. 5 as the second concert of the Solo & Chamber Music Series, a series that brings to Pittsburg a variety of nationally and internationally known artists, repertoire, and performance styles.
Playing everything from tango to folk to jazz, Russian Renaissance is redefining the possibilities of their traditional Russian folk instruments (balalaika, domra/domra alto, button accordion, and balalaika contrabasso) and as a result, capturing the attention of audiences worldwide.
"What makes Russian Renaissance truly special is their ability both to dazzle with breathtaking style and to touch the hearts of listeners of all ages and backgrounds," Marchant said.
In addition to their success at the M-Prize Competition, Russian Renaissance also received 1st Prize at the 69th Coupe Mondiale in Russia in 2016, and was named Musical America's New Artist of the Month in March 2018. 
The concert will begin at 7:30 p.m. in the Sharon Dean Recital Hall. Tickets are free to full-time PSU students with valid student ID, $8 for youth under 18 and those over 65, and $12 for the general public.
Details about future performances in the series can be found at https://www.pittstate.edu/music/