Thomas Jefferson to come alive on Bicknell stage
  Tuesday, August 14, 2018 10:00 AM
  Arts & Entertainment, News, Campus Culture
Pittsburg, KS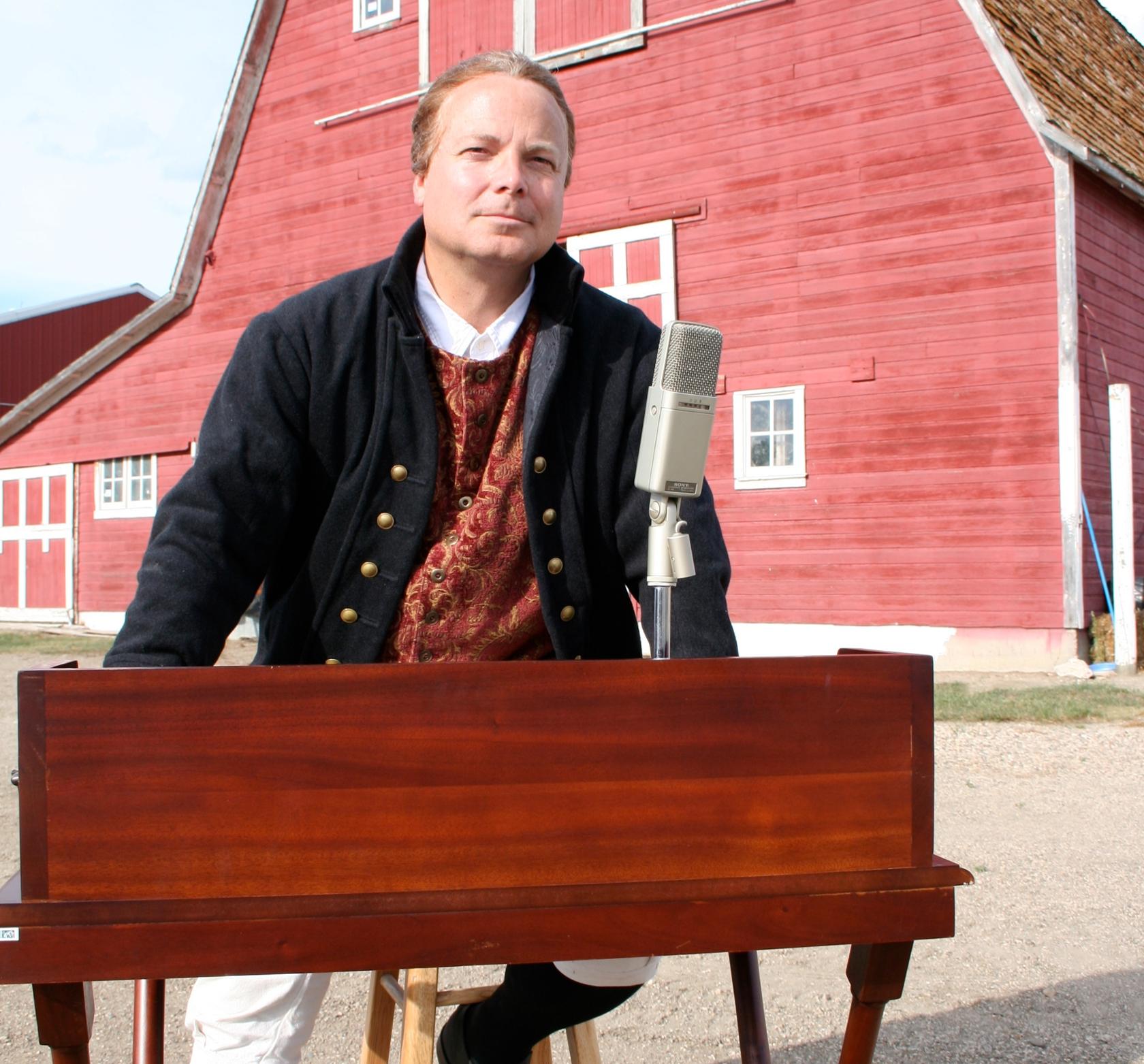 Since 2010, area listeners of KRPS 89.9 have been able to tune in each Saturday to hear the nation's third president, Thomas Jefferson, come to life. 
He's portrayed during the Thomas Jefferson Hour, a weekly National Public Radio program, by nationally acclaimed humanities scholar and award-winning, first-person interpreter Clay Jenkinson.  
Area listeners have a chance to hear "Mr. Jefferson" live and in person on stage at the Bicknell Family Center for the Arts at 7:30 p.m. Sept. 15 in the first performance of the Center's 2018-19 season. Tickets are on sale now.
KRPS General Manager Tim Metcalf said the program is a popular one with Four State audiences. 
"Every membership campaign, it gets mentioned by many when they make their pledges," Metcalf said. 
The popularity of the show, he explained, likely is due to Jenkinson's ability to relate historic events to the modern day. 
"A founding father responding to modern day events is very intriguing," Metcalf said. "And with Mr. Jenkinson's vast studies of Jefferson, he can formulate how he would react to things so that it feels authentic." 
Metcalf said the Sept. 15 show will be of interest to political fans, news fans, and history classes from across the area.  
A bonus: "Dustin Treiber, our KRPS program director, will be the guest host of the event and will be carrying on the conversation with Mr. Jefferson," Metcalf said. "The topic of the discussion is the Louisiana Purchase and how it pertains to Kansas and Kansas statehood.  
The program will include a Q&A session with the audience and Jefferson/Jenkinson, and the program will be taped and edited for a future broadcast on KRPS. 
Tickets range from $19 to $25, with discounts available for students, staff, and faculty with valid ID. They are available at the PSU Ticket Office, located in the Garfield Weede Physical Education Building and open from 8:30 a.m. to 4 p.m. weekdays, or by calling 620-235-4796. They also can be purchased online at www.pittstate.edu/office/ticket-office. 
Learn more about upcoming events at the Bicknell Center at www.bicknellcenter.com