Students impact economy, contribute to community
  Tuesday, August 21, 2018 10:00 AM
  News, People and Society
Pittsburg, KS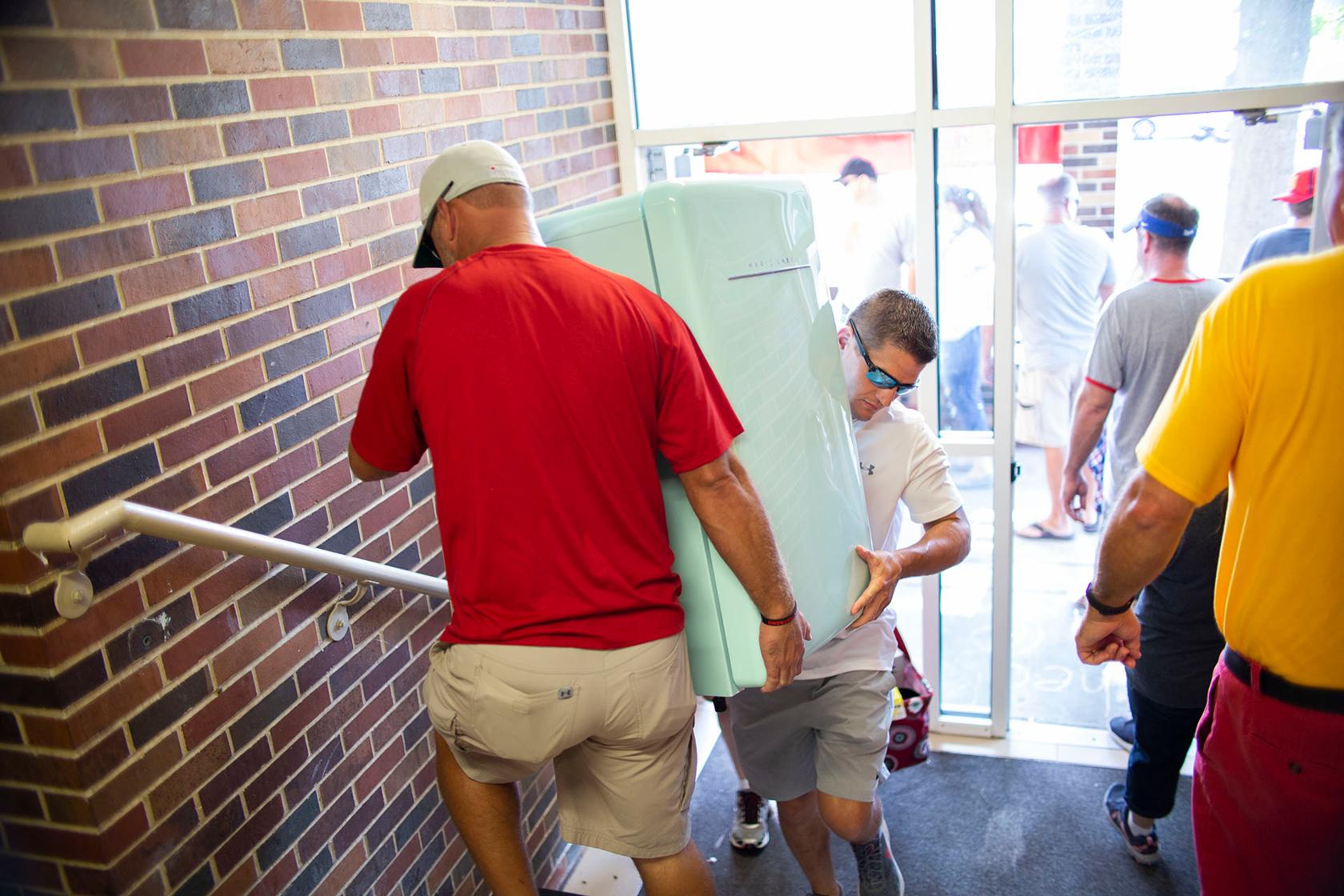 It's easy to tell when a new academic year has started again at Pittsburg State University — when students are back in town, there is more energy, more crimson and gold, and a positive impact on the economy. 
"Our local businesses look forward to this week all summer," said Blake Benson, president of the Pittsburg Area Chamber of Commerce. "Our community just isn't the same without Pittsburg State students, and our businesses appreciate the energy and excitement that the students bring with them." 
The impact on the area economy is significant; studies have put student spending at an estimated minimum of $11,848 per student per year, a figured calculated by Michael Davidsson, director of Kelce Business & Economic Research Center at PSU. 
"We are always thankful for the beginning of school and the return of students," said Kelly Sigg, owner of Audacious Boutique, a downtown clothing and accessories store that opened three years ago and has developed an active student following on social media. "Students are a huge part of our business and also our staff." 
Local eateries feel the return, as well. 
"The week and weekend before the start of school is always exciting as we see many new faces," said Ahmad Enayati in regard to business at Chatters restaurant, located at the southeast edge of campus. "For 19 years, we have seen this transformation."  
Signet Coffee Roasters Owner Leah Posterick said the business is grateful for year-round regulars, but business always picks up more when students return. 
"We had a great time at the Back to Broadway celebration (Saturday) and loved seeing everyone out and about," she said. "We're loving the energy buzzing downtown. It's amazing to see and we hope it's here to stay!" 
Bamboo Chinese restaurant owner Joe Kim said the return of students is a positive impact for Pittsburg in many other ways, as well. 
"Not only do students help our local economy, they also do a lot for our community," he said.  
That includes working as employees at area businesses, serving as interns, contributing time and talent in civic groups and organizations — even rolling up shirtsleeves and volunteering during the annual community-wide Big Event. 
Posterick and her husband, Dennis, not only count students as customers at Signet, they also have relied on them for expertise: students in PSU's Interior Design program created a formal design recommendation for a new Airbnb space the couple is adding above the shop. 
Students in the School of Construction have provided their expertise and skills around town, too, by building projects such as shade pavilions for the City of Pittsburg and Pittsburg Community Schools. 
And students in Graphics & Imaging Technologies have invested their creative talents in philanthropic projects to benefit the SEK Humane Society. 
But Kim agreed students also are great for business. 
"We're fortunate to have a great local customer base that's been very supportive for the past 30 years," he said. "But once school starts back up and students are back in town, we definitely notice."