PSU to host 100th birthday celebration
  Sunday, August 12, 2018 11:00 AM
  News, Alumni, Milestones, People and Society
Pittsburg, KS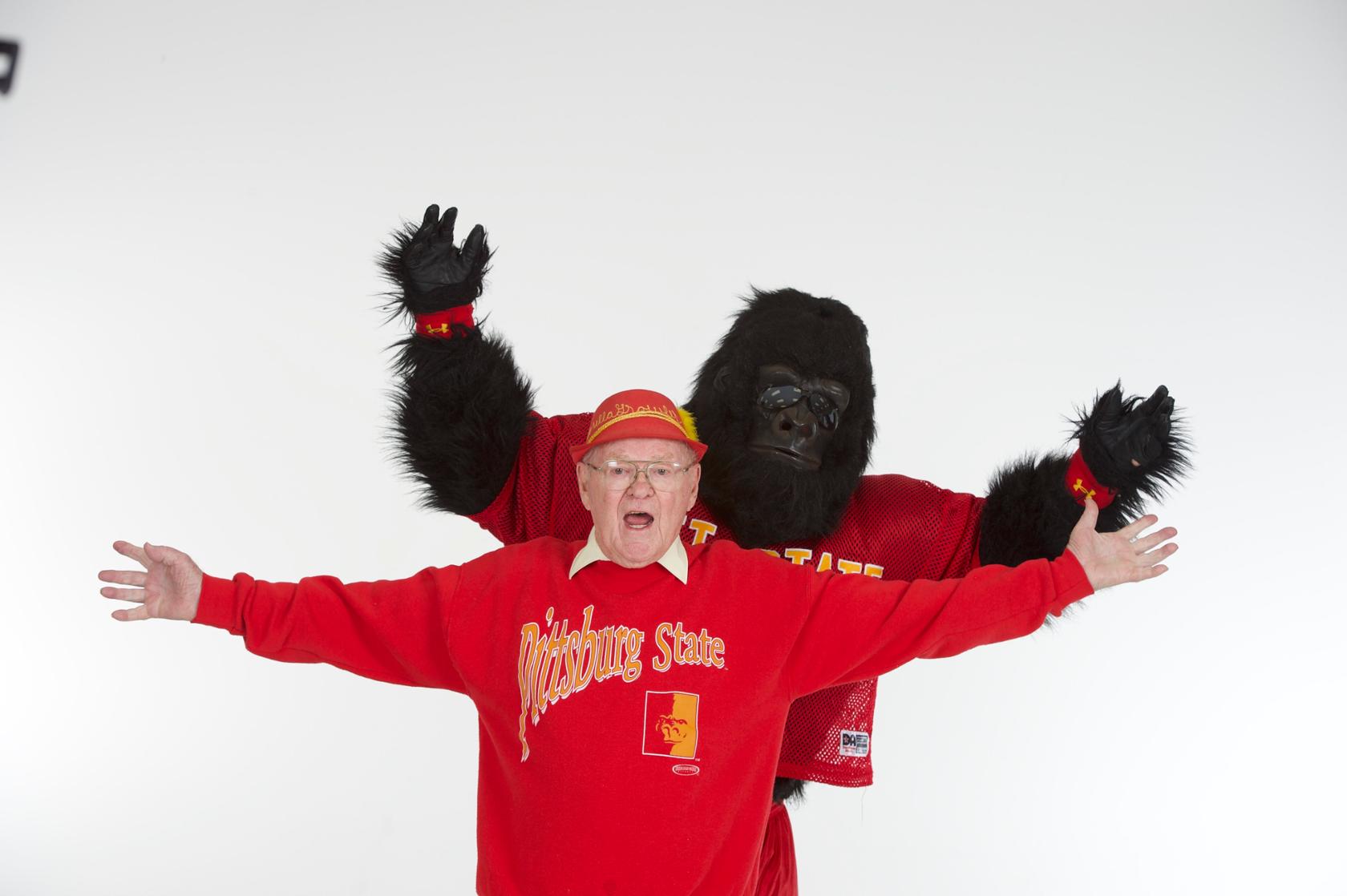 It's not often a community gets to celebrate the 100th birthday of one of its most colorful and beloved citizens. It's also not often that the celebration occurs in a building named for that citizen.  
On Thursday, Aug. 23, from 11:45 a.m. to 1:15 p.m., Pittsburg State University will host a reception for Jack Overman in the Gorilla Crossing of the Jack H. Overman Student Center to celebrate his milestone birthday. 
A lifelong resident of Pittsburg, Overman has been known to generations of Pittsburg State University students, staff, and alumni as a passionate, cheerful, and lovable cheerleader for all things related to Pittsburg State. 
From starting as a yell leader when he came to PSU — then Kansas State Teachers College — in 1936, to serving as the longtime director of the student center, to becoming one of Pittsburg's most active volunteers in civic, charitable, and educational organizations, Overman is known by Gorilla fans of all ages. 
The public is welcome to stop by the reception, enjoy cake and punch, and sign a card for Overman, who will be in attendance. 
A few PSU yell leaders are scheduled to drop by at noon, as is an elected official, and PSU President Steve Scott will drop by at about 12:15 p.m. to share remarks.