Dad and daughter become Gorillas
  Monday, August 6, 2018 3:00 PM
  People and Society, News
Pittsburg, KS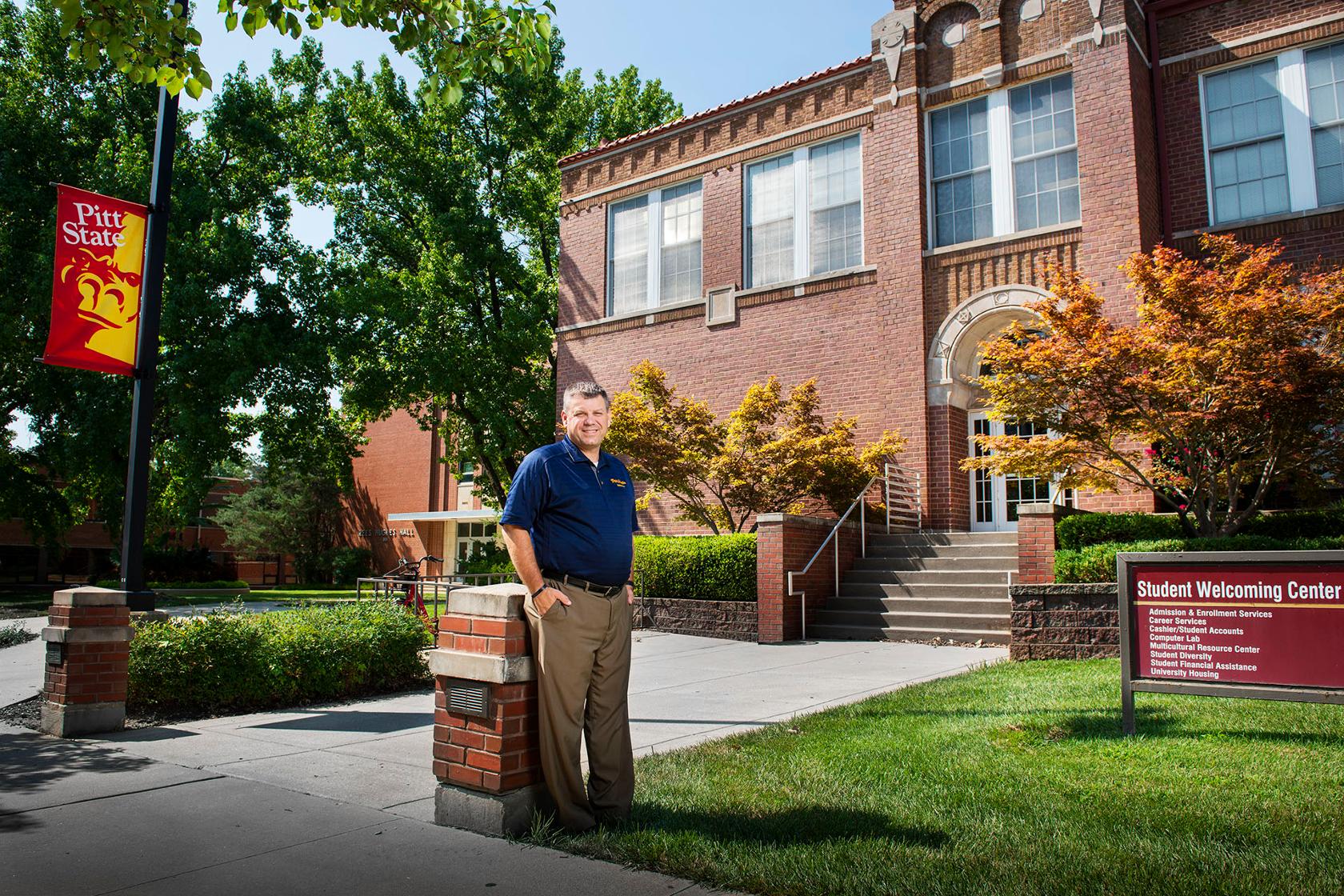 When it comes to knowing what incoming students are looking for, Scott Donaldson has insight. His daughter, Sydnee is an incoming transfer student at Pittsburg State who is pursuing a degree in elementary education. 
"She's extremely excited about being a Gorilla," he said. 
So is Donaldson. 
Donaldson will be putting his parental insight, his experience teaching at the high school and community college levels, as well as his background in recruiting, to work for Pittsburg State as the university's new director of Admissions. 
Since January, the position had been held on an interim basis by Howard Smith, associate vice president for Enrollment Management & Student Success.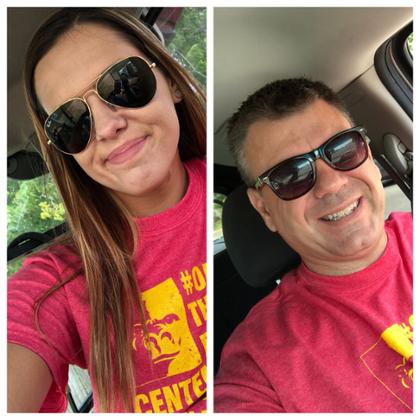 Donaldson will be focused on growing enrollment at Pittsburg State, where large classes matriculated out after record enrollment in 2013 and 2014, and, like other Kansas Board of Regents universities, there was a slight decline in enrollment. 
"Certainly, one of the ways we will grow our enrollment is to reach across campus and work together," Donaldson said. "I want to create a happy, fun and exciting Admissions Office that every student, parent, staff and faculty member wants to visit."  
He also plans to move initiatives forward, including the expanded Gorilla Edge program, which offers qualified students in areas of Missouri, Arkansas, Oklahoma, Texas, Nebraska, Iowa, and Colorado the opportunity to attend PSU at a reduced rate. 
Donaldson said he has long been attracted to the idea of serving students. 
"When I graduated from Riverton High School, I knew I wanted to be a teacher, but it just didn't work out that way early in life," he said. 
Instead, he entered sales as a director at Ozark Salad Company, a Sara Lee corporation, in Baxter Springs, Kansas, followed by a stint in automotive sales at Roper Kia in Joplin and Jay Hatfield Chevrolet in Columbus, Kansas. 
Then Donaldson, inspired by his daughter, returned to school to pursue his original dream; in 2008, he earned a bachelor's degree in secondary business education from Missouri Southern State University. He became a business teacher at Carl Junction High School and an adjunct instructor at Crowder College in Neosho, Missouri.  
In 2010, he earned a master's degree in business education from Emporia State University and became a business instructor at Northeastern Oklahoma A&M College. In 2013, he earned a master's degree in educational administration from Emporia and was named Assistant Vice President of Student Affairs and Director of Recruiting at NEO. 
"Scott brings to us valuable experience and new ideas about how to do business," Smith said. "He will be a great addition to the university and help us expand what we're doing and the reach we have. PSU is so lucky to have found someone who already knows the area and appreciates all that PSU has to offer." 
Donaldson said being hired as the Director of Admissions for Pittsburg State "is one of the major accomplishments of my life and career." 
"I love everything about it, especially the welcoming family-like feeling that I have already felt from everyone I have met," he said.