Chicago Brass Quintet to kick off Solo & Chamber Music Series
  Wednesday, August 29, 2018 11:00 AM
  Campus Culture, News, Arts & Entertainment
Pittsburg, KS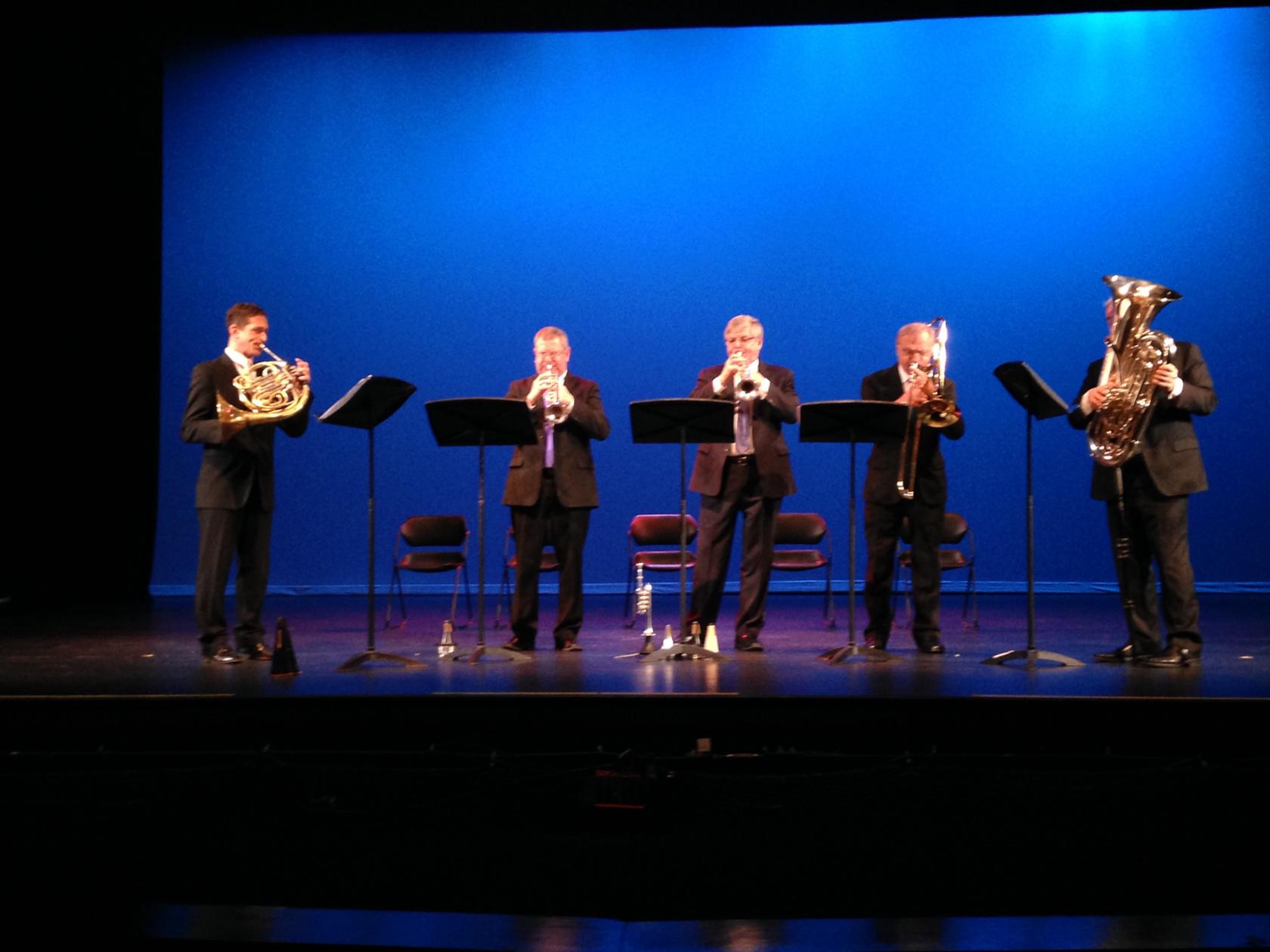 Pittsburg State's Solo & Chamber Music Series for 2018-19 will kick off on Sept. 7 in McCray Hall with a performance by Chicago's original brass quintet, called, simply, The Chicago Brass Quintet.  
The five virtuosi that comprise the quartet possess the technical and musical mastery needed to perform music of all periods and styles with equal aplomb, noted Susan Marchant, chair of the PSU Department of Music.  
"Year after year, the series strives to create a musical marketplace for its audience, bringing to Pittsburg a great variety of artists, repertoire, and performance styles," said Marchant. "This season continues this tradition with distinguished performers from around the globe who are experts in diverse musical traditions." 
The Chicago Brass Quintet is known for bringing style, grace, dazzling technique, and humor to every performance, she said. Members of the ensemble also are active in the musical scene in Chicago and perform frequently with many of the symphonic and chamber organizations throughout the region, as well as offering master classes and clinics throughout the world.  
The group includes Ross Beacraft and Matthew Lee on trumpet, Gregory Flint on horn, James Mattern on trombone, and Dan Anderson on tuba.  
Tickets are free to full-time PSU students with valid student ID, $8 for youth under 18 and those over 65, and $12 for the general public.   
The performance will begin at 7:30 p.m. in the Sharon Dean Recital Hall. Details about future performances in the series can be found at https://www.pittstate.edu/music/