Block22 selected as finalist for 2018 Award of Excellence
  Monday, August 6, 2018 10:00 AM
  Milestones, News
Pittsburg, KS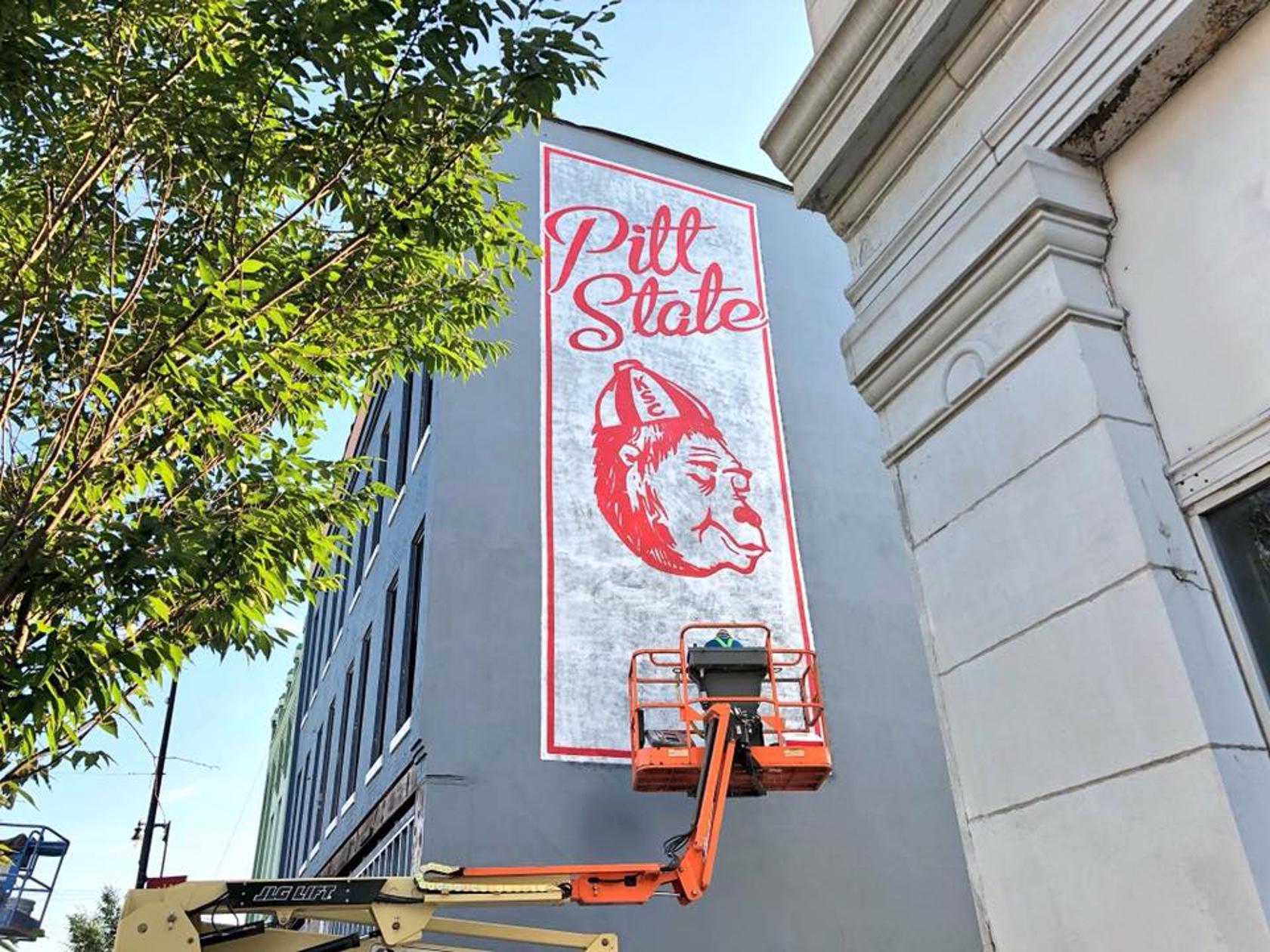 Block22, an innovative, collaborative project between Pittsburg State University, the City of Pittsburg, and Vecino Group, has been recognized as one of the top university-based projects in the United States.  
Located in Downtown Pittsburg, Block22 recently was selected as a finalist for the 2018 Award of Excellence by the University Economic Development Association following an extremely close competition this year. 
Established in 1976 and based in Pittsburgh, Pennsylvania, the UEDA is the cornerstone membership organization representing higher education, private sector, and community economic development stakeholders.  
For the annual competition, higher education institutions and organizations across North America submit nominations for innovative programs that focus on developing economic prosperity in their communities and beyond. A panel of university and economic development professionals chose 24 finalists from the group of nominated projects, with Block22 being one. 
The UEDA promotes the award as a way to validate and promote such programs, and to encourage their adoption by other institutions and communities. Program categories include: Innovation, Talent, and Place, as well as the intersections of these three categories. 
Block22, which is located at Fourth and Broadway, is a finalist in the Place + Innovation category, along with the University of West Florida for its Sustainable Economic Development Initiative, the University of Iowa for Iowa City Area Development Group, and the University of Central Florida for its Economic Diversity and Inclusivity project. 
Finalists will be judged at the annual UEDA Summit in Milwaukee, Wisc., in October.  
PSU Chief Strategic Officer Shawn Naccarato said it is validating and rewarding for the project to be recognized at the national level. 
"We're honored to be a national finalist in a field of so many other wonderful projects by respected institutions," Naccarato said. "It reinforces to us the significant value for this project and that it can serve as a model to others." 
Julie Potter, chair of the awards committee, said this year's submissions showcase the value higher education provides to impact sustainable regional development. 
"It's energizing to see so many diverse and successful programs benefiting communities around the country," she said.  
Tim Hindes, UEDA Executive Director, described the finalists as the "very top programs from across North America, generating impactful and sustainable results in the regions in which they are engaged." 
Being a finalist likely will give Pittsburg State more exposure to others seeking to implement similar initiatives, Potter said. 
"It is through participation in UEDA's Awards of Excellence Program that the success of these initiatives can be given a platform to share their successes and inspire others to apply these best practices in other locations," she said. 
In fact, Iola-based Thrive Allen County has looked to Block22 in recent weeks for inspiration for their downtown revitalization efforts.