Growing industry prompts new degree emphasis
  Wednesday, July 25, 2018 11:00 AM
  Academics, News
Pittsburg, KS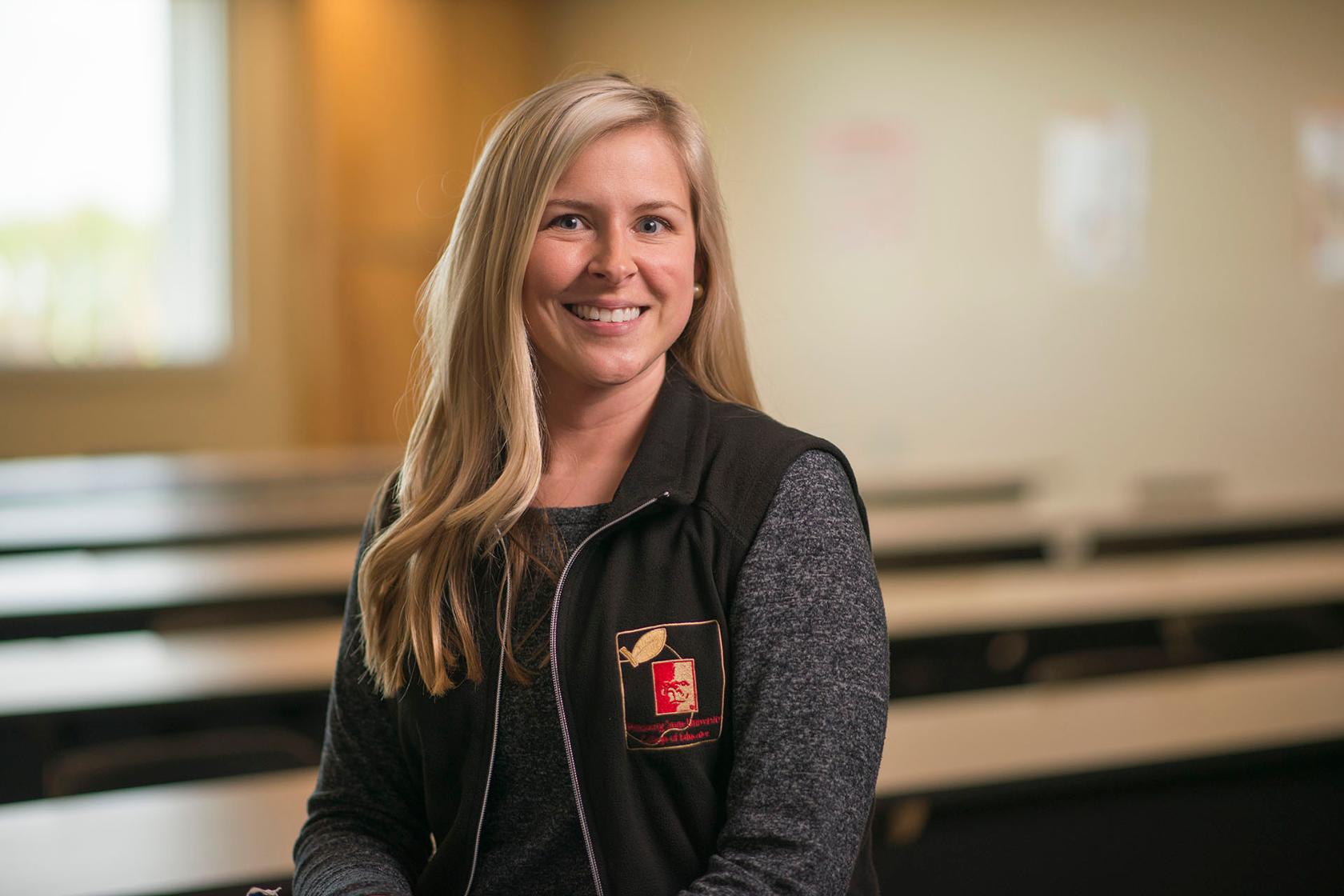 There's a growing industry in the Four State Area, and Pittsburg State 's Department of Health, Human Performance, and Recreation responded: it now offers a bachelor's degree in Recreation Services, Sports, and Hospitality Management with an emphasis in Hospitality Management. 
The new, nationally-accredited option will be available with the start of the Fall semester. Students completing the emphasis will be able to plan, execute, and evaluate events and meetings as well as begin the management track in casinos, resorts, spas, and other related travel and tourism enterprises. 
A minor and internship are also required. 
The program also is open to professionals seeking to earn a certificate in hospitality management to gain skills and understanding or further their career. 
"We're the only one in the region who offers anything like this," said Sarah Ball, who along with Rick Hardy will be teaching the courses in the program. "It's an ideal program for either people who want to be wedding planners, hotel administrators, event coordinators, museum directors, work for convention centers or parks and recreation departments — anything related to the hospitality industry." 
A recent Pittsburg Micropolitan Economic Report shows that the hospitality industry is one of the fastest growing in the region; in 2017, local lodging revenue, room sales, and related jobs have seen a 25.3 percent increase over 2016. 
Ball, an assistant professor, holds a bachelor's degree in exercise science and a master's degree in parks and recreation management. Hardy, also an assistant professor, holds a master's and a doctorate's degree in parks, recreation and tourism management, and a master's degree in communication and advertising.  
Together they'll teach courses such as REC 406: Resort, Spa, and Lodging Operations and REC 410: Tourism Planning and Development. 
As a precede to the new program, about 50 area professionals gathered at Pittsburg State this week for the first Event Planning and Management Workshop, led by Ball. Activities demonstrated best practices and resources in the field, with event professionals from Joplin, Overland Park, Kansas Crossing Casino, and Pittsburg Parks & Recreation sharing expertise. 
Chris Wilson, who recently joined the Crawford County Convention & Visitors Bureau as a tourism marketing assistant, has a background in news and publicity. His agency is tasked with getting visitors to Crawford County and ensuring their experience is a positive one, so he wanted to learn more about the event management and coordination side of the business. 
"There's definitely a need for this kind of education," he said. "The CVB does anything and everything related to events and tourism and hospitality, from the Four State Farm Show to the Shrine Bowl, to grants and sponsorships for area groups. I'm taking away a lot from the workshop that I can integrate immediately and that will help me speak the language. The idea that this will be something students can major in is great." 
Jenna Spencer, who helps coordinate events at Memorial Auditorium & Convention Center that range from wedding receptions to art exhibits to boat shows, also was among attendees. 
"It's very valuable to have this available right here at Pitt State," she said. "There's definitely a need for it." 
Learn more about the Recreation Services, Sports, and Hospitality Management degree and emphasis choices at https://www.pittstate.edu/education/hhpr/undergraduate.html#undefined1