Faculty, students mourn longtime band director
  Tuesday, July 17, 2018 1:00 PM
  Milestones, People and Society, News, Alumni
Pittsburg, KS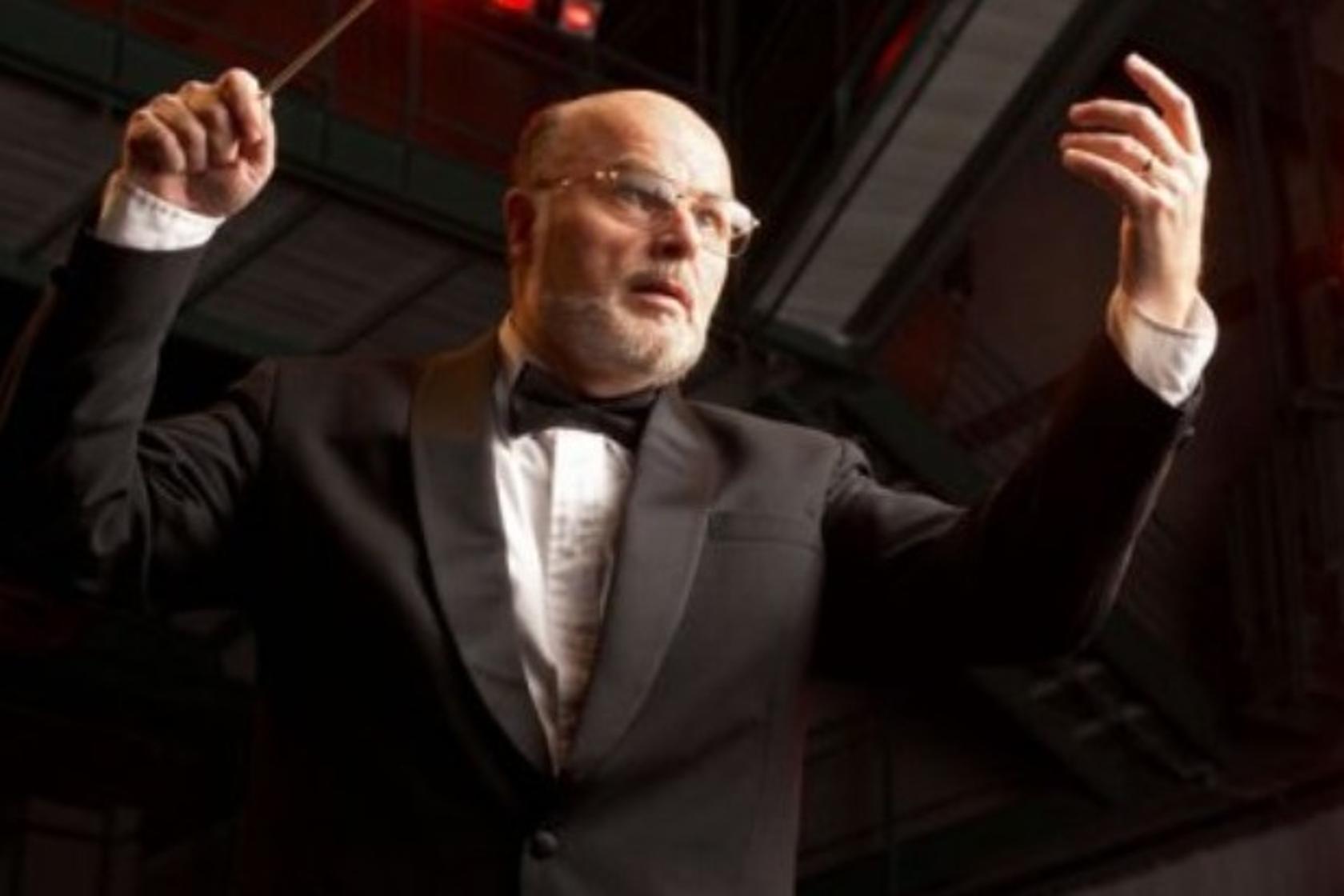 Gary Corcoran, a former longtime director of bands at Pittsburg State, died Friday, July 6, 2018, in New Hampton, New Hampshire, where he was a resident. He was 74. 
So beloved was he by former colleagues and students that a GoFundMe account seeking to raise $2,600 to have an original musical composition commissioned in his honor has raised $6,930 to date. 
Corcoran was a professor of music who specialized in trumpet and percussion and the director of bands in the Department of Music at PSU from 1972 to 1990, when he left to spend one year at Georgia State University in Atlanta before returning to teach in his native New England. 
"He was one of the reasons I stayed at PSU," said Bob Kehle, PSU professor of music. "Not only was he a great musician, but also a super person and gentleman." 
Kehle said Corcoran was always helpful and supportive to him as a new faculty member learning the ropes.  
"As my time here continued, he was always a go-to person," Kehle said "His knowledge and demeanor were such a great influence on me, and you saw it in the students. In one word, 'respect'!" 
Colleagues and former students remembered him as having had a tremendous impact on the music program at Pittsburg State, and for recruiting students. He was the founder of the Four State Band Festival in 1983, which remains a large and prestigious music event that attracts hundreds of musicians from dozens of area high schools who work with internationally known guest conductors. And, he maintained a close relationship with area public school directors and their programs. 
Former band member Neil Bryan ('87-'95) was among the students to benefit from that connection. 
"I have nothing but the utmost respect for Dr. Corcoran," said Bryan, who remembers auditioning for PSU band as a freshman at Pittsburg High School — a recruiting effort Corcoran started in the 1980s and continued until his departure.  
"He treated us with such respect and no differently from the college students," Bryan said. "I credit him with the opportunity to grow as a percussionist that let me do so many things. He was truly a wonderful man." 
Russell Jones, who retired last year after a long career with the Pittsburg State Department of Music, said Corcoran was a great friend and colleague.   
"He was one of the few people I could have substantive conversations with about music education, since his doctorate from the University of Illinois was in that field," Jones said. "He was a top-level musician and conductor."  
Jones said he spent a great deal of time with Corcoran brainstorming ways to improve the program and recruit, and he credited him with being a factor in the department establishing financial assistance for music students that continues to this day — it was something for which Corcoran had long pushed. 
"His continual search for good ideas and practices was one of the reasons I liked him so much," Jones said. "On a personal level, Gary was thoughtful, reasonable, and concerned about the welfare of our program, students, and faculty. Although we did not see him often, I will miss him greatly. He is a great loss to me and hundreds of other colleagues and students." 
Corcoran went on to have an impact in New Hampshire, as well: it was there he founded the New Hampshire Band Directors Association and the New England Band Directors Institute. And it was there that he most recently was a band director at another PSU — Plymouth State University. 
"Dr. Corcoran taught, led, advised, and inspired so many of us throughout his years at PSC/PSU," noted Jim Shuman and Erin Shuman, both alumni of Plymouth State. "We would like to commission a piece by Robert Sheldon to honor the impact he's made on our lives, as well as on the music education community." 
The piece will be accessible by middle and high school students across the nation by September 2020. 
Corcoran is survived by his wife, Kenda, two sons, Sean of New York City, and Ryan, his wife Samantha, and their son, Finn Joseph, of Wichita, as well as a brother, a nephew, two nieces, and many friends. 
Services were held July 11, with burial at High Street Cemetery in Hingham, New Hampshire. A celebration of his life is being planned for a later date in Plymouth, New Hampshire. 
Beyond the GoFundMe, expressions of sympathy may be made to the American Cancer Society at https://www.cancer.org/, the Concord Hospice House at https://www.crvna.org/giving/donate. 
Online condolences may be made at www.Keohane.com.