Changes coming to dining options
  Tuesday, July 17, 2018 11:00 AM
  News, Campus Culture
Pittsburg, KS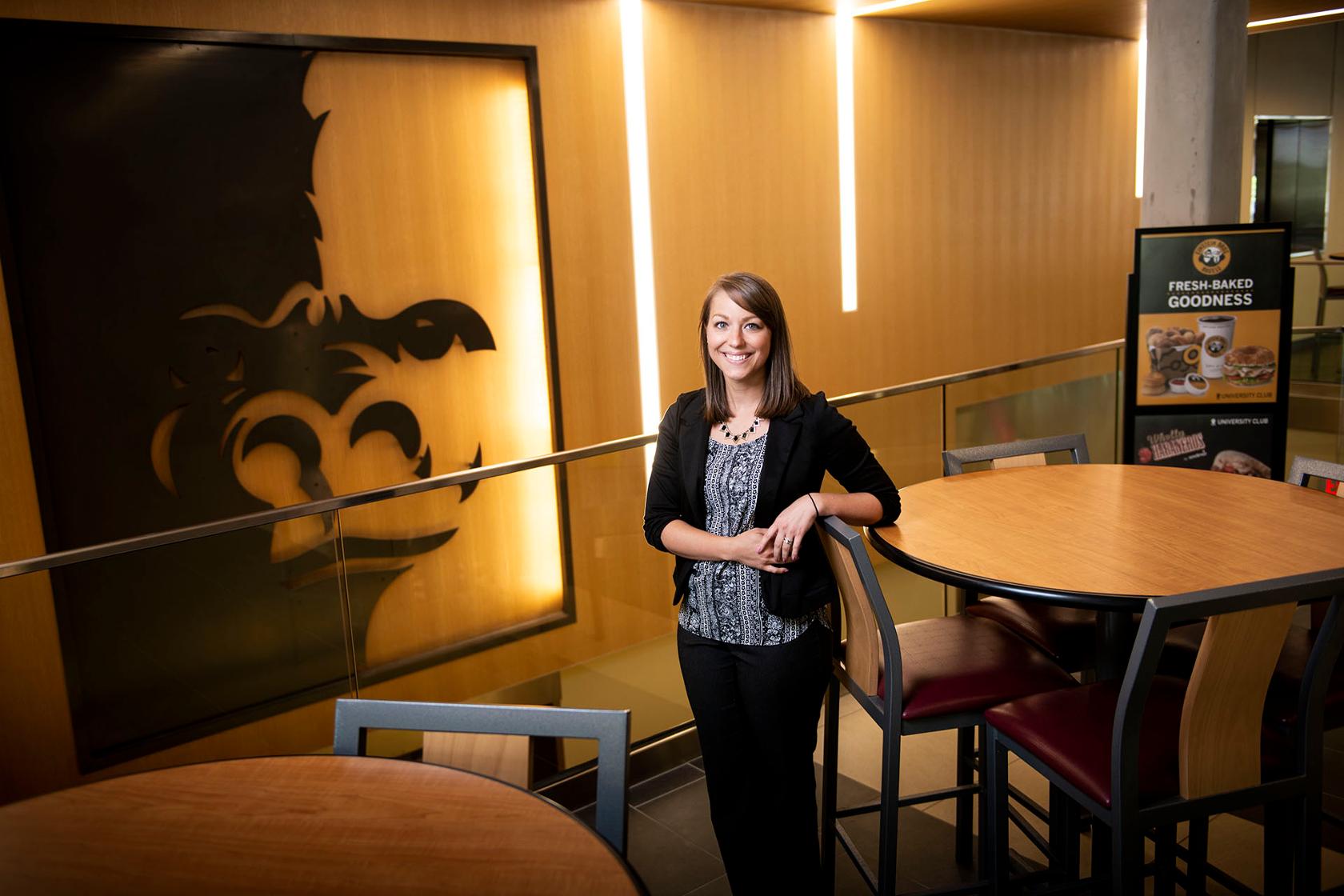 Students, faculty, and staff will notice changes to Sodexo, the campus-wide food service that serves 400,000 meals annually at the dining hall, campus retail outlets at Overman Student Center, Axe Library, and the Kansas Technology Center, and through catering and concessions. 
And, there will be a new person tasked with getting the word out to the masses. 
New concepts starting with the Fall semester are The BBQ Pitt, Overman Burger Company, and Seasons Salad Bar, all of which will replace Sky Ranch Grill and Noodles. 
"We went through a year-long exercise with focus groups, surveys, and looking at sales and felt we needed to have a refresh," said General Manager Kristina Taylor. 
Many customers had asked for customized burgers, Taylor added, prompting Sodexo to introduce a "condiment island" to allow them to customize their own. 
Seasons Salad Company will offer pre-made salads as well as ingredients for customers to create their own. Sodexo just installed a new smoker to produce house-made smoked meats and will offer house-made BBQ sauces and house-made pickles. 
Promoting it all via social media and in print and digital communications will be Kelly Stringer, the new Unit Marketing Coordinator for Sodexo. Stringer, a Frontenac native, graduated from Pittsburg State with a bachelor's degree in sociology in 2012 and a master's degree in educational leadership in 2015. 
She previously was the director of community relations and development for CLASS LTD. 
"I had a great experience here earning both of my degrees, and now it just feels like being home to be working here on campus," Stringer said. 
Learn more about Sodexo's Gorilla Dining: https://gorilladining.sodexomyway.com/