"A home away from home"
  Monday, July 30, 2018 10:00 AM
  News, People and Society
Pittsburg, KS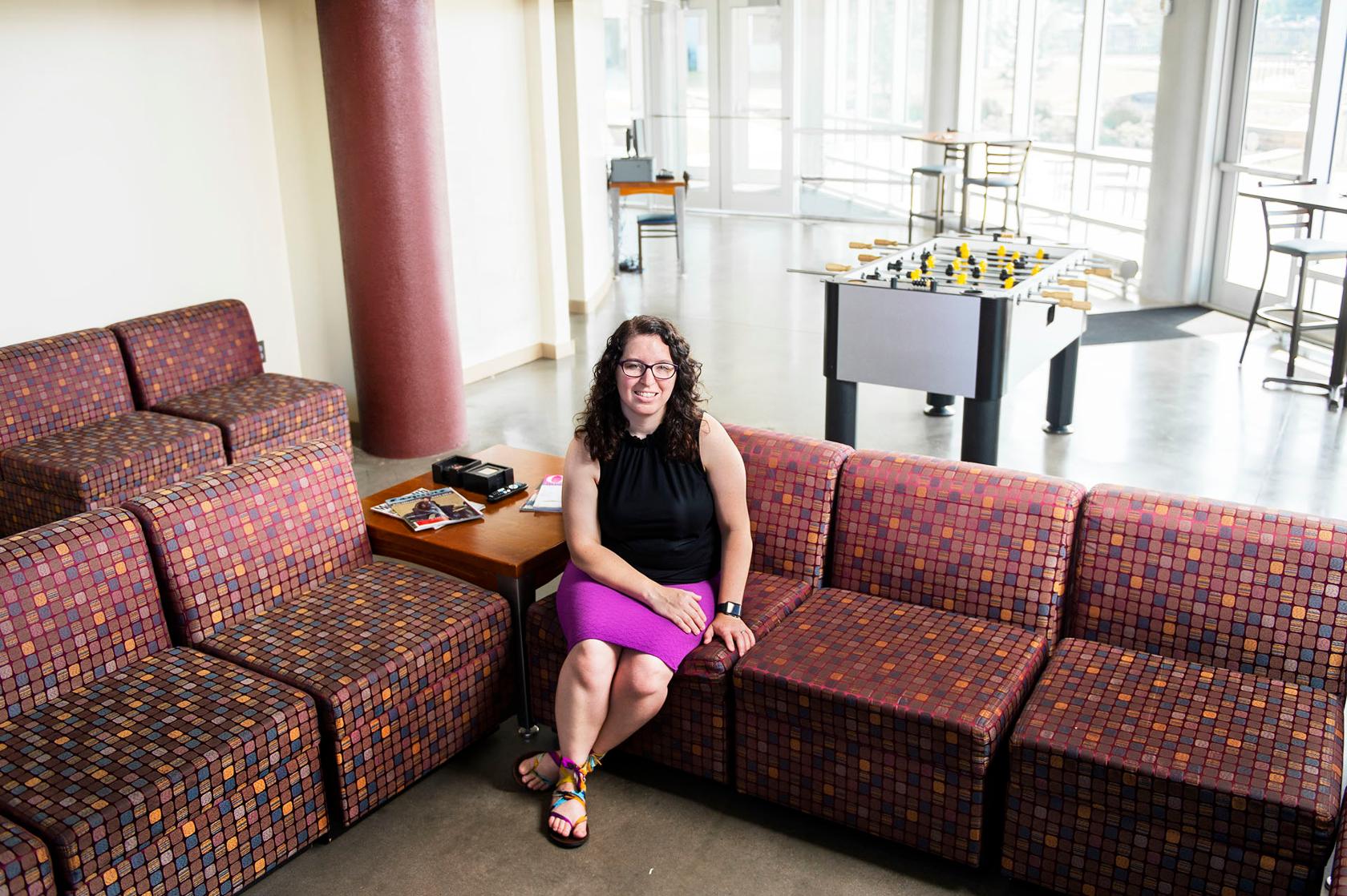 For each of the 1,100 students who live on campus and the several hundred who stay on campus for summer camps, a residence hall is their home away from home.
Tasked with ensuring they are safe, happy, and have a positive experience is newly-hired Assistant Director of University Housing Allison Ouellette — a face new to campus but someone who has long heard about all that Pittsburg State has to offer.
"Attending Pittsburg State was a natural next-step for a many of the students I served at Neosho County Community College," said Ouellette, who worked there as the director of Residence & Student Life for seven years. "The Residence Hall Assistants I supervised there would frequently transfer here, and they all talked about how much they loved it."
Ouellette is once again supervising students who oversee the daily functions of residence halls — this time on a much larger campus. She oversees the area coordinators, who in turn ensure the 44 RAs, three assistant residence hall directors, and two apartment managers have the resources and training they need to be effective.
"I'm most excited about the size of Pittsburg State, because I can try new initiatives with the resources that are available for students," she said. "There's a beautiful Student Health Center here, a Rec Center, student support groups — just many, many things that really enrich the student experience."
Ouellette's job includes training RAs in possible scenarios involving resident students and the things they might experience while living on campus, and appropriate ways to respond. And, she'll focus on helping RAs with programming for resident students that touches on health and wellness, social life, academic success, and special events.
"Most of all, we want our RAs to be equipped to handle situations in appropriate ways, and for students who live in residence halls to know that they can count on us," she said. "That's vital, because when they're living on campus, it truly is their 'home away from home'."
Learn more about living on campus at https://www.pittstate.edu/housing/