Spitz returns to campus to advocate for students 
  Wednesday, June 13, 2018 8:00 AM
  News, People and Society, Alumni
Pittsburg, KS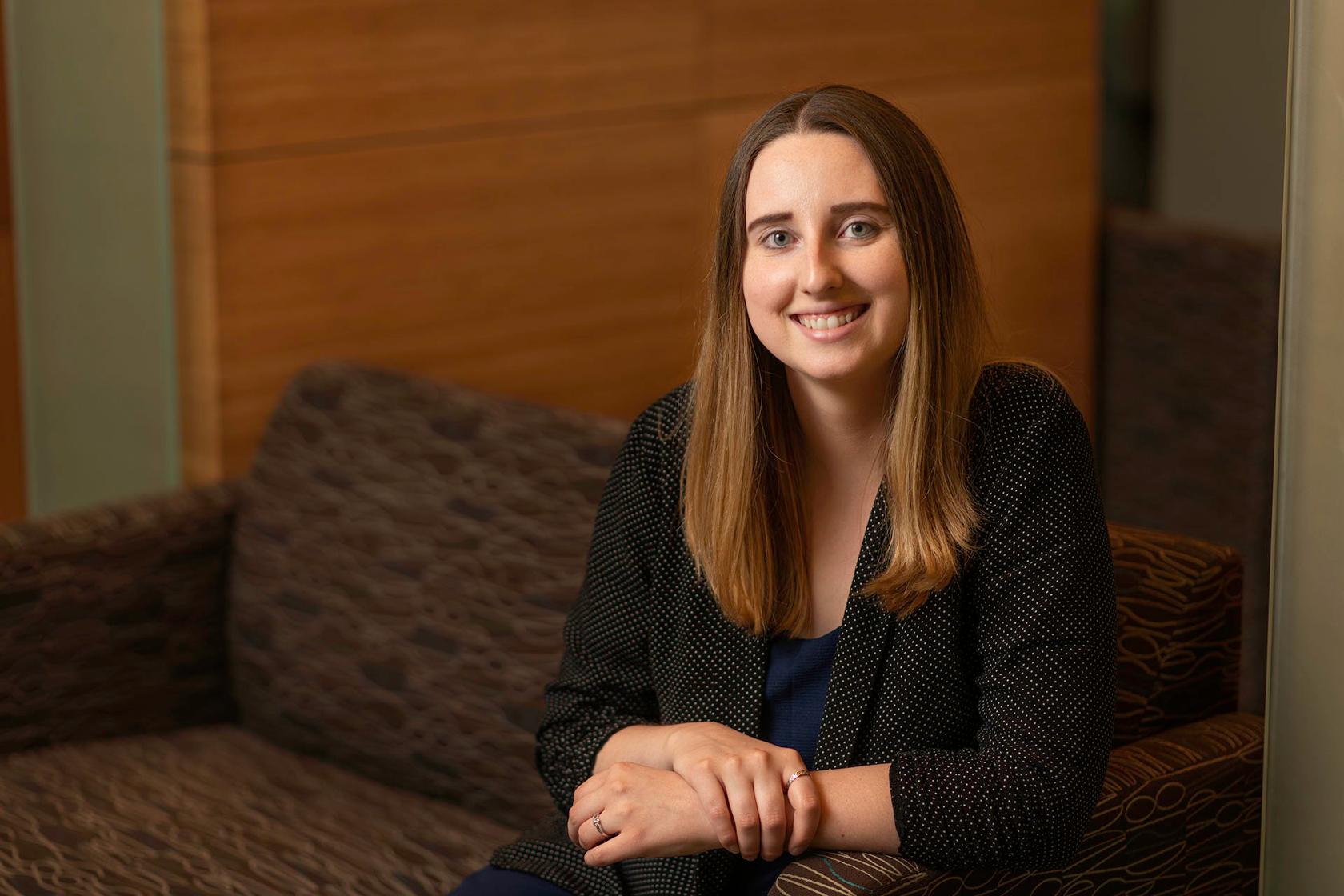 When Stephanie Spitz was a student at Pittsburg State, she was active in peer health education as a member of Students for Violence Prevention and Gorillas in Your Midst. 
That, combined with taking classes an influential professor, was how Spitz wound up back on campus focused on helping students once again — this time as PSU's Campus Victim Advocate and advisor of Students for Violence Prevention.  
The position is funded in collaboration with Safehouse Crisis Center of Pittsburg, and is a model among higher education institutions, noted Brooke Powell, the center's program director. It was previously held by Ali Smith, who left to pursue a prevention education specialist role. 
A native of Girard, Spitz earned her bachelor of arts degree in psychology in 2015 and her master of science in psychology in 2017. 
"I was taking classes from Dr. Jamie Wood in psychology and counseling, and I partly attribute where I am to him and the advisor of SVP at the time, Brooke Powell. I fell in love with psychology and advocacy around the same time, and now I get to work in a field combining both of my passions."  
Previously, Spitz worked for Safehouse Crisis Center of Pittsburg as a shelter advocate for men, women and children fleeing abuse. It was victim centered and trauma focused. 
"I thought I'd go out into the world and change it," she said. "I realize now that I care more about the community I was brought up in right here — it tugs at my heart." 
In her new position, she'll promote advocacy, do referrals, recruit and train SVP members, educate faculty and staff, and help coordinate Domestic Awareness Month in October, Stalking Awareness Month in January, and Sexual Assault Awareness Month in April.  
"I want to reach as many students as possible in a proactive way," she said. 
Powell said the center's collaboration with Pittsburg State has been "incredibly beneficial," not only serving victims violence on campus, but in providing prevention and education. 
"By having a Safehouse employee on campus, we're able to give insight to what victims struggle with, the barriers to safety, and the services that Safehouse can provide," she said. "We're thrilled that this collaboration can continue and strive. It truly is setting the standard for other universities to follow."
For help, visit https://studentlife.pittstate.edu/get-help/campus-victim-advocate.html