Hite named director of University Police 
  Thursday, June 14, 2018 8:00 AM
  News, People and Society, Alumni
Pittsburg, KS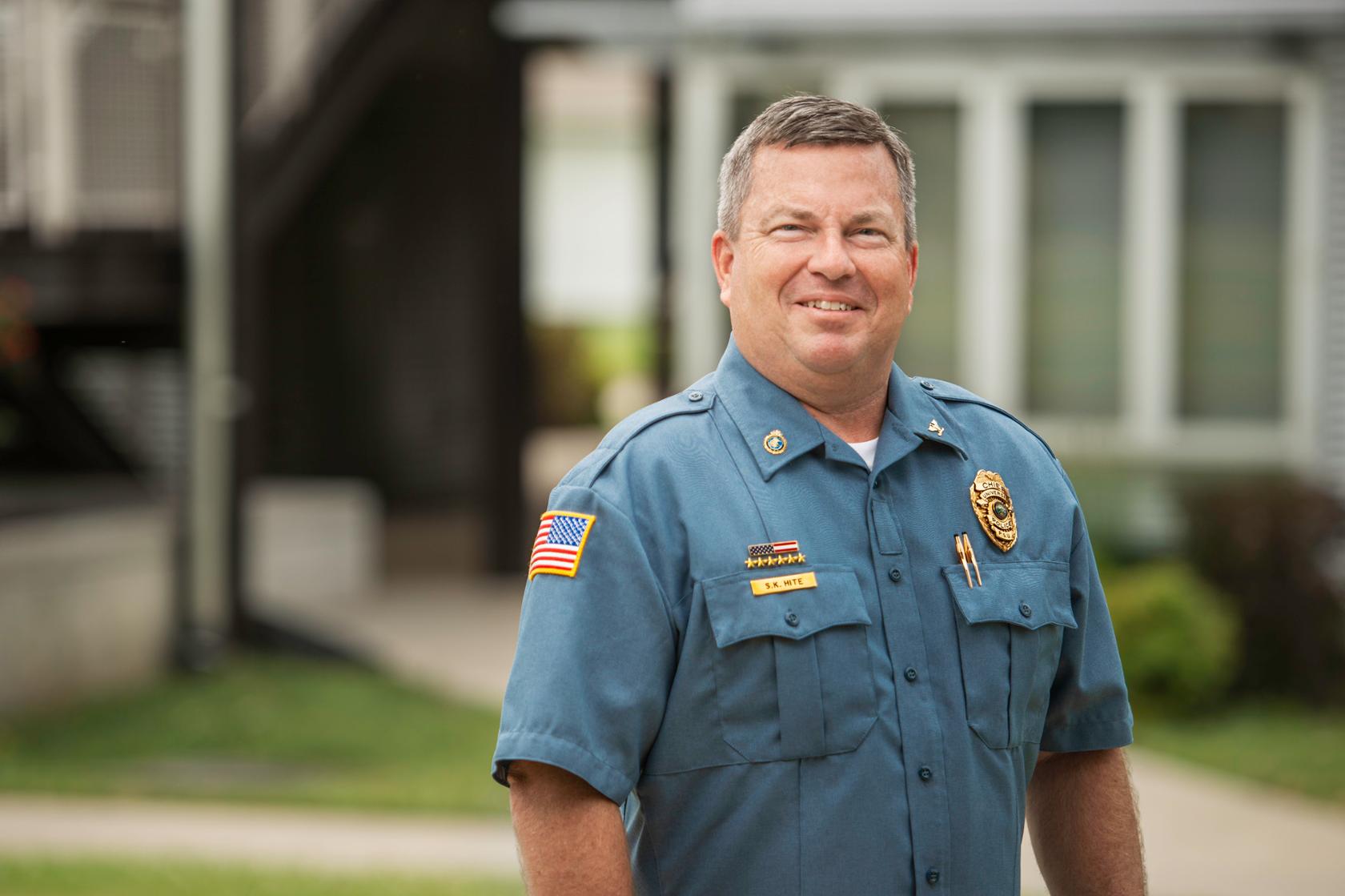 When Stu Hite was a freshman at Pittsburg State, he became a dispatcher for University Police and soon caught the bug to go into law enforcement. 
"I learned to work the radio, the police codes, interacted with officers," he recalled. "Officers from the city, the county would drop by." 
On Monday, Hite (BA '91) will once again be back on campus working at University Police — this time as the new director. 
Hite replaces Mike McCracken, who retired in March after 20 years with the department. The two started their careers at the same time. 
"We rode back and forth to the state academy together back in 1989, and we maintained a close friendship ever since," Hite said.  
Hite had a long and decorated career with the Crawford County Sheriff's Office, where he most recently served as a Detective Lieutenant. Among his recognized achievements: receiving the Kansas Association of Police Chiefs Bronze Award for saving the life of an individual attempting suicide atop a water tower. 
He also has trained at the FBI Academy, and serves as president of the Kansas Peace Officers Association, which has a membership of 3,600. He said he will continue to build on the foundation built by McCracken, adding his own personal touches. 
"I want to ensure we're up to date on technology and procedures, fiscally responsible, innovative, and most of all proactive and preventative," he said. 
Steve Erwin, vice president of Student Life, said Hite comes to the position with many years of experience that will greatly benefit the university.   
"His connections to area law enforcement is an important component in effectively protecting the campus community as we work to prevent and respond to incidents," Erwin said. "His energy and enthusiasm for campus law enforcement will serve us well as we build on the efforts of those who came before him to keep the campus a safe place to study and work."  
Hite said he feels blessed to have had diverse experiences helping victims of crimes. 
"I feel like I've been preparing for this job for 30 years," he said. "And my roots started here."  
Learn more about PSU University Police & Parking Services at 
https://police.pittstate.edu/