Grad to be featured on History Channel
  Monday, June 11, 2018 8:00 AM
  News, People and Society, Alumni
Pittsburg, KS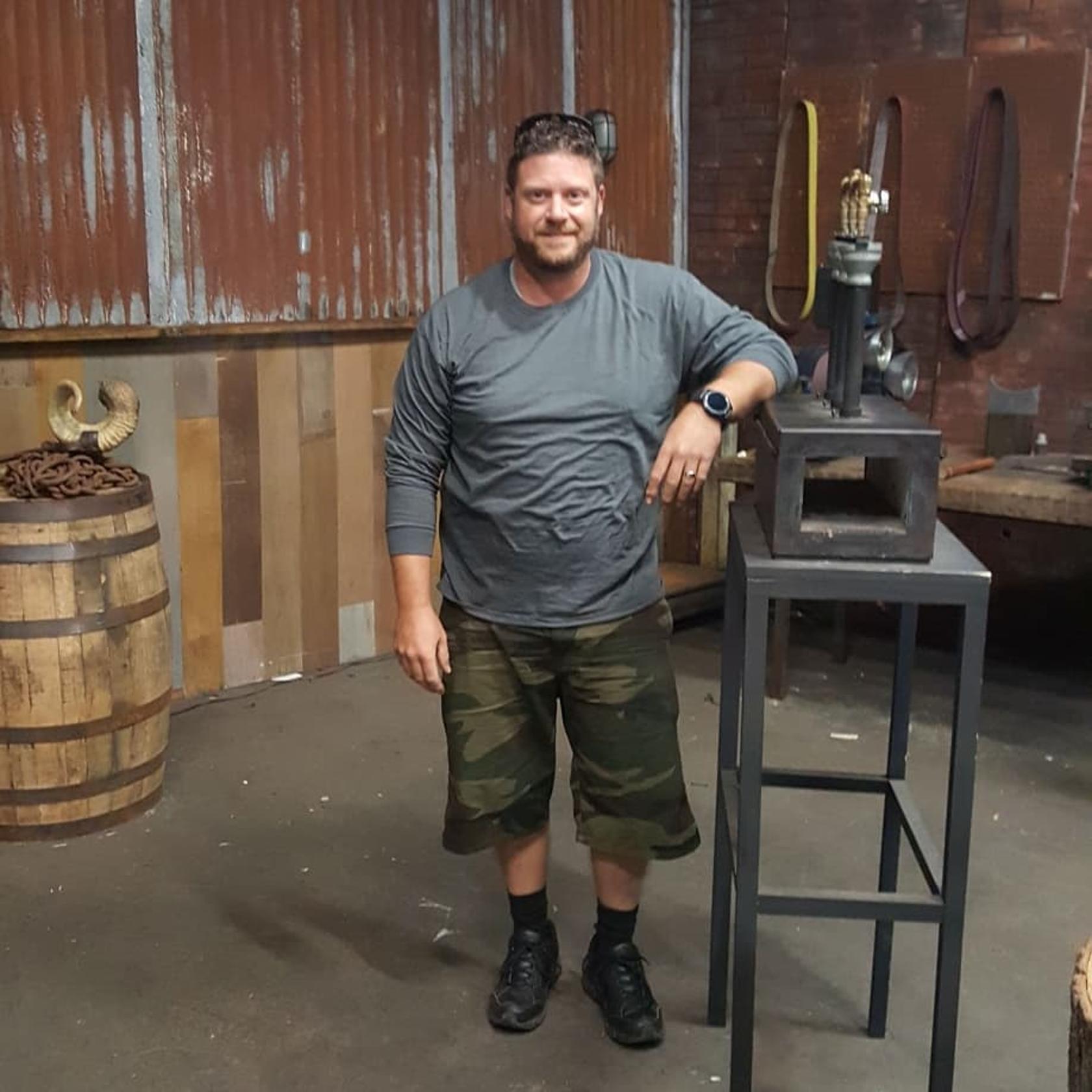 Pittsburg State graduates have been featured on "House Hunters" on two occasions. Now, another Pittsburg State grad, Alan Kirby (BGS 2001), will be featured on a reality TV show. 
Kirby will appear on Season 5, Episode 15, of the History Channel's "Forged in Fire," to air Tuesday, June 12, at 8 p.m. CST.  
Syndicated across five continents, the show is a competition series that features bladesmiths. Kirby, who was inspired by Associate Professor Malcolm Kucharski in the Pittsburg State University Department of Art, has had a successful ceramics business, Hippy Clay, for 18 years.  
Among his clients: Signet Coffee in downtown Pittsburg, which contracts with him for mugs. Kirby has been active in Pittsburg ArtWalk for more than a decade and sells his work at Art Forms Gallery in downtown Pittsburg. By day, he is a curriculum consultant for Pitsco Education Company, traveling to schools across the country to offer solutions; he also coordinates robotics competitions. 
Two years ago, the creative bug struck again, and he began searching for a new medium with which to work. 
"I developed an interest in metal casting and then bladework," he said, "and Coconut Empire Forge was born." 
Encouraged by friends, Kirby submitted a casting video to "Forged in Fire" last summer on a whim and was surprised to have been selected. He was flown to New York last September for filming. As part of the competition, his blades were put through a series of tests, and he had the opportunity to network with professionals he greatly admires. 
"But I can't tell you who won; I'm sworn to secrecy," he said. 
He and his friends, family, and fans will hold a viewing party from 5 to 11 p.m. at TJ Lelands, 108 W. Sixth St., the night of the show. A large screen will be set up for viewing, and there will be raffles to benefit arts and technology programs at Pittsburg High School. The party is open to the public. 
Learn more about the PSU Department of Art at https://art.pittstate.edu/