College of Education earns national accreditation 
  Tuesday, June 26, 2018 9:00 AM
  News, Academics
Pittsburg, KS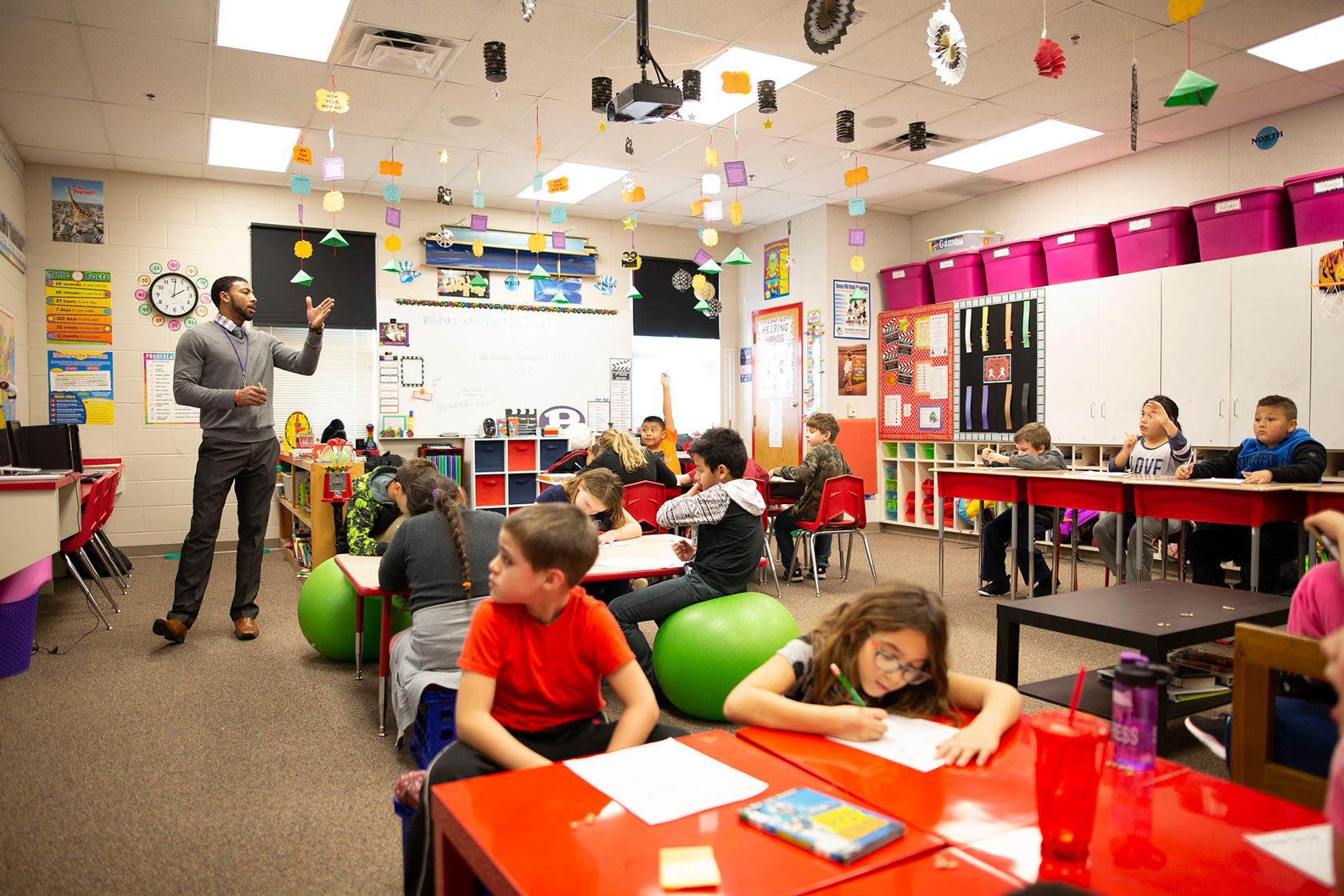 The Council for the Accreditation of Educator Preparation has announced that Pittsburg State's College of Education is one of 46 providers from 22 states and Puerto Rico to receive accreditation for educator preparation programs. Pittsburg State is one of only two universities in Kansas to receive the accreditation.  
It's based on rigorous, nationally recognized standards that were developed to ensure excellence in educator preparation programs, according to the CAEP, and is important because it means students have received an education that prepares them to succeed teaching in a diverse range of classrooms when they graduate.    
Hope Lickteig, a third-grade teacher at Central Heights Elementary School in Richmond, Kansas, was one such student. She received her bachelor's degree in elementary education from PSU in 2008, and her master's in technology integration in 2013.  
"All of the experiences that Pitt State put me through in the field, the practicum classes, all were really eye-opening," she said. "I was able to spend time in three elementary schools in Pittsburg, one in Frontenac, and the type of hands-on education I got prepared me for my first year in my own classroom."  
To receive the accreditation, Pittsburg State had to pass peer review on five standards which are based on two principles: 1. Solid evidence that graduates are competent and caring educators, and 2. Solid evidence that faculty have the capacity to create a culture of evidence and use it to maintain and enhance the quality of the professional programs they offer.  
Barbara Hilt, a high school speech and theater teacher at Garden City, Kansas, High School, said faculty were one of the highlights of her time at Pittsburg State.  
"All of my teachers were excellent – I've had students say they want to become teachers, and I encourage them to go to Pitt," said Hilt, who earned her master of arts in teaching in 2012.  
Dean James Truelove said students and instructors should be proud of the work they're doing that helped the university achieve the accreditation.  
"We've set a very high bar for our teacher prep program and this validates the hard work we are doing," he said. "The bottom line is that our students and their families are investing in an education program that is designated as nationally accredited for teacher preparation."  
Learn more about the College of Education at https://www.pittstate.edu/education/index.html 
CAEP is the sole nationally recognized accrediting body for educator preparation and was created by the consolidation of the National Council for Accreditation of Teacher Education and the Teacher Education Accreditation Council. Currently, more than 800 educator preparation providers participate in the CAEP Accreditation system, including many previously accredited through former standards.