More Missouri counties added to Gorilla Advantage
  Monday, June 25, 2018 9:00 AM
  News
Pittsburg, KS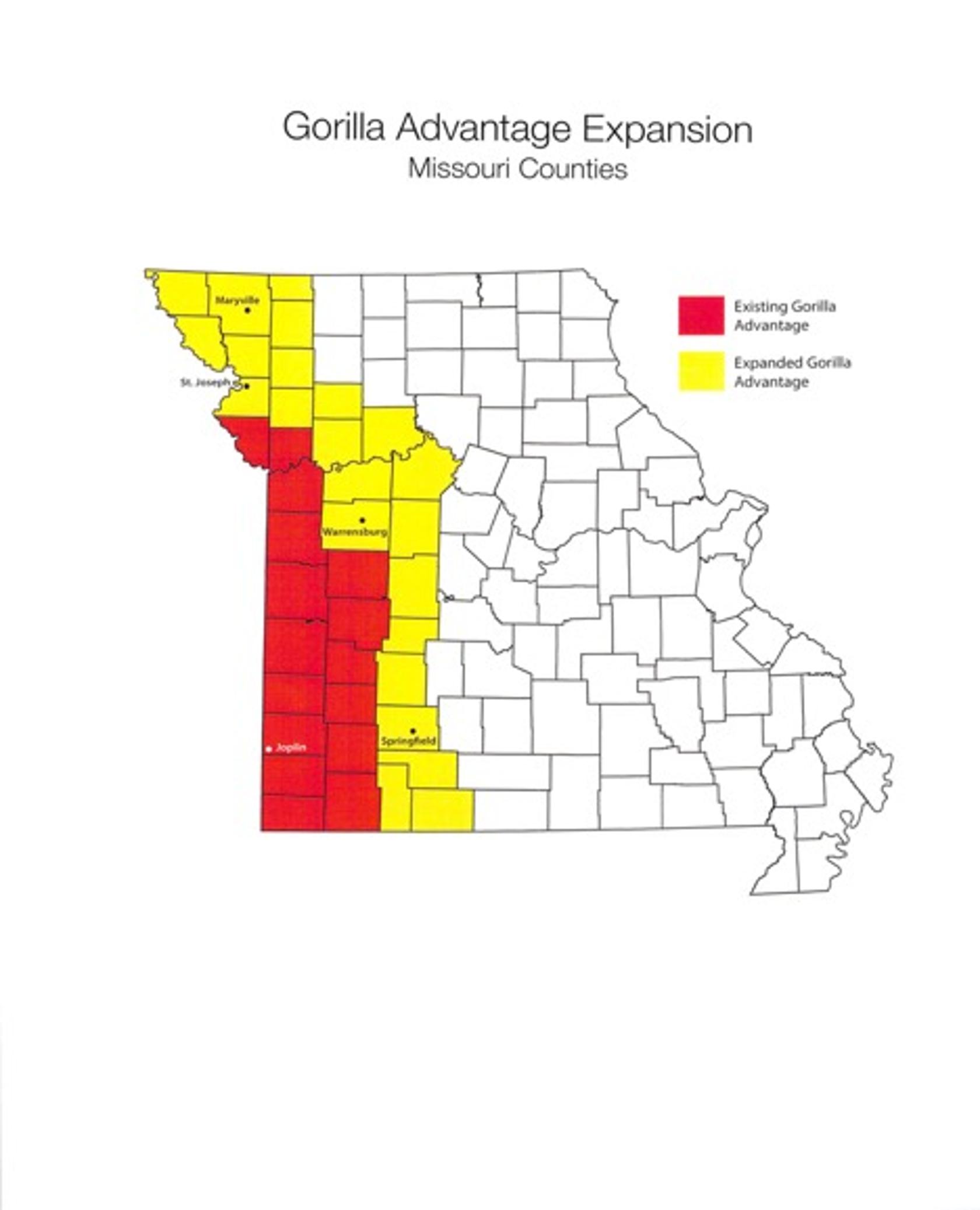 Pittsburg State received approval this week to add 23 Missouri counties to the Gorilla Advantage program, a tuition incentive program directed to residents of strategically selected counties in Missouri, Oklahoma, and Arkansas. 
Gorilla Advantage students pay tuition and fees at the same rates as residents. More than 1,600 students currently are part of the program, which Associate Vice President of Enrollment Management and Student Success Howard Smith said is the most successful tuition incentive program in the history of Pittsburg State.
"Recent enrollment trends and out-of-state competitor initiatives highlight the need for Pitt State to be aggressive in attracting new students to the university," he said. "An expansion of Gorilla Advantage in Missouri is an important component of this growth plan." 
The current Gorilla Advantage program generally covers two counties deep into Missouri along the Kansas line. The expansion extends it to three counties deep along the entire western boarder of Missouri and specifically targets the Springfield, Missouri area, including Branson and Bolivar — a high population area that is a short drive from campus. 
The expansion also includes the home of three regional Missouri universities that compete in the MIAA Conference: Warrensburg, St. Joseph, and Maryville. Each of those universities, as well as Missouri Southern State University, have tuition programs offering in-state tuition to Kansas residents.
Missouri counties to be added to Gorilla Advantage: Atchison, Nodaway, Worth, Gentry, Holt, Andrew, DeKalb, Buchanan, Clinton, Caldwell, Ray, Carroll, Lafayette, Saline, Johnson, Pettis, Benton, Hickory, Polk, Greene, Christian, Stone, Taney. The new rates will be effective in Spring or Fall 2019. 
To enroll or for admission information, visit https://admission.pittstate.edu/index.html