Nick Bartelli: Outstanding Senior Man
  Monday, May 7, 2018 1:00 PM
  News
Pittsburg, KS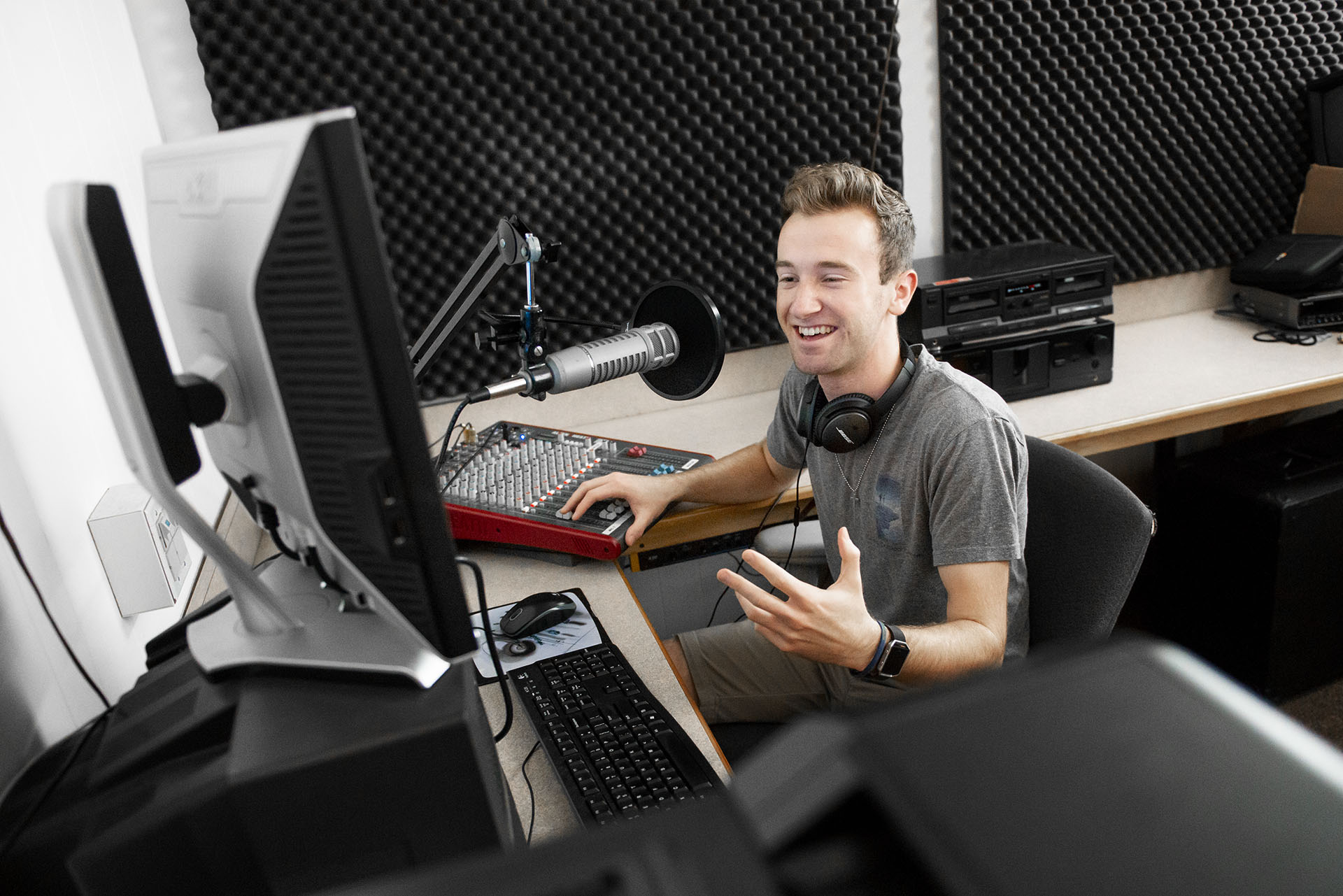 Nick Bartelli was heavily involved in activities in high school, so when he came to campus as a freshman, he considered slowing down a bit. 
That didn't last long. 
"This university has provided me with my best relationships and keeps me constantly busy," he said. "It's also given me amazing learning experiences in my major and in leadership roles." 
The most recent: Outstanding Senior Man. 
Bartelli, who holds a 4.0 GPA and majoring in Communication, earned his degree in three years. Originally from Platte City, Missouri, he was offered significant scholarships to other larger state universities but chose instead to follow in the footsteps of his parents and attend Pittsburg State. 
"When I came to orientation here, I realized this was where I wanted to be, surrounded by the type of people I jived with," he said. 
He founded Chi Omicron Rho, Pittsburg State's first Christian fraternity, and served as Academic Director in Student Government Association.  
He's also been active in community service, including teaching Taiwanese exchange students how to play guitar and mentoring underprivileged students. 
In SGA, he has headed up five committees that disseminate a combined $5,000 in scholarships and awards, has expanded the free printing service for students, and reinstated monthly faculty and staff recognition. He also has found time to lead weekly worship for about 50 students.  
When it comes to his major, Bartelli found numerous ways to apply what he was learning in the classroom. He was an active employee of all three campus-based media outlets: CAPS-13 TV channel, where he was a news and sports anchor, the Collegio newspaper, where he was a reporter, and KRPS radio station, where he was a reporter.  
"I've gotten to learn so much by doing it rather than just reading about it," said Bartelli, who credits several faculty members with playing key roles in his experience at Pittsburg State. 
He plans to continue his education at PSU as a graduate student this fall, following a Study Abroad trip to Spain and Portugal in May and a mission trip to the Middle East this summer. Then, he's setting his sights on law school. 
"I'd like to go into local government and public service," he said. "And everything I was able to do here has helped prepare me for that."  
Tradition 
As per tradition, Bartelli, along with Outstanding Senior Woman Kolleen Gladden, will deliver remarks to fellow graduates at four separate commencement ceremonies to be held on Friday, May 11, and Saturday, May 12.  
The selection of an outstanding senior woman and man is a campus tradition that goes back more than 60 years. The selection process begins with nominations by faculty, staff or student organization presidents.  
A committee evaluates the nominees with a review of their academic records, campus involvement, leadership in organizations, their awards and honors, community service, and volunteer work and contributions to the university and the community. 
A brass plaque inscribed with their names will be installed in the Senior Walk in front of Russ Hall in their honor.