Mathematics student earns prestigious scholarship
  Monday, May 14, 2018 10:00 AM
  Academics, People and Society, News
Pittsburg, KS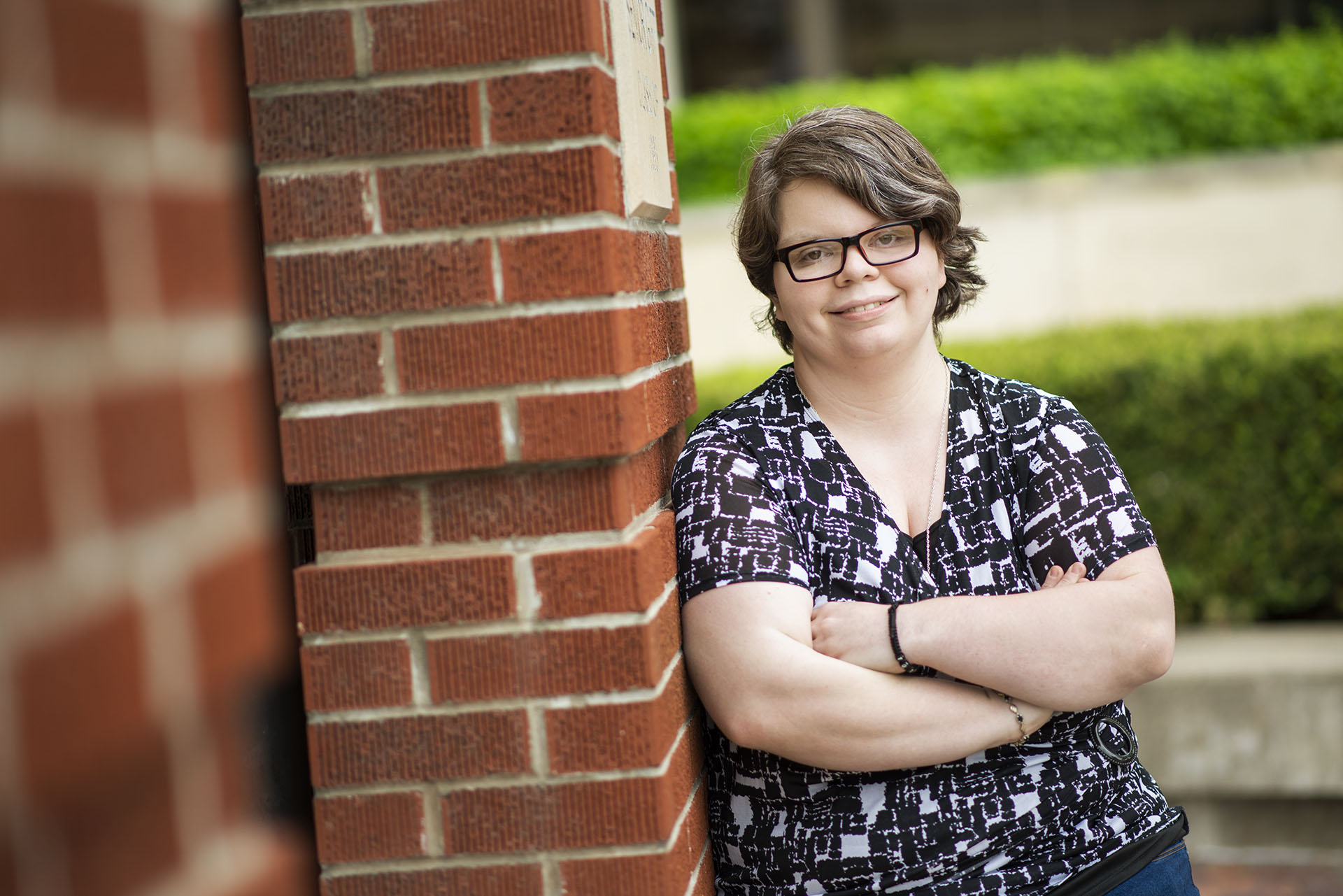 Pittsburg State mathematics graduate student Georgette Searan of Girard, Kansas, has been selected to receive a prestigious and highly competitive Science, Mathematics, and Research for Transformation (SMART) Scholarship from the U.S. Department of Defense.   
The SMART Scholarship was established by the Department of Defense to support students who are pursuing degrees in Science, Technology, Engineering and Mathematics (STEM) disciplines. The program aims to increase the number of civilian scientists and engineers working at DoD laboratories.  
Winning candidates get a stipend paid at a rate of $25,000 to $38,000.  
Searan was inspired to apply for the scholarship when alumni Andrew Buchholz (BSE 1995) and Cara Long (MS 1998), both of whom work at the Training and Doctrine Command Analysis Center, came to campus to visit with students. 
Searan's application process involved obtaining letters of recommendation, taking the Graduate Record Exam (GRE), writing statements about leadership and community service and interest in the program, a phone interview, and a Skype interview with a sponsoring facility. 
"Once the interview process for TRAC was started, I was constantly reminding myself not to get too excited until I had the official offer," Searan said.  
After completing her master's degree in math at PSU, Searan will go to work for the center, which conducts operations research and analysis to inform decisions about the most challenging issues facing the U.S. Army and the Department of Defense. 
"Now that I have it, I couldn't be happier. I get to finish my degree at the school and department I love and get to work somewhere where I get to use math every day." 
Learn more about the Math Department at https://math.pittstate.edu/