From the Midwest to the Middle East
  Thursday, May 10, 2018 9:00 AM
  People and Society, Alumni, News
Pittsburg, KS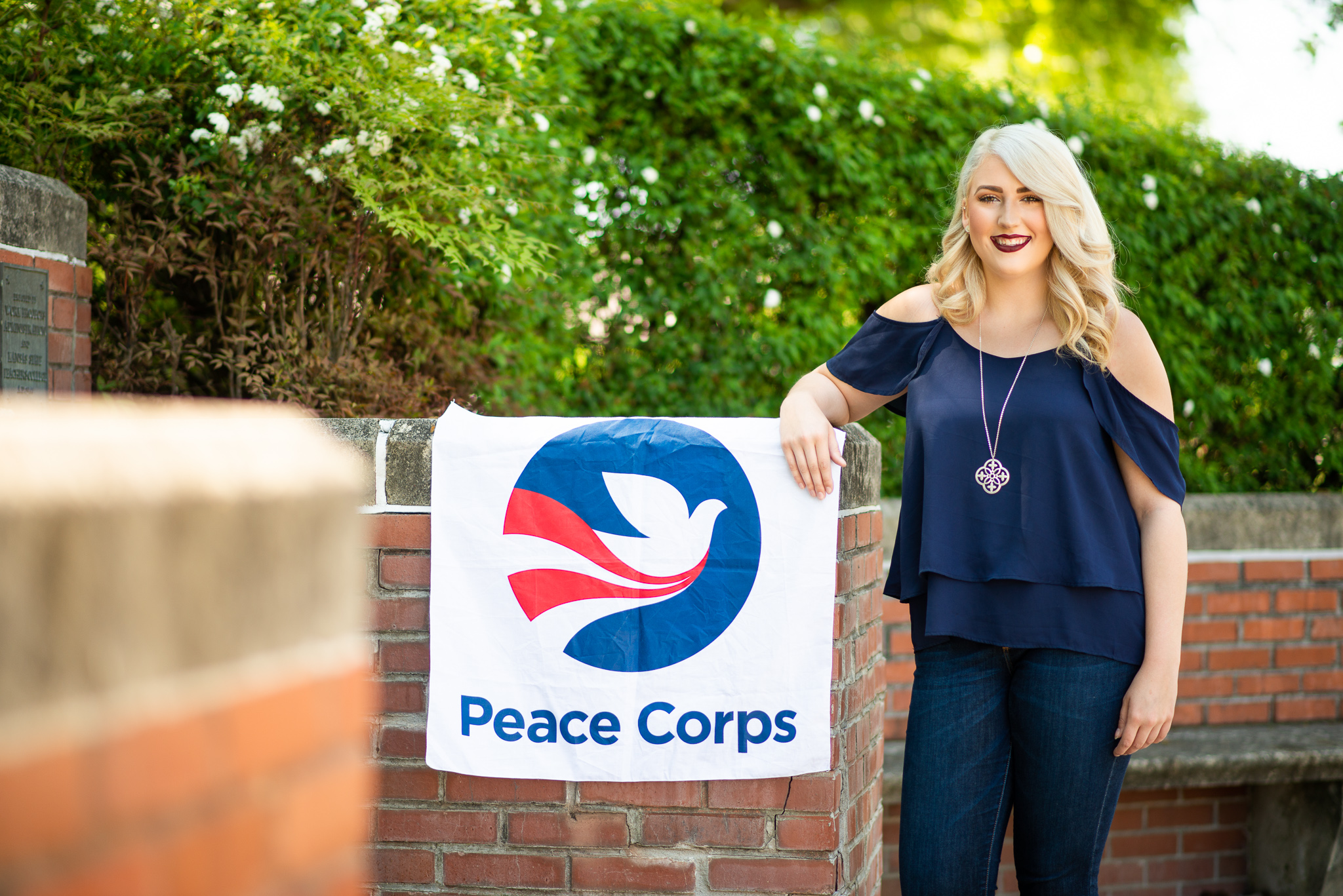 When Courtney Blankenship was around nine years old, she discovered she had a passion for learning about Egypt and North Africa.  
Following graduation this weekend from Pittsburg State University, that childhood passion will become her full-time focus for the next two years: she'll be headed to Morocco, where she'll work as a Youth Development Specialist for the Peace Corps.   
"It's an area of the world with rich historical significance, cultural beauty, and hardworking people, but it's also an area that is sometimes very misunderstood," she said. 
It may be thousands of miles away from Pittsburg State, but her experiences here have paved the way, she said: this year, she's served as the university student ambassador for the Peace Corps, was active in volunteering with a diverse group of international students on campus, was an officer in the Student Government Association, and was the creator and organizer of the first TEDxPittsburgStateUniversity with the theme, "Diversity in Our World."  
"And, I already know some Arabic," she said. "I've been working hard to be able to communicate well."  
Blankenship, who took advantage of Pittsburg State's flat rate tuition to earn two degrees in three years — bachelor's degrees in Communication and Political Science —  as well as a certificate in International Knowledge and Experience, will be working in a Dar Chabab, or House of Youth. There, she will be responsible for implementing after-school programs and teaching English and will receive a stipend to live comfortably at the level of the locals, she said.  
"It's a very dynamic culture, and the youth there have a great deal of potential," she said.  
Blankenship also participated last summer in the six-week Kansas Women's Leadership Institute through the Department of State's Study of the U.S. Institutes program, which provides transformative experiences to develop leadership competencies, cultivates a spirit of collaboration, and elevates the power of women's voices.  
It was at the KWLI that she worked together with women from Afghanistan, Pakistan, India, Morocco, and Mongolia.  
"Each of us had to identify issues within our own country we want to change, and we created a plan," she said. "Mine was getting more female representation in politics — something I'm passionate about. It sparked my interest in all countries, but especially Morocco."  
Blankenship, who grew up in Pratt, Kansas, with parents who were both administrators, said she is grateful for the opportunities she has had, but also feels she's led a somewhat privileged life in America, knowing that others around the world haven't had it quite so easy. 
"Our lives could just as easily have been switched," she said. "I want to make a difference, I'm passionate, and I'm determined to make it work, whatever it is I'm doing."  
Blankenship, who recently was a finalist for Outstanding Senior Woman and was named the Communication Department's Outstanding Senior Award for News-Editorial, has been offered a merit-based scholarship at George Washington University. Following her return from serving abroad, she plans to get a master's in international affairs and a doctorate in Middle Eastern studies.  
Learn more about Pittsburg State's Communication Department at http://www.pittstate.edu/department/communication/
Learn more about the Political Science program at https://www.pittstate.edu/department/social-sciences/political-science/