Finding fulfillment with a second degree
  Wednesday, May 9, 2018 1:00 PM
  People and Society, Academics, News
Pittsburg, KS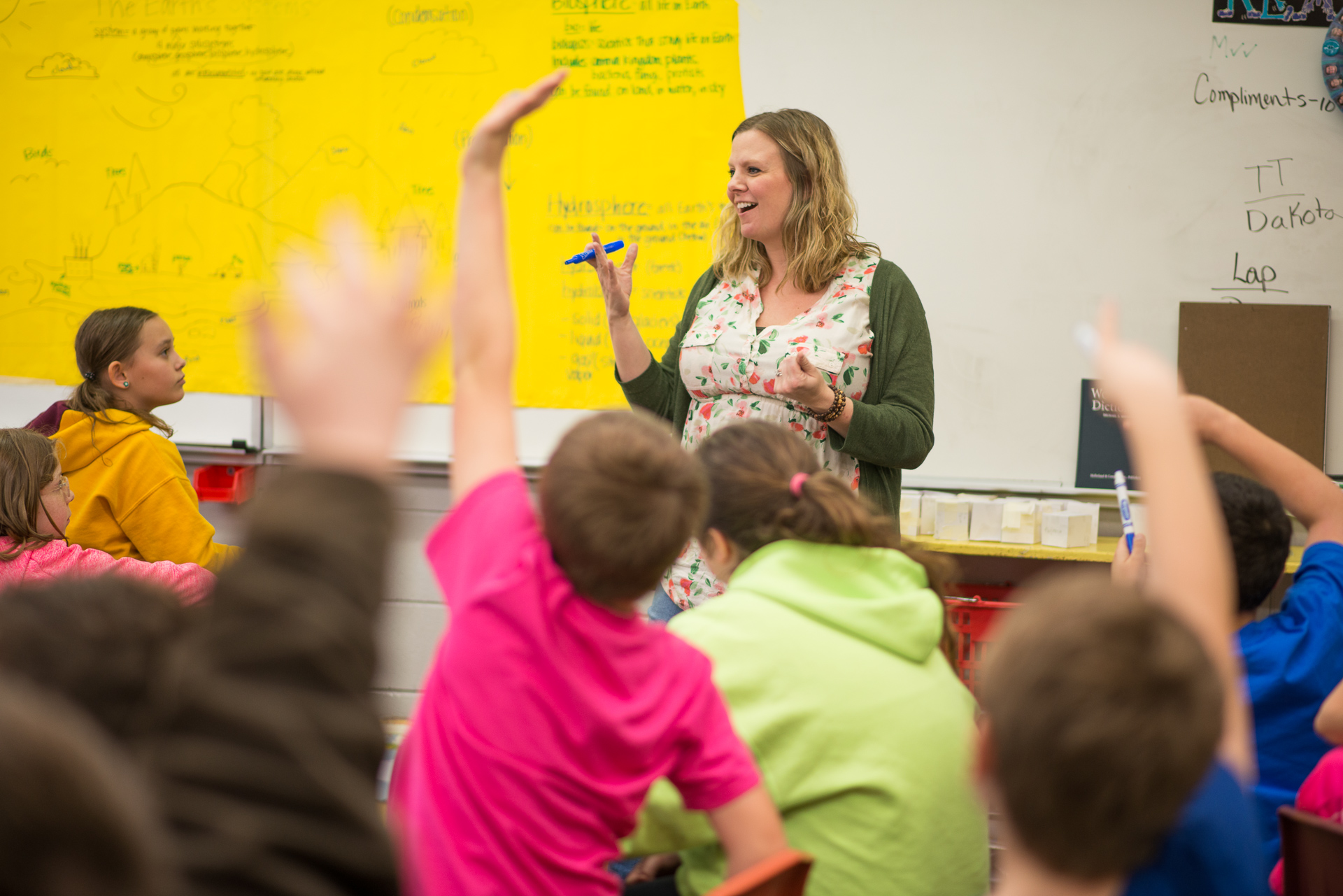 In her youth, Leslie Harris never imagined becoming a teacher.   
"I really wasn't a 'kid person' until I had kids later on in life," she said.  
This week, 37-year-old Harris will graduate with a degree from Pittsburg State's College of Education and on Monday was recognized as one of two recipients of the Delta Kappa Gamma/Lyla Vaughn Award for her outstanding achievements as an elementary education student.  
Harris graduated from Pittsburg High School in 1999 but had lost her focus. She wasn't enthused about academics, and as the child of divorced parents, had moved around a lot. After starting a degree in the Graphics & Imaging Technologies department at Pittsburg State, she moved away to find herself.  
She returned more focused, and in 2005 earned a degree in communication from Pittsburg State with an emphasis in advertising and a minor in graphic design. She also met her husband, BJ, at PSU, and began a career in marketing and non-profit sectors.  
But the death of their younger daughter, Delylah, in 2013 left her wondering which career path was truly meant for her.  
"I was left empty inside, and nothing I did felt fulfilling," she said.  
Drawn to volunteer at her older daughter's elementary school, she vividly recalls the moment her choice to pursue a new degree — the one for which she was meant — became clear: she was a room mother at a classroom Halloween party and was leading the students in thematic activities she'd created.  
"Their eyes were on me, and I felt like they were enthralled, and it made me shiver," she said. "It was so rewarding. I immediately went home and told BJ 'I want to be an elementary teacher'."  
Two months later, she had enrolled in the College of Education at Pittsburg State.  
"My professors were very welcoming, and even being an older student, I never felt I was out of place," she said. "I loved every minute of it, and I soaked up every ounce of knowledge and experience that they gave to me. It's been a gift."  
Among them: Debbie Restivo, Angela Abbott, and several others in the College of Education.  
"The experience that they have, along with their unsurpassed enthusiasm, inspired me," Harris said. "They gave me amazing lesson ideas, like turning a classroom into a restaurant. I want to be like them when I teach."  
Restivo said Harris was deserving of her award and was not only the epitome of an excellent student, but will make a great teacher. 
"She is the queen, as far as I'm concerned," Restivo said. "She's so creative, and everyone talked about her planners — she had three, and they were all color-coded, tabbed, highlighted, and underlined." 
Experience as a substitute teacher for area districts and as a student teacher in Girard provided Harris with plenty of hands-on time in the classroom to try a long list of innovative activities she created and to connect with students.   
Now, she's looking forward to a future classroom, where she can spend her Delta Kappa Gamma/Lyla Vaughn Award money on supplies.  
"It was a huge sacrifice for my family, but it will pay off intrinsically," Harris said of returning to college for a new degree. "I know I made the right choice."
Learn more about the College of Education at http://www.pittstate.edu/college/education/