Award-winning author Joe Dornich will hold a reading at Pittsburg State University on Oct. 25 as the next in the Distinguished Visiting Writer Series.
Planned for 7 p.m., it will be held in the Governors Room of the Overman Student Center and is open to the public. 
In addition to his public reading, Dornich will visit creative writing classrooms and spend time with students and faculty while on campus.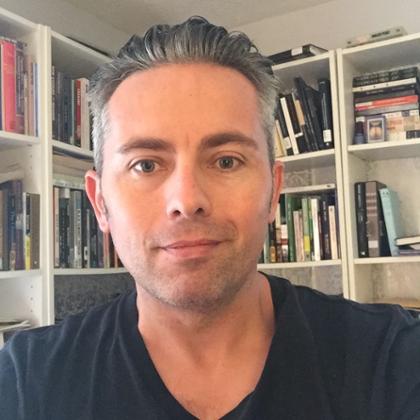 Dornich's debut short story collection, "The Ways We Get By," was released by Black Lawrence Press in 2020. The collection uses humor to examine some of the darker, lonelier aspects of human nature through the lens of the characters' jobs, whether they are camp counselors, certified cuddlers, professional mourners, animal conservationists, or actors at religious theme parks.  
"It's a wild, dazzling collection that reaches whole new altitudes of comic absurdity," said author Patrick Michael Finn. "You'd be hard-pressed to find a phrase that fails to crackle with hilarious electricity. You never quite know where a Joe Dornich story will take you, but once you've reached your destination, prepare to have your heart cracked in half."  
His stories have won contests and fellowships from The Master's Review, Carve Magazine, South Central MLA, Key West Literary Seminars, and the South Carolina Academy of Authors. He lives in California where he teaches at the University of California Riverside. 
About the series 
The Department of English and Modern Languages annually hosts and acknowledges writers from across the country. The Distinguished Visiting Writers Series brings prominent writers to campus for readings, class discussions, and conversation. It is sponsored in part by the Student Fee Council. 
Each year the winner of the Victor J. Emmett Memorial Prize is invited to campus to receive the prize and present a scholarly lecture. 
Learn more about the department and its programming.